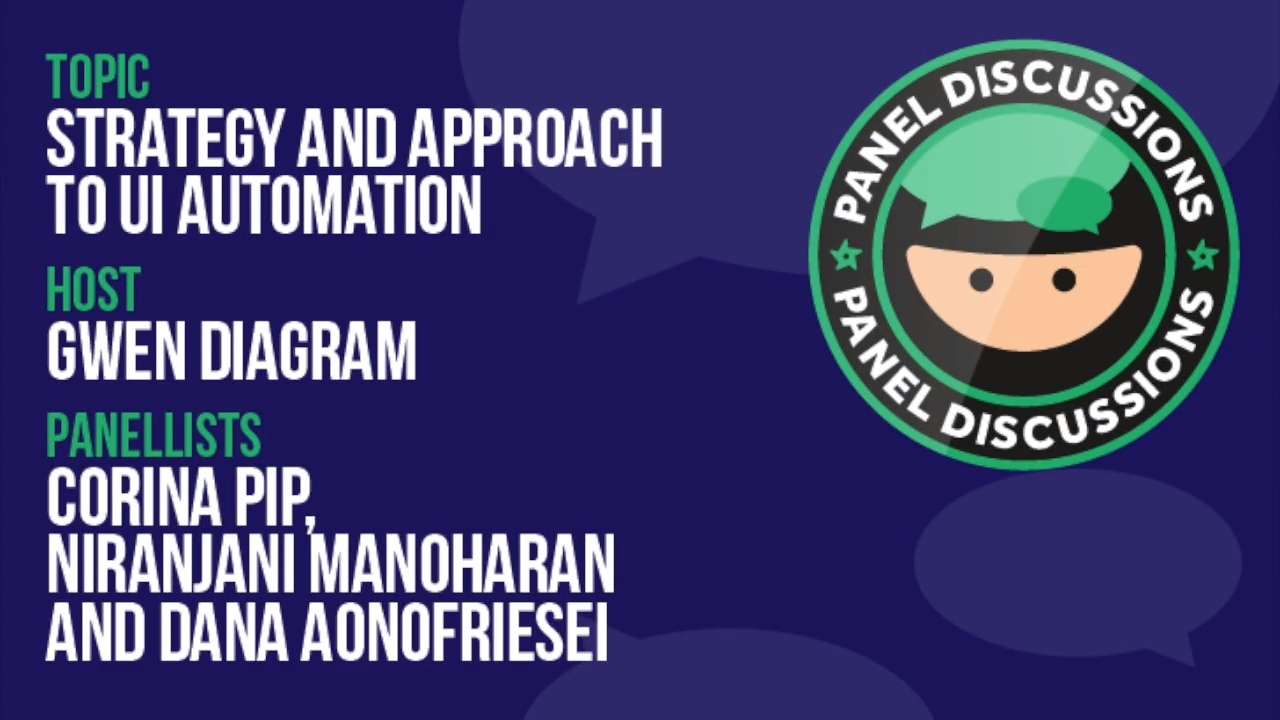 Description
In this session, Gwen Diagram was joined by three guests, Corina Pip, Dana Aonofriesei and Niranjani Manoharan where they will share different experiences on their strategies and approaches to UI Automation.
Corina is a Senior Automation Engineer, with a focus on testing by means of Java, Selenium, TestNG, Spring, Maven, and other cool frameworks and tools. Previous endeavours from her 13+ years testing career include working on navigation devices, in the online gaming industry, in the aviation software and automotive industries. Apart from work, Corina is a testing blogger and a GitHub contributor. She is the creator of a wait based library for Selenium testing and creator of "The Little Tester".
Niranjani is an enthusiastic engineer passionate about writing code to break applications! She has worked at both startups and well-established companies like eBay, Twitter and Pinterest, balancing the challenges at both environments. She strives to strike a balance between being a workaholic and a wanna-be-traveller, who is openminded but still likes to believe unicorns are real!
Dana started her career in Software Development 9 years ago and during this time Dana tried different roles and assignments, as Quality Assurance Engineer, Software Analyst, Scrum Master, Head of Product Quality, Engineering Manager in areas like banking, e-procurement, trust economy. Dana loves working with teams, driving teams and individuals towards results and solving problems. A few keywords that describe Dana: sports, croissants, cheese, good coffee, competitive, positive.