99-Minute Workshop: UI Automation Week Challenges - Java Edition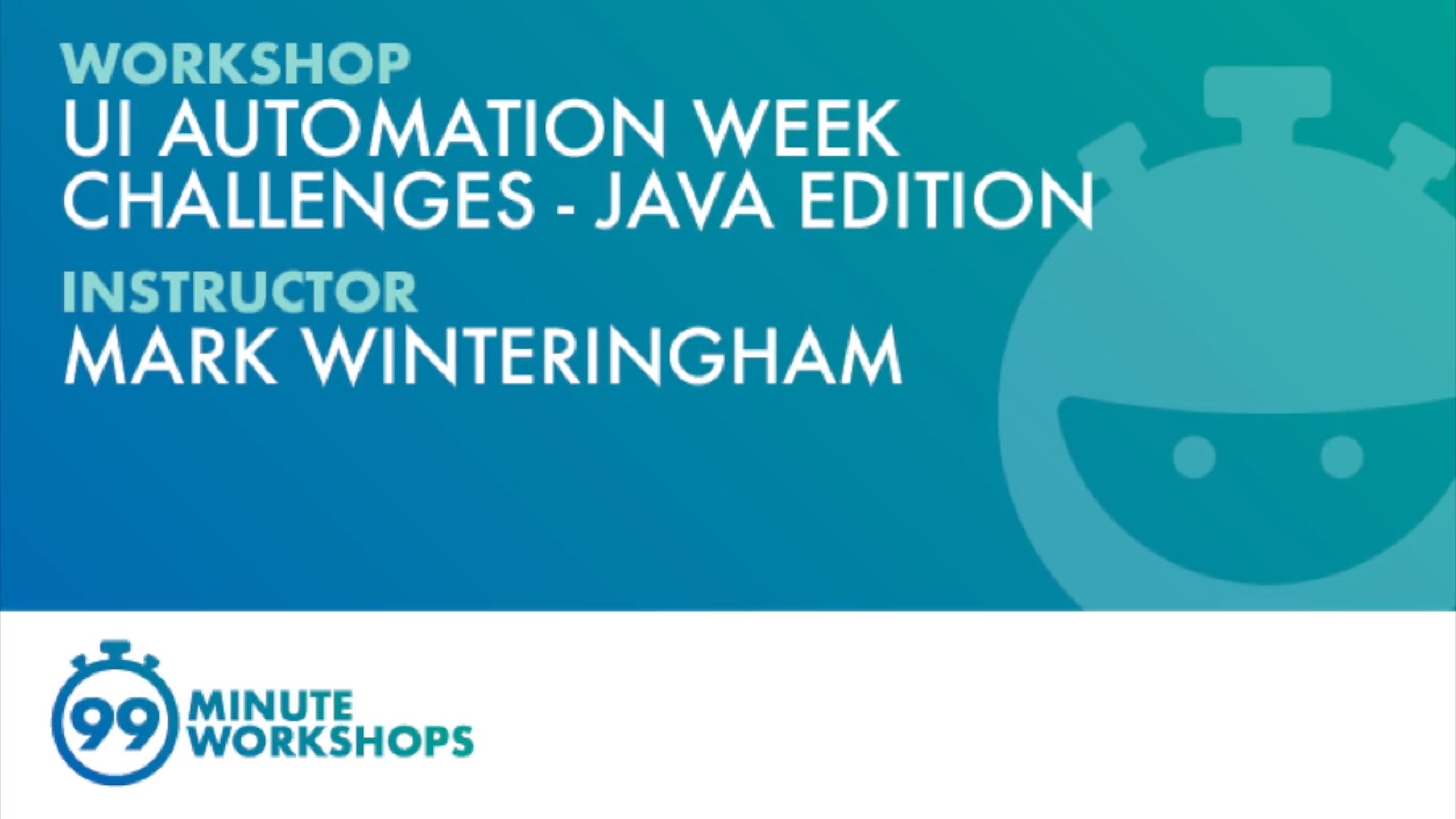 This 99-Minute Workshop is for anyone looking to start UI Automation or improve their existing UI Automation work. For new starters, you'll learn how to create your first UI Automation, adopt good habits when writing code and see what is possible with UI Automation after some practice. For the more experienced, we'll go back to basics to polish up our skills, remind ourselves how to create clean code and then look at how we can expand the reach of our UI Automation.
In this workshop, will be using Java so some knowledge of how to use the language is required which you can get from taking the Automation in Testing Java Course.
You should also have:
Java 1.8 installed
Maven installed
IDE installed