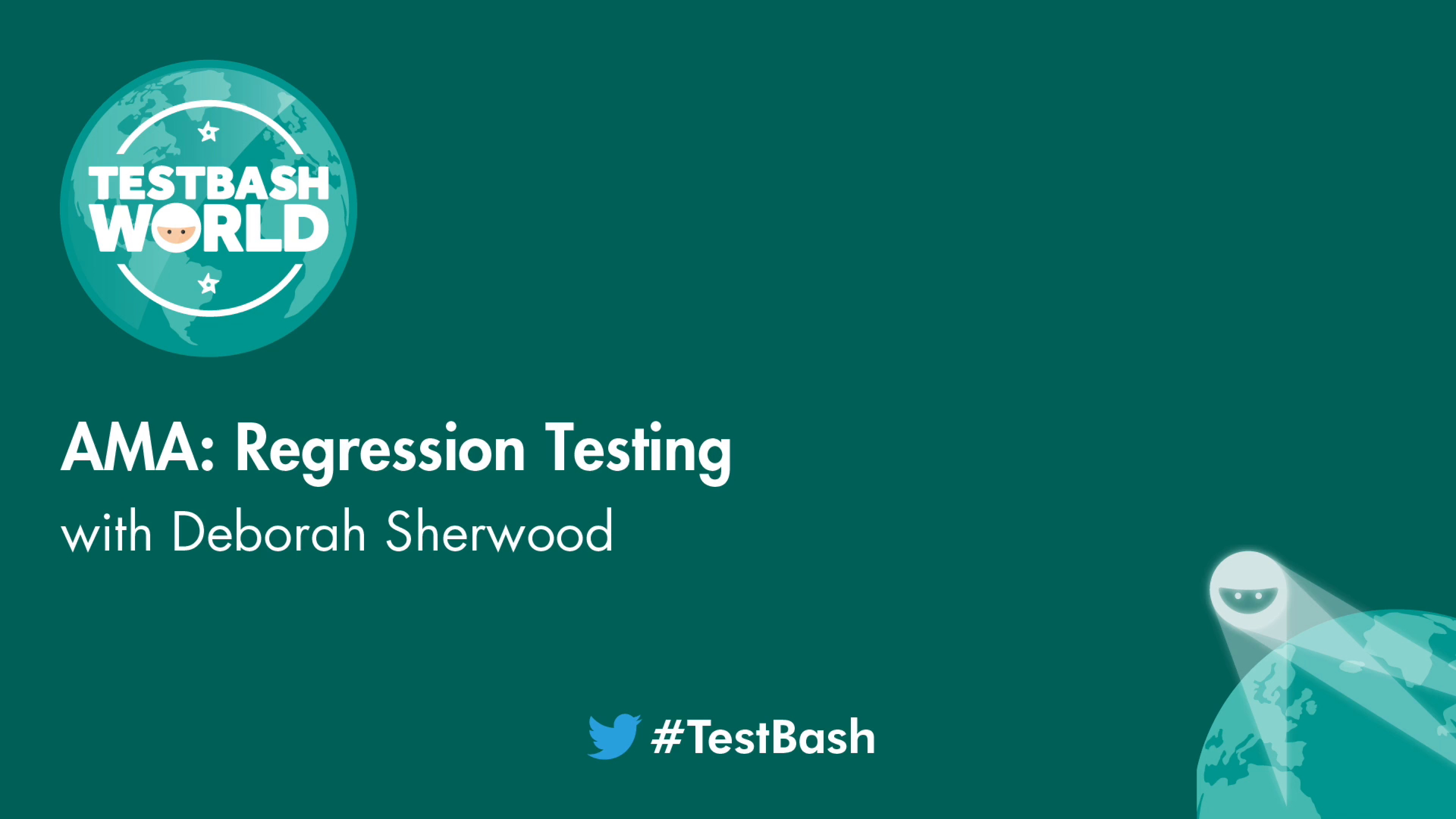 During this one-hour-long session, our host James Espie will be joined by the fantastic Deborah Sherwood for a Testing Ask Me Anything about Regression Testing.
Deborah Sherwood is an engineering manager and quality lead and is passionate about making high-quality products that not only work but are accessible and meet customers' expectations.
Outside of work, she's a mum to two boys and three cats.