Ask Me Anything - Julia Pottinger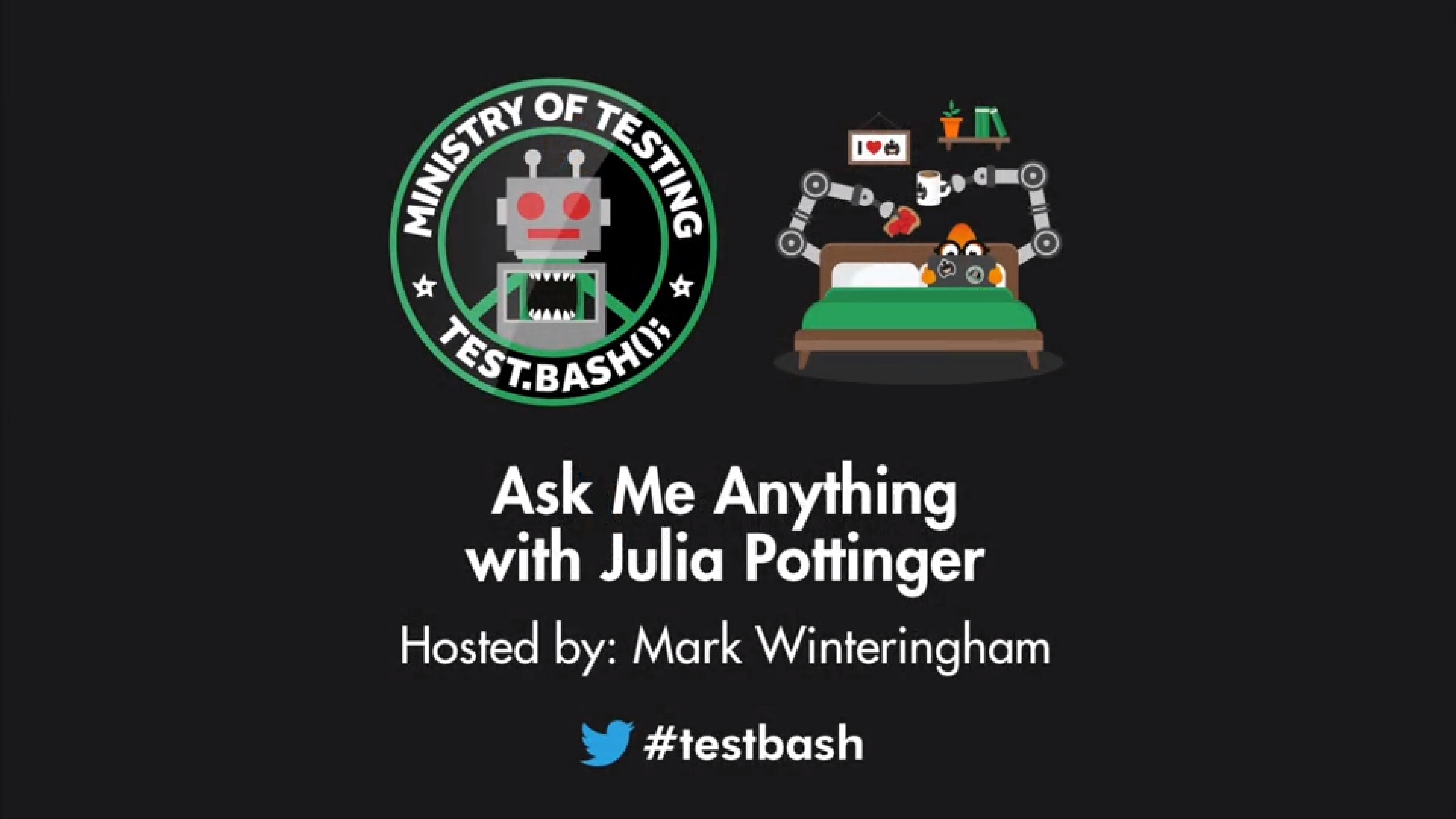 Description:
In this Ask Me Anything, Mark Winteringham is joined by Julia Pottinger. Julia is a Lead QA Consultant, YouTuber and a big fan of WebDriver.io.
With over five years of experience and a wealth of automation knowledge, this is your opportunity to get to know Julia.