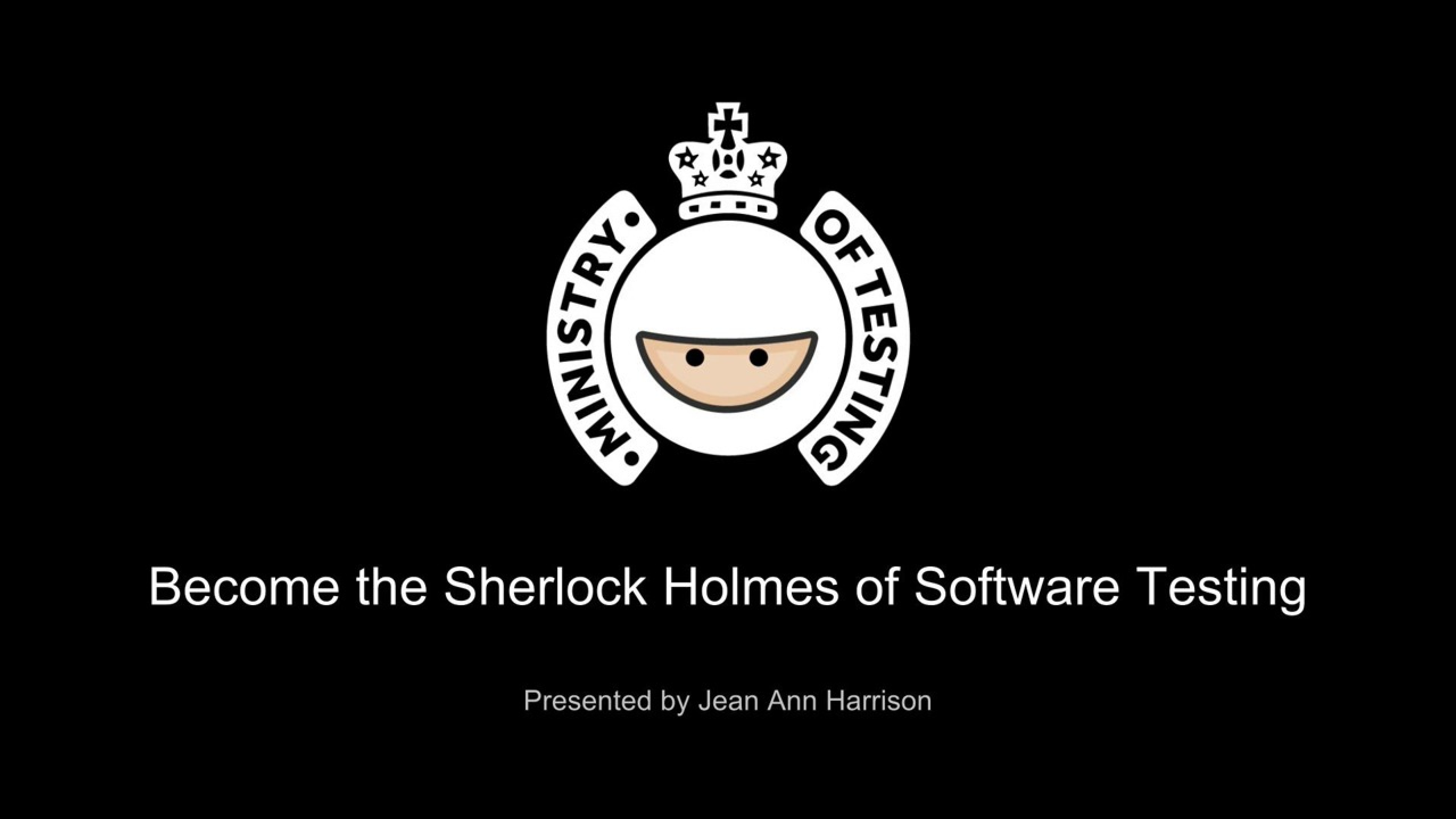 Want to be the ultimate detective in finding clues, creating hypotheses, and taking steps to prove these theories with observations? You'll need to learn brainstorming techniques that help you come up with the right questions to solve the mysteries of software testing. Let JeanAnn take you on a crime-solving journey to stand out from the crowd of testers. These skills will turn you into that unique, ultimate detective, respected by your project teammates and demonstrating your value as a true asset to your company. Take this masterclass to strengthen the skills needed to be that ultimate tester.
In this class, you will:
Learn soft skills that push testers to the forefront of hiring managers' consideration.
Practice Sherlock Holmes-style observations with a capital O.
Add exercises to use to improve cognitive thinking to your testing toolbox.
Learn ways to think conceptually rather than linearly.
Practice applying what you learn to what you do on a daily basis.
Jean Ann Harrison has been formally testing for over 15 years. Her experience in testing software ranges from from mult-tiered systems over several operating systems to mobile software. Jean Ann also has participated and created practices to improve the testing process for project teams introducing Agile practices to regulated teams. She has been an active member of the testing community offering assistance mentoring to testers via social media, conferences, writing articles and facilitating Weekend Testing sessions.