Matthew Record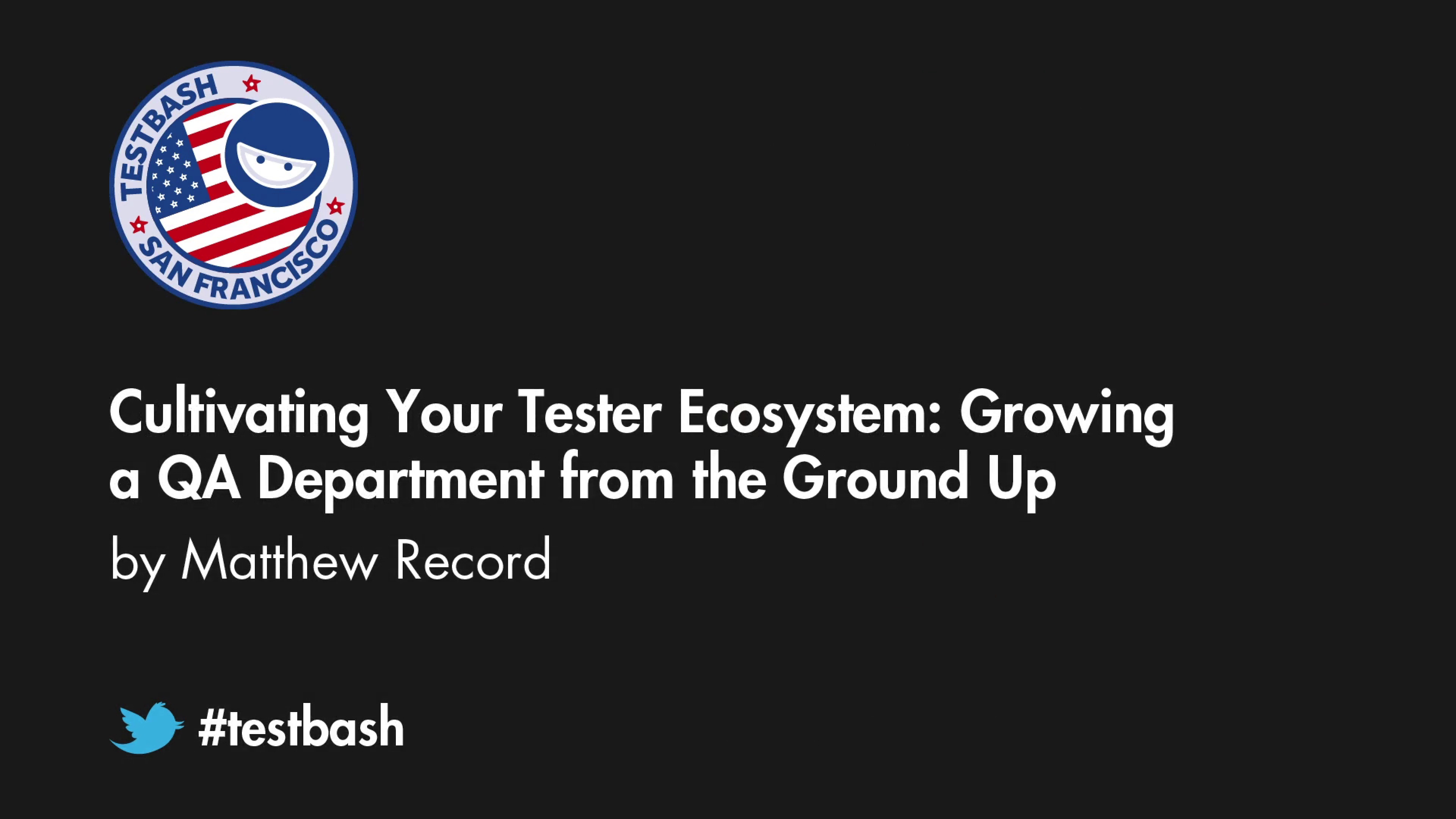 Imagine being given the opportunity to start from scratch and create your ideal testing job in your company. From day to day tasks such as test strategy creation/testing techniques to what tools you will use to creating a culture of quality in the company, you have complete control to mold your position into exactly what you want it to be. With complete buy in from upper management you start creating your perfect tester ecosystem, and over time you continuously improve that ecosystem from mistakes you've made and input from new teammates.

I was lucky enough to find myself in this unique situation when I became the first software tester for Johnson Health Tech, one of the top 3 fitness and wellness companies in the world. Throughout my time at Johnson I have learned how to drive change in a workplace where people needed convincing that testing is a vital part of the software development life cycle. Because I started with a blank canvas, my job has seen many iterations as it continues to change and grow organically over time.

During my session, I will share the lessons I've learned from my own journey so that people can learn how to approach enacting change in their own professional lives. I will take my audience through the challenges I've faced throughout this growing process, touching on subjects such as shifting test strategy creation methods and tactics to promote a culture of quality, so people can build upon my own experiences and take those lessons back with them. By sharing my story, I expect that attendees will be better equipped to lobby for change in their workplace and will feel invigorated to do so.
Takeaways:
Discernment: Test decisions, what is your real motivator?
Embracing the concept, "What is good enough quality?"
Reassessing risk by integrating new data
How to overcome bias created by fear and previous failures
Matthew Record
Matthew Record is a Software Test Engineer at Johnson Health Tech, a worldwide leader in fitness solutions. Record was the first software tester hired at Johnson and has had the unique experience of being a pivotal piece in the formation and growth of the testing group in his company today. With over five years of experience advocating for testers and implementing change, he is excited for the opportunity to share the lessons he has learned throughout his testing career with the TestBash community.