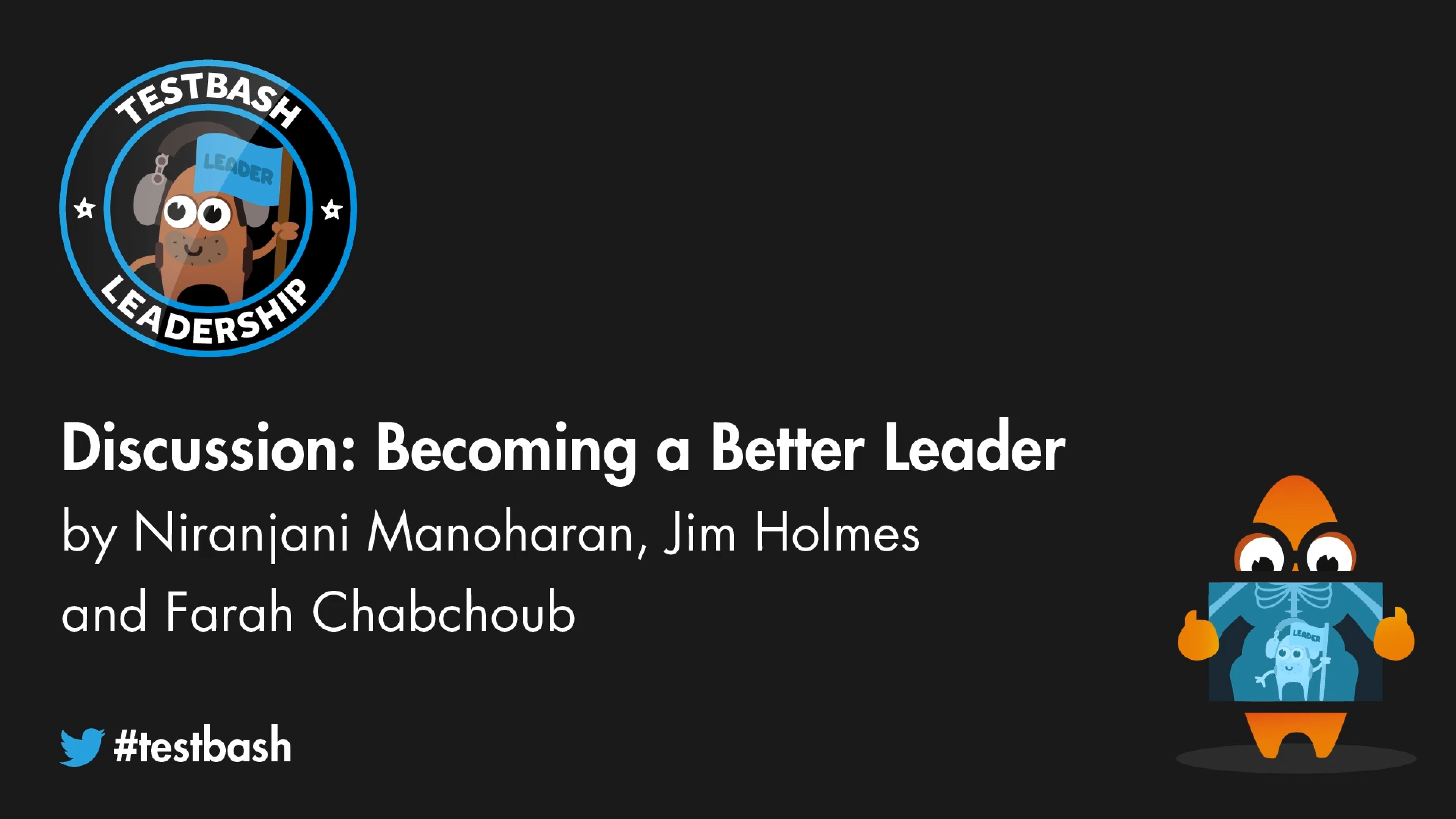 In this session, our host Laveena Ramchandani, a Software Testing Leader herself, is joined by three other leaders to discuss ways to become a better leader.
Niranjani Manoharan, born in India and now living in California, is an accomplished software engineering leader in building tools, test infrastructure and improving quality and developer productivity for industry leaders. Check out Niranjani's blog to find out a bit more about her.
Jim Holmes, a leasdership expert in many ways, Jim has experience working with teams across many disciplines (sports, IT, community organizations), which led him to write The Leadership Journey, a practical handbook meant to help you learn how to find a leadership style that works for you. Find out more about Jim by checking out his blog.
Farah Chabchoub an active speaker and member of several tech communities, Farah is also an experienced head of QA and a strategic productivity driver. Learn more about Farah by reading and signing up to her newsletter here.