Discussion: Creating CVs That Get Noticed - Elizabeth Zagroba, Nicola Martin & Peet Michielsen

Elizabeth Zagroba

Nicola Martin

Peet Michielsen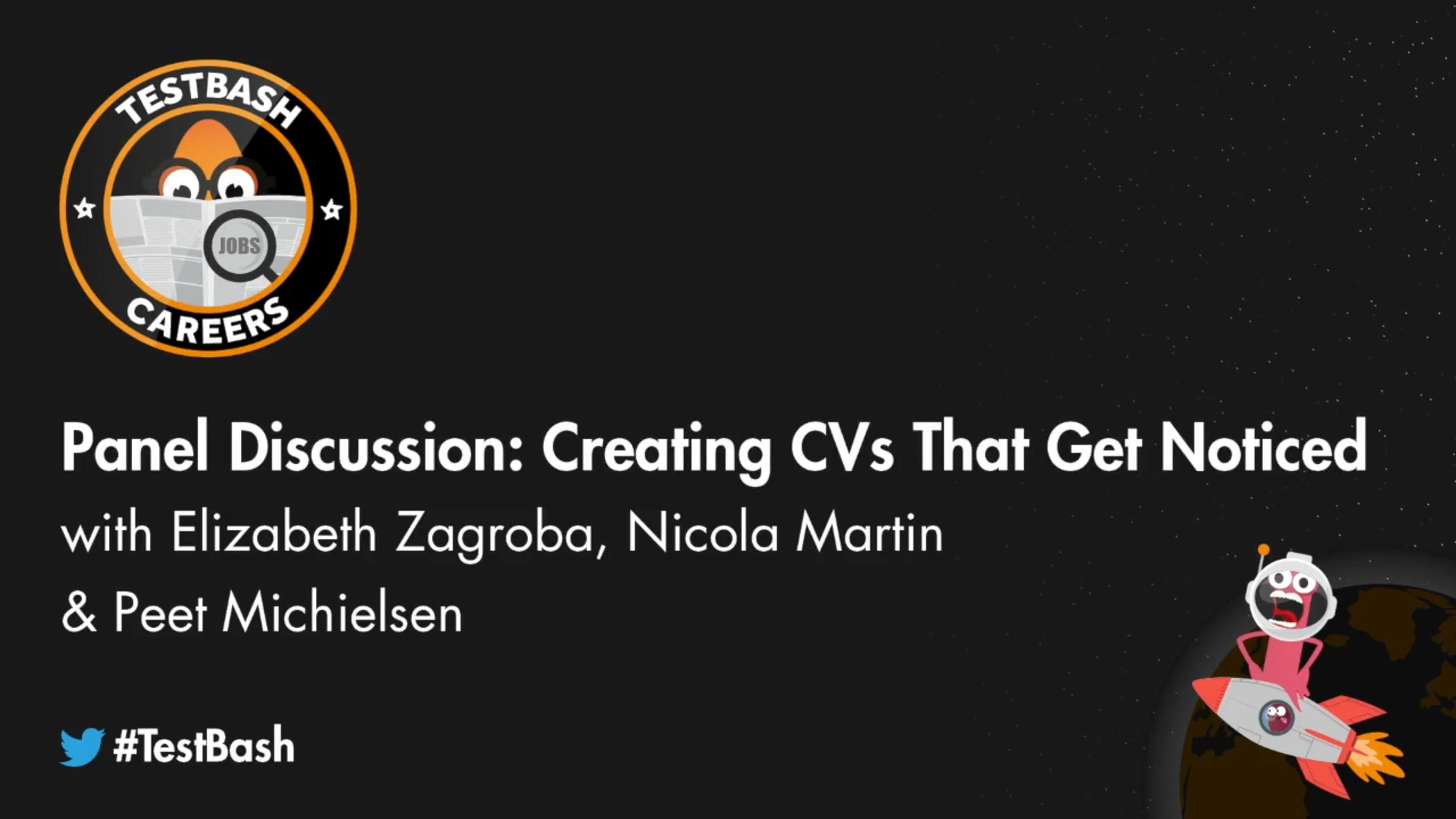 Description:
In this Discussion session, our wonderful host Jenna Charlton is joined by three career experts to discuss ways to improve your CVs and make them stand out.
Elizabeth Zagroba is Quality Lead at Mendix in Rotterdam. Her goal is to guide enough testers, leaders, etc. to make herself redundant so she can take on new and bigger challenges. You can find Elizabeth's big thoughts on her blog.
Nicola Martin is passionate about increasing diversity and inclusion in software engineering. She is a panellist and speaker with over 20 years of experience in tech and she speaks at global conferences focusing on quality, testing, diversity, women in tech and mentoring.
Peet Michelsen is a seasoned software tester with over 20 years of experience who specialises in test automation, test management and continuous integration. In his work, he wants to be challenged and is always on the lookout for the next problem to solve. And when not working, Peet likes to explore the Scottish countryside and enjoy a good ale or whisky.