Don't Run Before You Can Walk - Louise Gibbs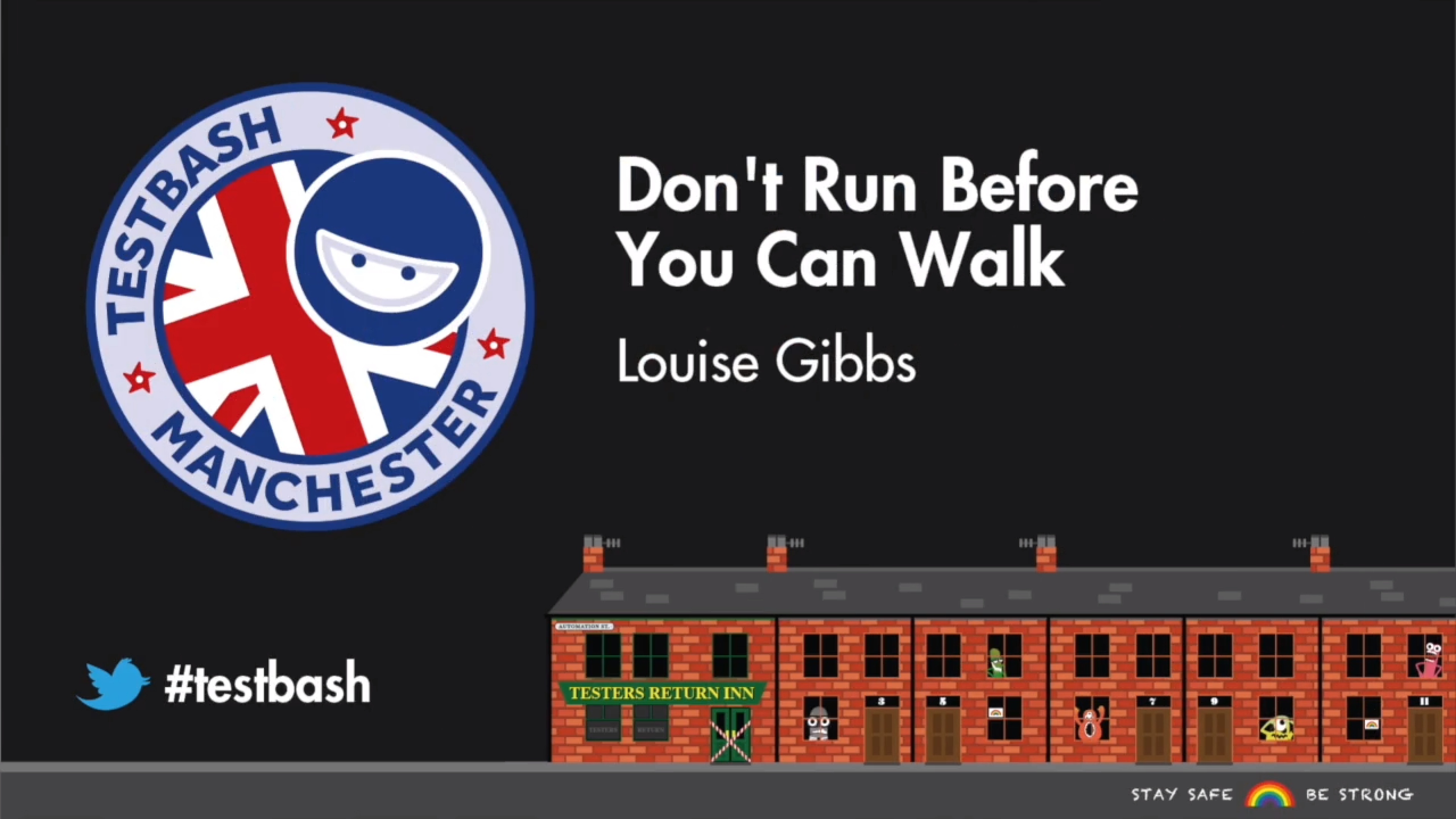 Description:
In May 2010, I broke both of my legs in a rock climbing accident. Fortunately, the damage was not so severe that I could not walk again. However, it took many years of operations, strength training and physiotherapy before I was walking normally again. I would not have achieved this without the help and support of friends, family, doctors, nurses and physiotherapists. It is important to note that I didn't stop at walking. I continued my training to maintain and improve my physical fitness so I could run again.
A similar experience will apply to career development. Many testers want to become test automation developers but lack the skills, experience and opportunity to do so. We need to start small, and slowly develop the skills required to become a test automation developer. We don't stop once we've achieved this goal. We continue our development to improve our skills and keep up to date with emerging technologies. To be successful, we need support and opportunity provided by the teams and companies we work for.
During this talk, I will discuss the skills required to become test automation developers. However, this is not ONLY a talk for testers new to test automation. It is also for experienced developers wanting to guide and encourage testers to gain confidence so they will give test automation a go.