Easy Exploratory Testing Ideas with Bug Magnet - Neil Studd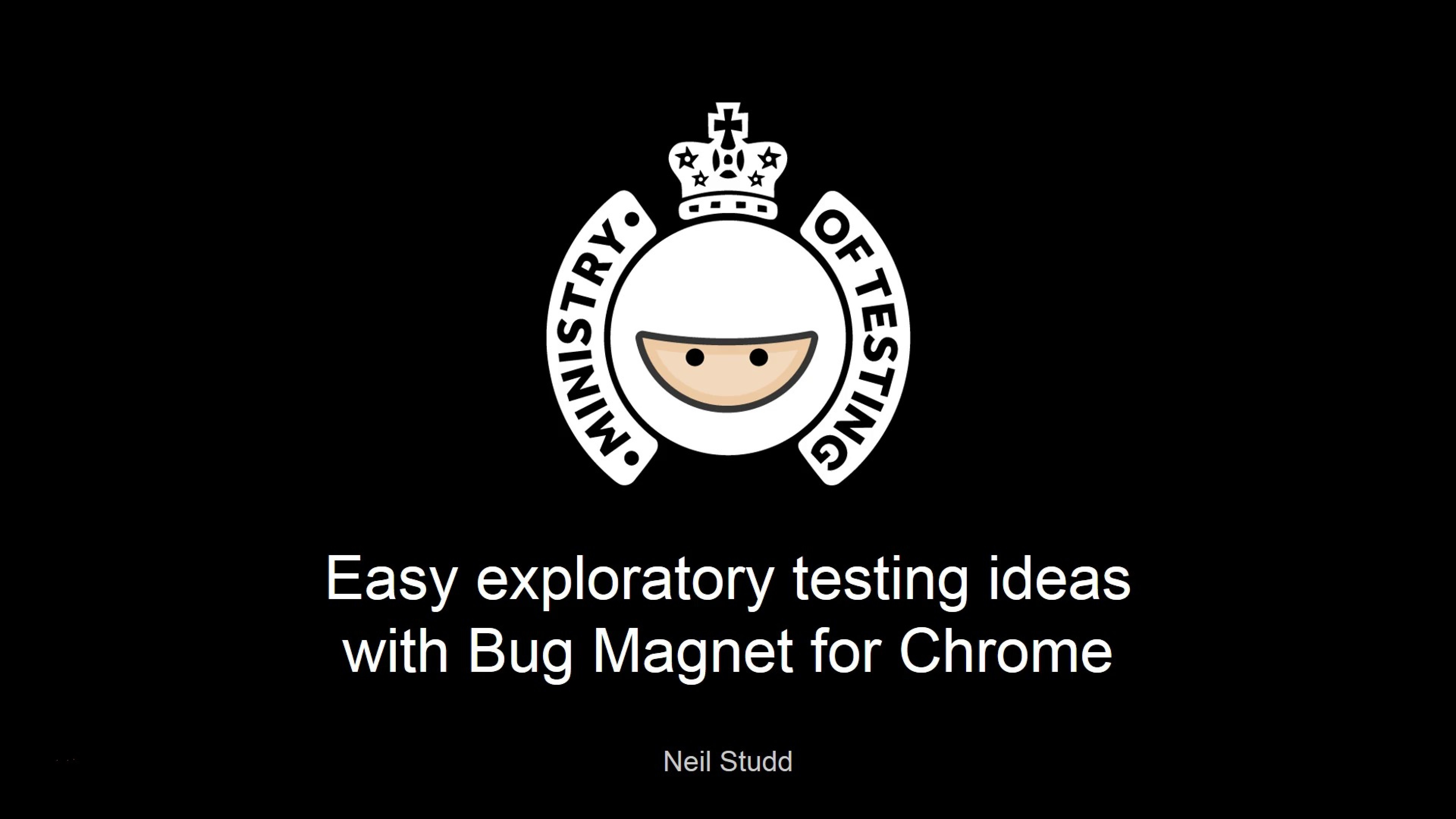 Description:
When we explore a web application, we often want to inject variety and creativity into our testing, so that we can increase the likelihood of revealing new information about our product. Yet in the heat of the moment, it's tempting to fall-back on dummy placeholder values, such as typing "test" when completing form fields.
The Bug Magnet browser extension aims to reinvigorate your exploratory testing sessions by putting commonly-problematic values at your fingertips, right at the moment when you need them most. After installing the extension, opening the context menu for any form field will allow you to select from a range of inputs which could trigger problems in your front-end or back-end validation.
In this video, you'll see just how simple it is to install and use Bug Magnet, along with working examples of the extension in-use. You'll also see how to add your own custom values into the extension, to support your own particular business rules and requirements.