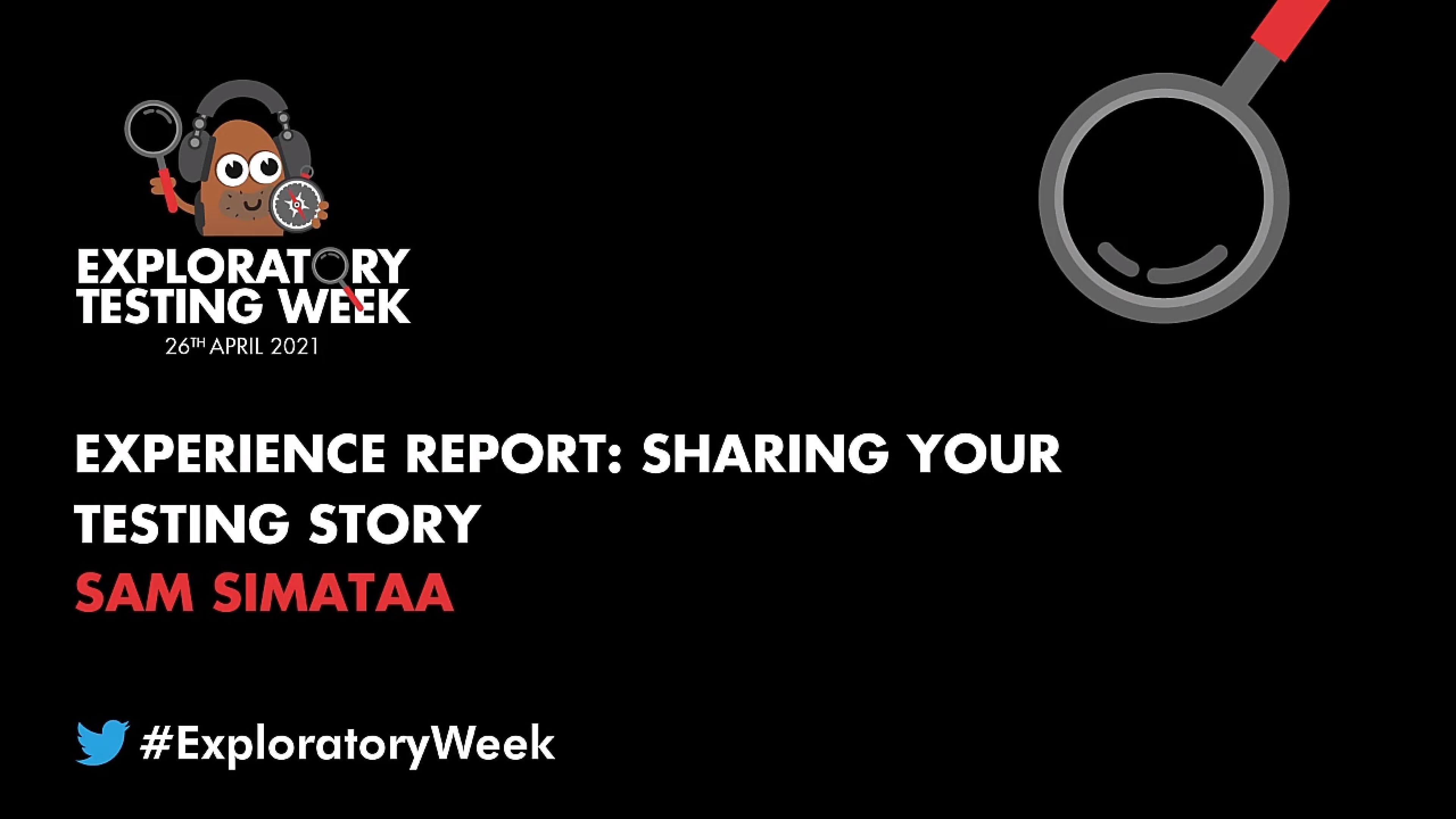 Watch as Sam Simataa walks us through how they took on Challenge 4 of the exploratory week, the Sharing Your Testing Story challenge.
Introduction
Once your exploratory testing is done, what happens next? We've learnt lots about the product during your exploring, so it's best to share what we've learnt with others to help them. We can do this by capturing test notes and carrying out debriefs with others in our teams. Our notes help us share what testing we've done, what we've learnt and how we feel our testing went during a debrief. In this challenge we're going to get our testing notes ready to share as part of a debrief.
Purpose
This activity gets you thinking about how to share your testing with others. You'll learn how to arrange your notes to help you communicate what testing you've done and what you've learnt. You'll also learn how sharing your testing in a debrief can help share information and help you improve your testing.
Activity
For this challenge we would like you to:
Run an exploratory testing session and capture notes as you test for no more than 30 minutes (you can either run a new exploratory testing session or use notes from a previous session)
Go over your notes and organise them in a way so that you are able to clearly explain to someone else what testing you did and what you learnt
(Optional) Join us for an Experience report to debrief what you did in your testing.
Some tips:
Pick a note taking approach that works for you. For example mind-mapping, sketch noting or good old pen and paper
If you don't want to do an Experience report. You can share your testing notes in this Club thread.
What You'll Learn
Observe has others solve testing challenges