Exploring Realities of Testing - From Theory to Practice - Maaret Pyhäjärvi

Maaret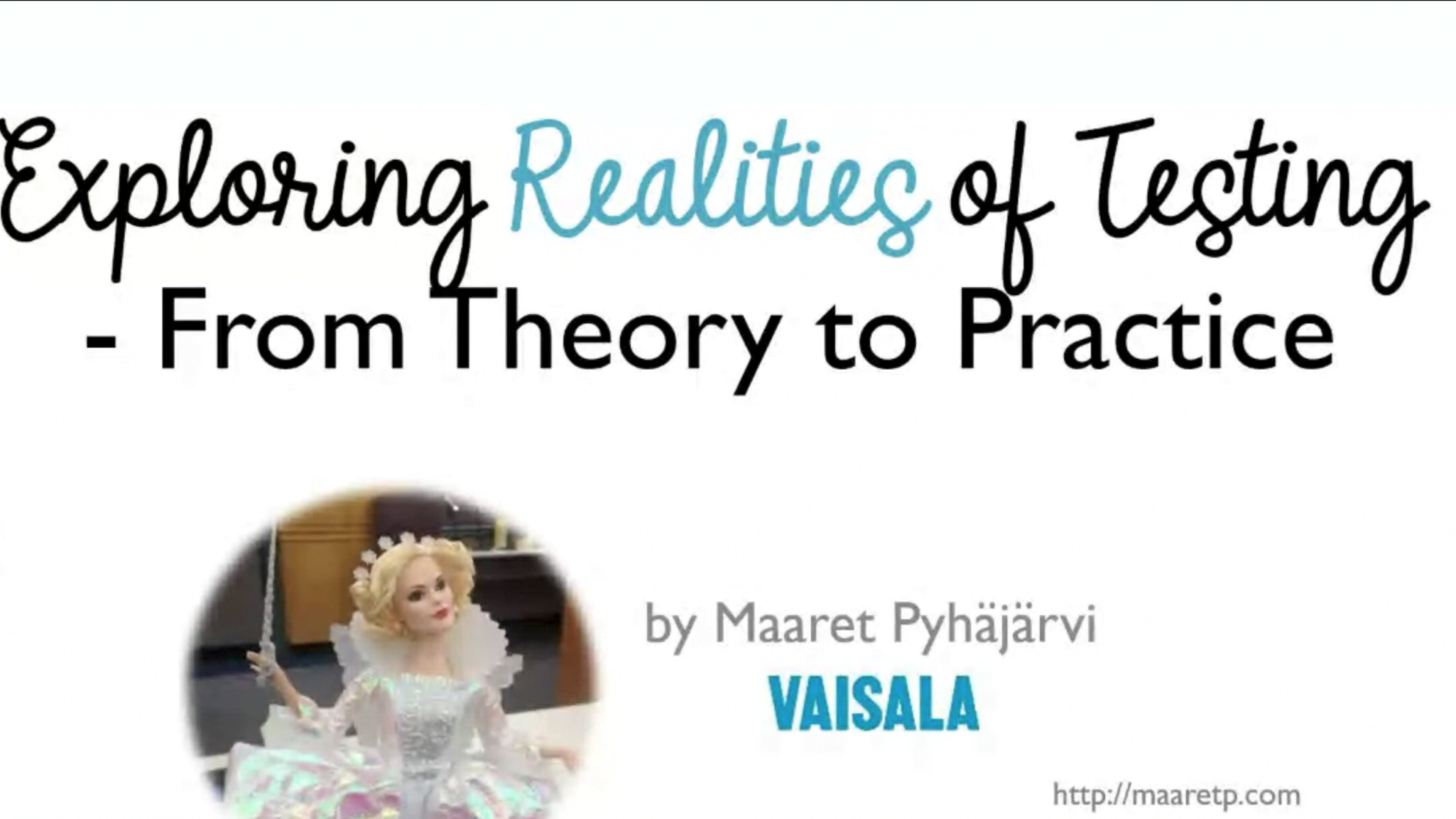 Description:
There is one thing that feels like an endless source of puzzlement for me: the difference between what we talk about as great practices at conferences and articles, and the reality we live with in the companies.
Being someone who contributes to the stories going around in the conference sphere and as one of the authors of ISTQB Foundation syllabus, it feels appropriate to do some work on bridging that gap between what we teach and what we do.
I'll do a bit of reflection and summarize my findings for you in this talk. Join the conversation on what is reality, and how we take our reality and practice up a notch from wherever we are.
Bio:
Maaret Pyhäjärvi is an exploratory tester extraordinaire with a day-job at Vaisala as Principal Test Engineer. She is an empirical technologist, a tester and a (polyglot) programmer, a catalyst for improvement, a speaker and an author, and a community facilitator. She has been awarded the two prestigious global testing awards, Most Influential Agile Testing Professional Person 2016 (MIATPP) and EuroSTAR Testing Excellence Award (2020), and selected as Top-100 Most Influential in ICT in Finland 2019&2020. She's spoken at events in 25 countries delivering over 400 sessions. With 25 years of exploratory testing under her belt, she crafts her work role into a mix of hands-on testing and programming, and leading and enabling others. She leads TechVoices enabling new speakers, blogs at https://visible-quality.blogspot.fi and is the author of three books: Ensemble Programming Guidebook, Exploratory Testing and Strong-Style Pair Programming.