Just enough Security - Mary Gilmartin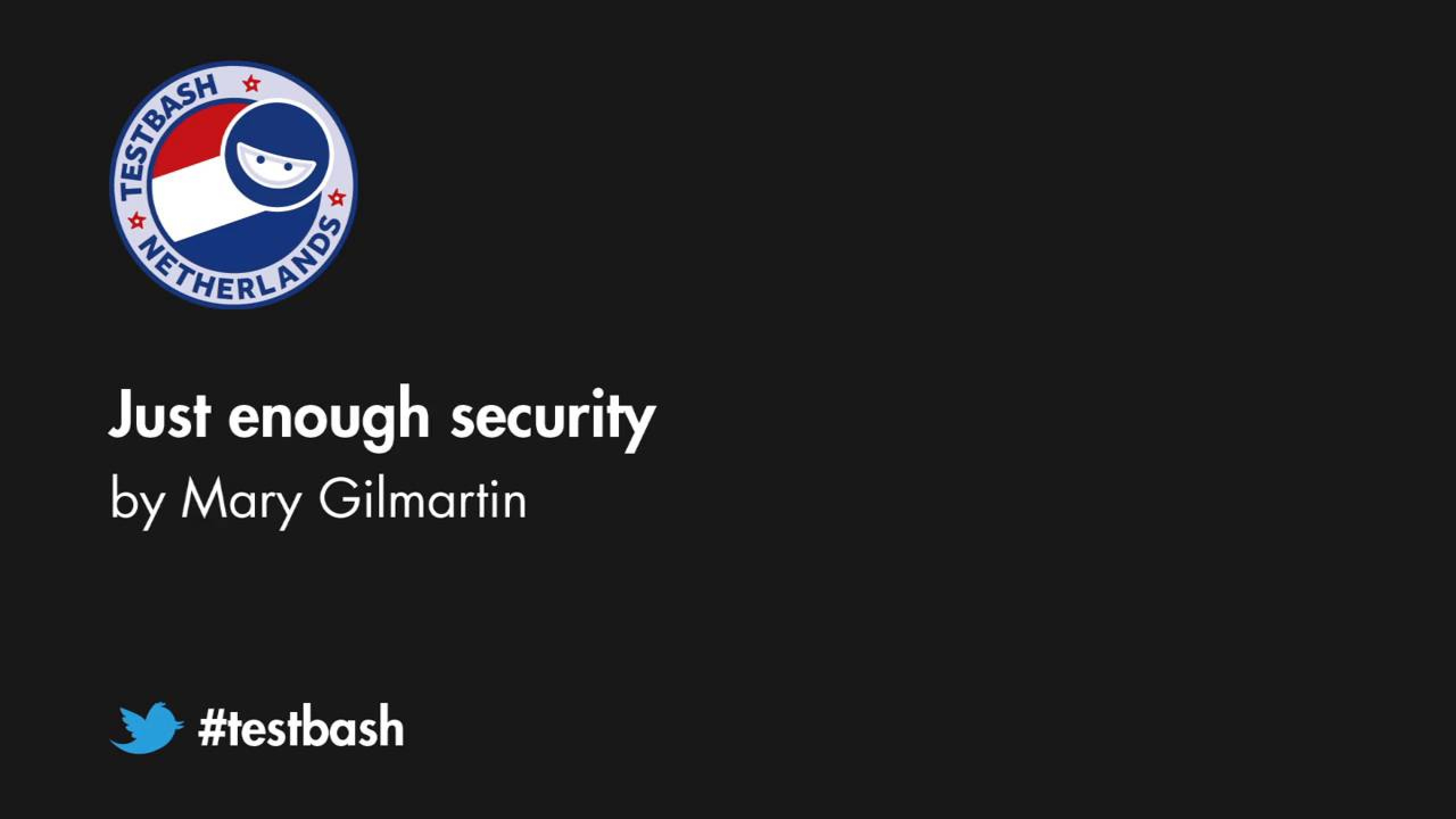 Description:
Ever read an article about a data leak and wonder if there is anything you can do as part of your testing routine to prevent that? While Security can be all doom and gloom, it turns out that Test can share more of the security burden in a way that's agile and minimal. In this session I will introduce you to what you need to know to minimize the security risk to your organisation.
What they can do for any project that will improve security that does not involve any programming. Also some ideas of where to start with sprinkling security tests into automation.