Next Stop: FlixBus! A Tester Exploring Developer Land - Lisi Hocke

Lisi Hocke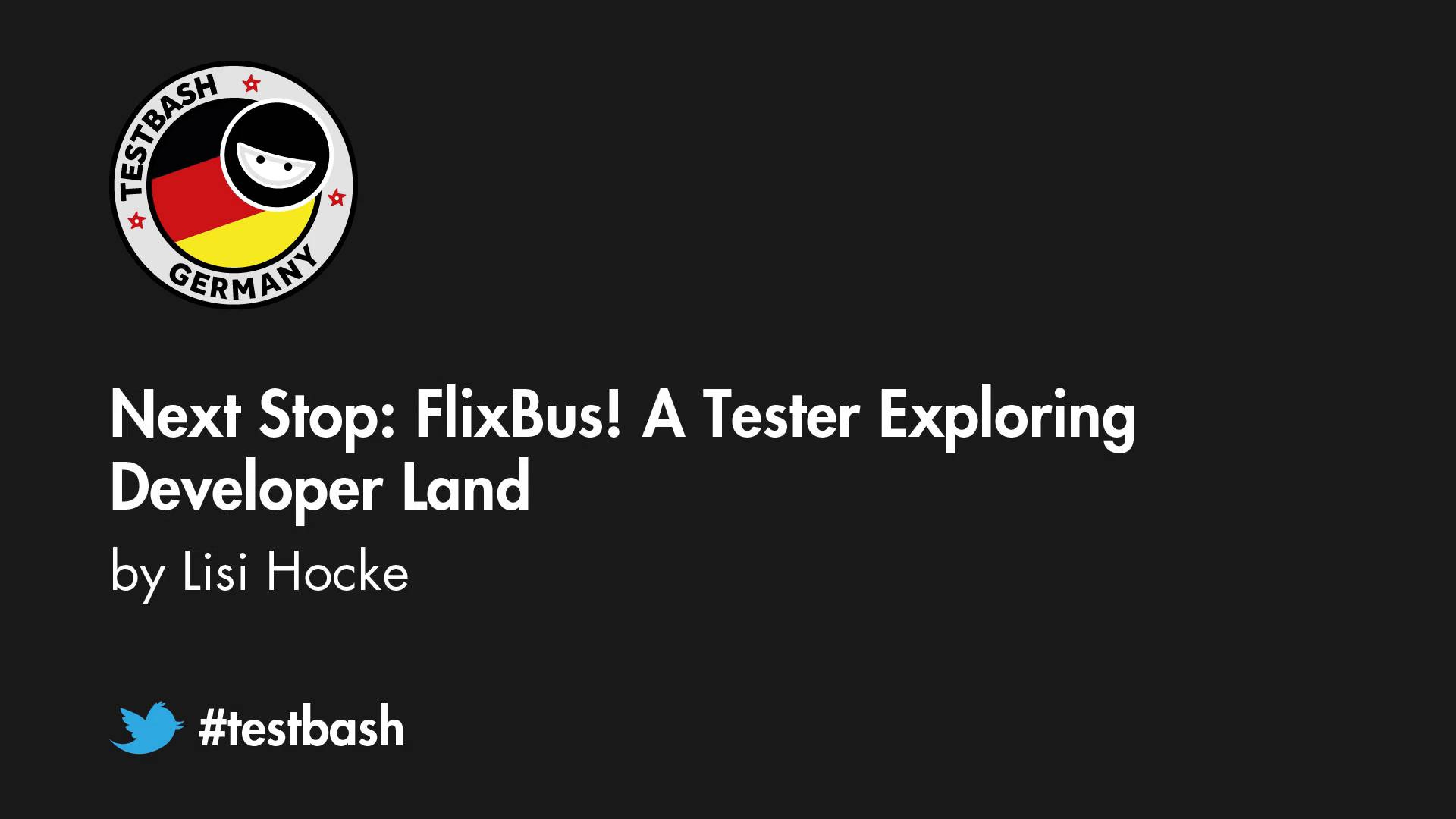 Description:
Welcome to our journey with FlixBus!
My name is Lisi and I'm your guide today. Our tour will start way back in history where we will discover dusty testing monuments of ancient times. From this starting point we will move on, and observe how testing at FlixBus evolved over time to a whole-team approach of building quality in. Let's have a rest at the behavior-driven park of exploration, and finish our tour at the fair of alternative futures. Snackable pieces of knowledge are included throughout our trip and you're welcome to take notes and photos to keep your memories fresh! Looking forward to some fun time together!
Takeaways
From a zero-quality to a zero-defect policy
How testing throughout the workflow by the whole team helps to build quality in
Tips to shorten feedback cycles: learn and adapt fast!
How to release increments frequently within sprints
How to foster cross-team collaboration and grow a company-wide testing community