Quality Without QA - Alan Page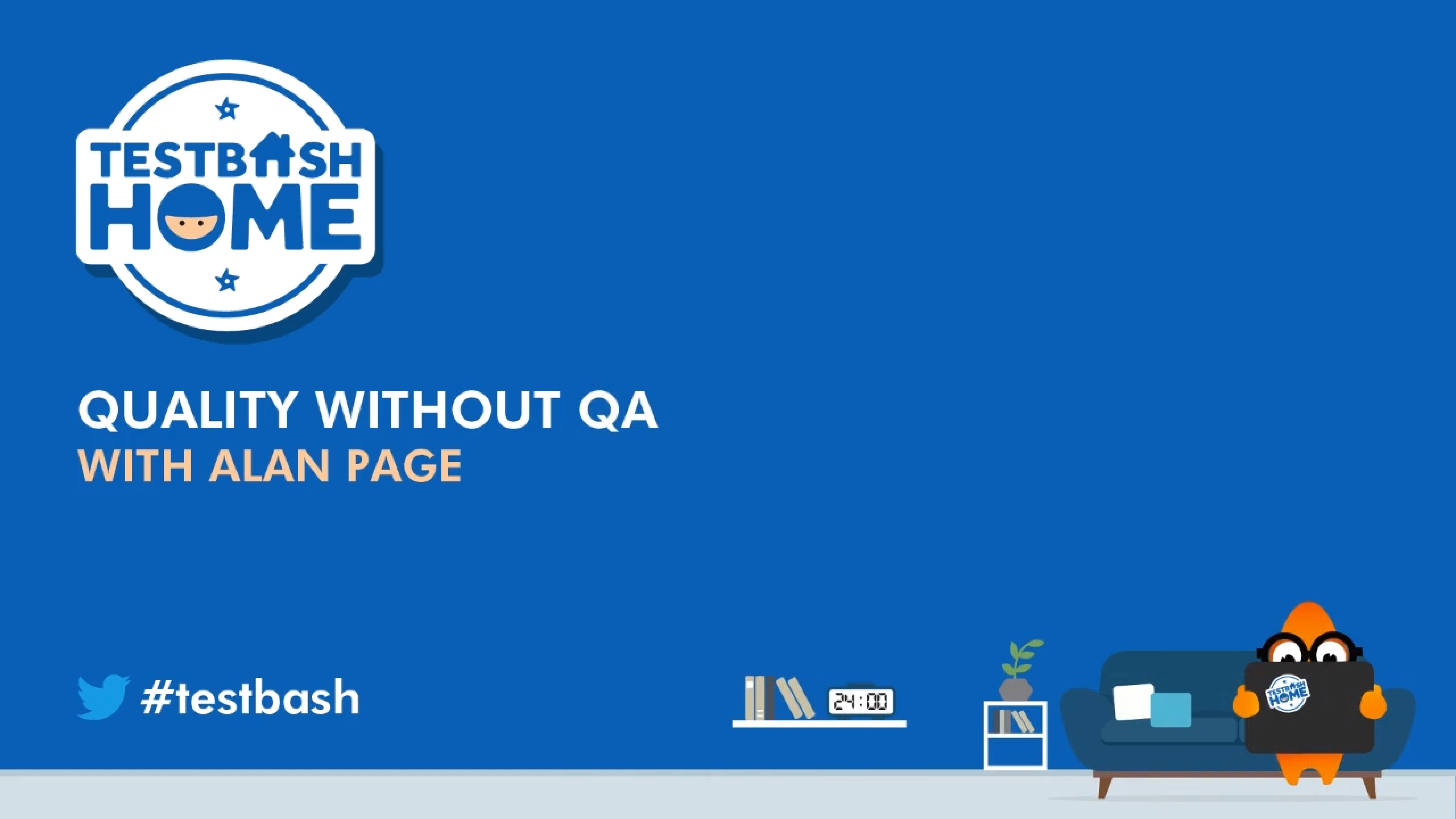 Description:
At TestBash 2016 in Philadelphia, Alan Page first shared his stories about Testing without Testers. Now, in 2020, Alan is back to talk about what he has been up to in his efforts to help teams reach their quality goals.
Since that day in Philly, Alan, along with Brent Jensen, developed the Modern Testing Principles to help document the way many software teams are building quality and customer happiness into their software development practices.
In this talk, Alan will share his stories, experience, new challenges he's facing in his quest to help teams balance quality and velocity - often without dedicated QA professionals - in his mission to help organizations accelerate the achievement of shippable quality.