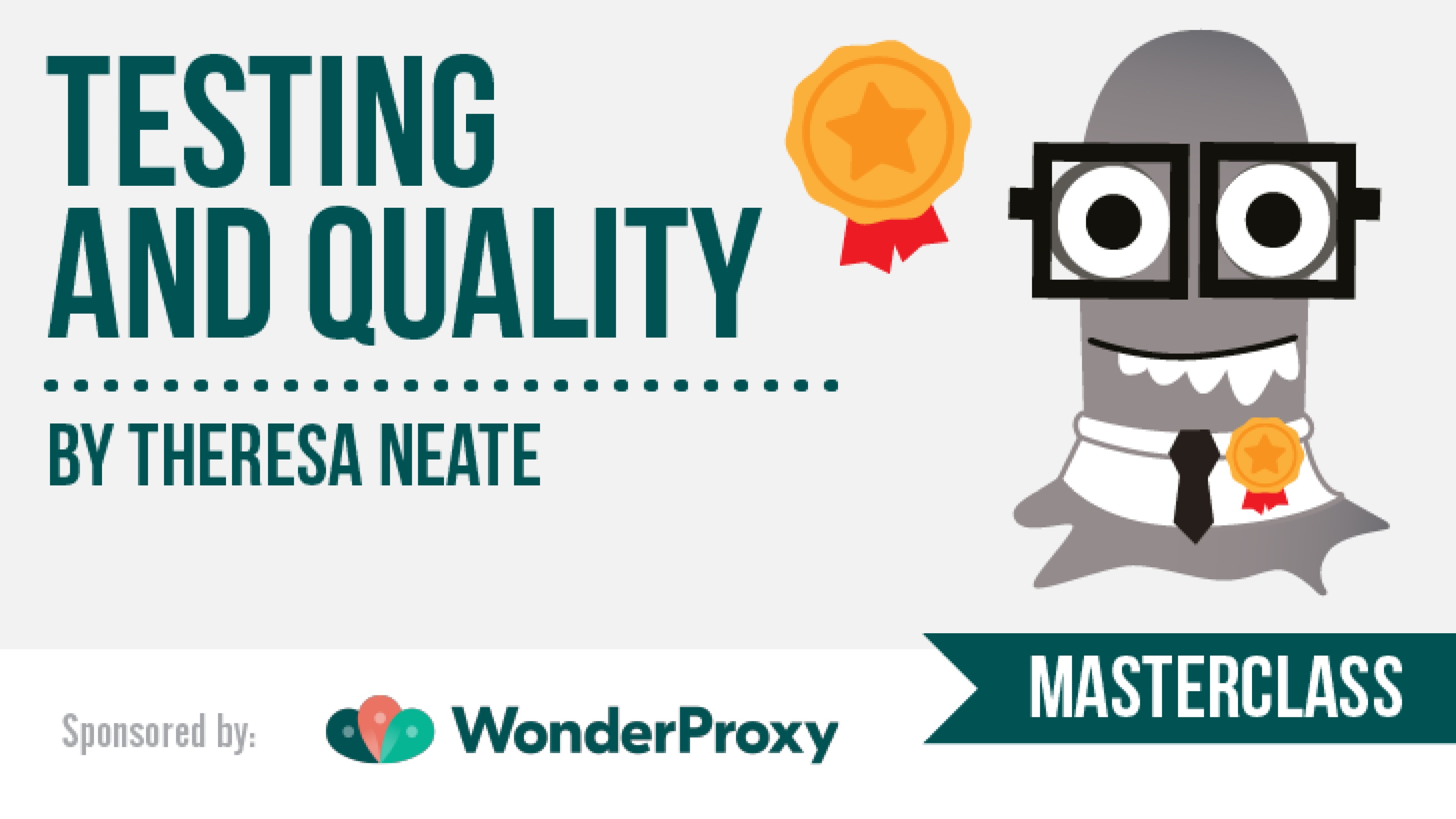 This Masterclass was kindly sponsored by Wonderproxy. WonderProxy provides proxies around the world to help you test localized web applications. This paid service makes testing and re-testing applications from around the world fast and easy.
How often have you heard: "Our quality is poor, we need more testing (or testers)."
When you hear this, know that this indicates not only a Spurious Correlation but also a fundamental misunderstanding of what testing is or does. Come on this journey with Theresa where she explores the above claim, walking you through 1. Testing, 2. Quality, and 3. Building in Quality.
Key takeaways:
Testing is feedback only, not assurance
Testing should be continuous
How to engage humans in intelligent testing
Although reactive, testing is still disciplined
Quality can be built in (tips on how)
Testing and Building in Quality go hand in hand