Testing Ask Me Anything - Careers with Srinivas Murthy

Srinivas Murthy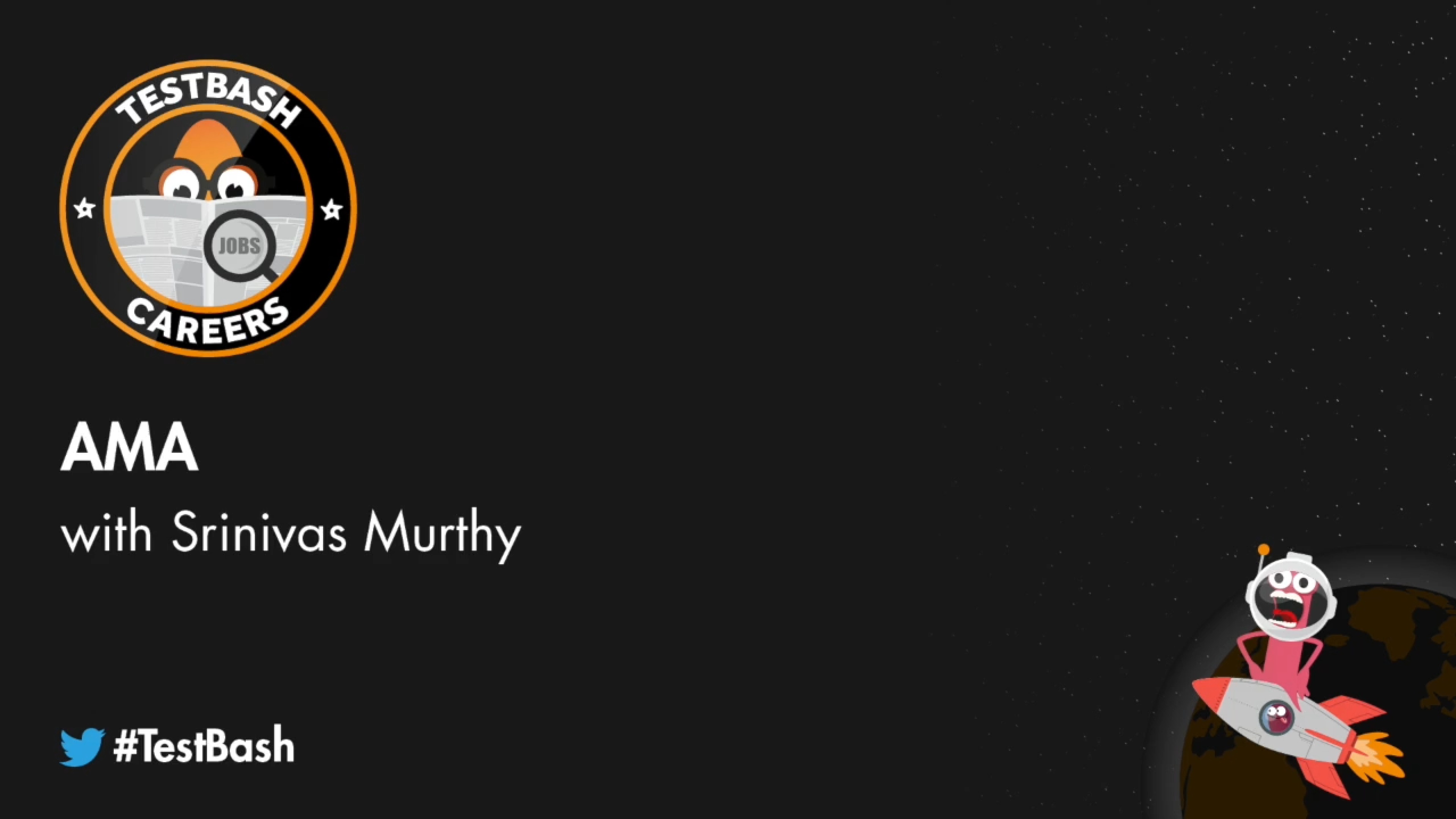 Description:
Srinivas Murthy works as a Principal Consultant for more than 14 years across various industries, domains, cultures and regions. Through these various roles, Srinivas has a strong influence on where the QA community can be taken to within the organisation at a global level and is hoping to share some of this knowledge with people outside the organisation and hopefully help people make an impact.
In this session, hosted by Gwen Diagram, Srinivas answers questions about Testing Careers, from our attendees.