Testing Ask Me Anything: Managing Risk with Alex Schladebeck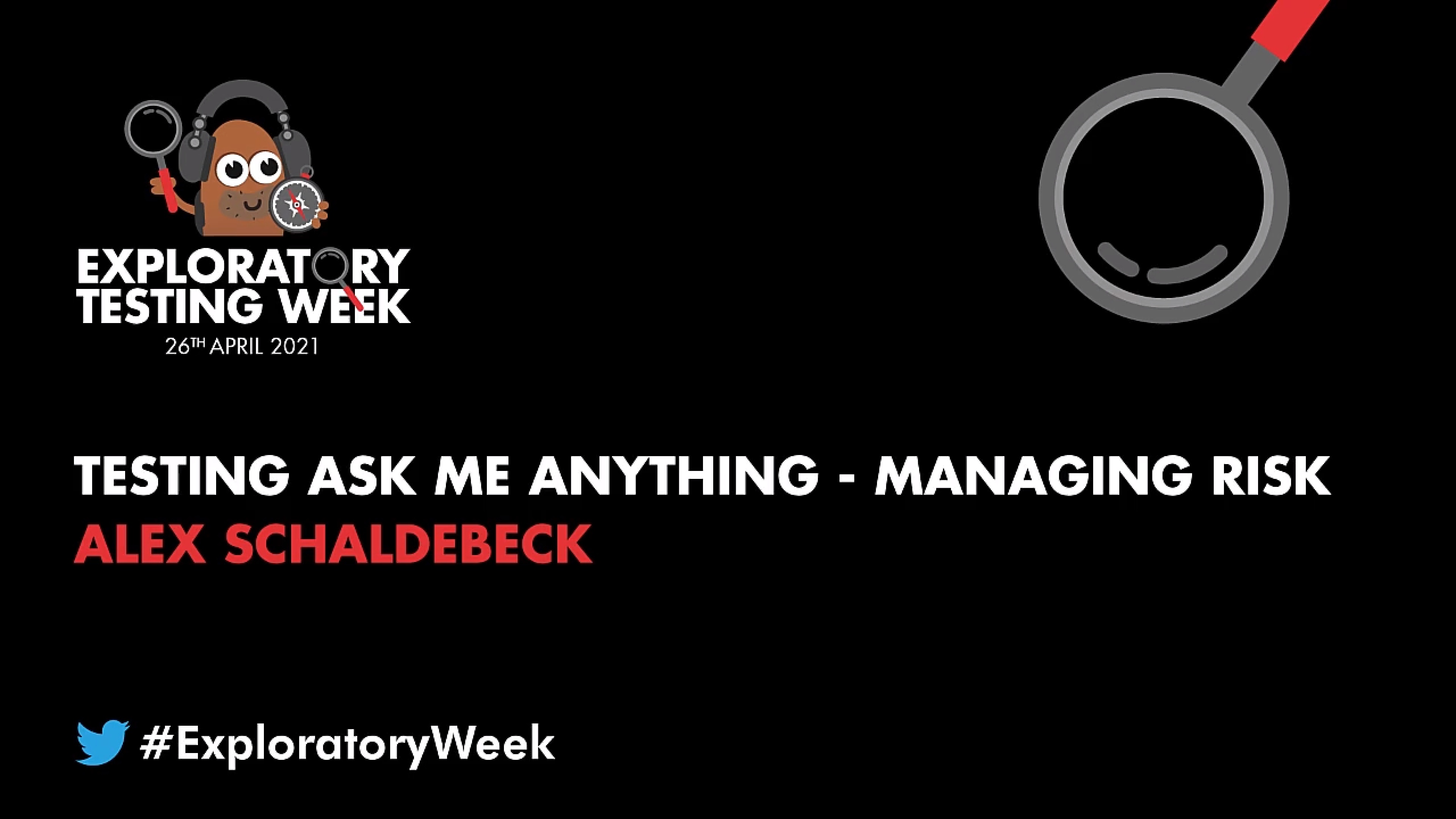 Description:
Rewatch as Alex answers the following questions that were posed to her from the community:
How do you define a risk?
How do you convince/lead/influence stakeholders that exploratory testing can cover the risks?
How do you tackle 'known' risk? How do you find 'unknown' risks?
How do you assure your team that you've covered risk with your test approach to the best of your resources/time allow?
How do you deal with scenarios where identified risks might have detrimental outcomes but are ignored by devs, BA and POs.
Should the whole team be coming up with risks or does it completely rely on the testers?
If risks come true, how to help the team overcome the blame game and to start a root cause analysis?
Having raised the risks, how do you deal with management/business want to deploy at all costs?
How to ensure that missing/forgotten risks, will not be forgotten on the next occasion. Any tips on methods or tools?
Here's your segway - tell us more about microheuristics!
Do you deal with self-blaming, when you could not find risk earlier before release? I am asking, because I catch myself doing this often
How can you identify when you're being too stubborn?
How do you convince people that long-term risks (something that will really bite us in the future) cause as much impact as a short-term show-stopper?
I see exploratory testing as Testing Mindfully. Do you see a link between Exploratory Testing and mindfulness?