Testing Ask Me Anything - Test Leadership with Butch Mayhew

Butch Mayhew

Vernon Richards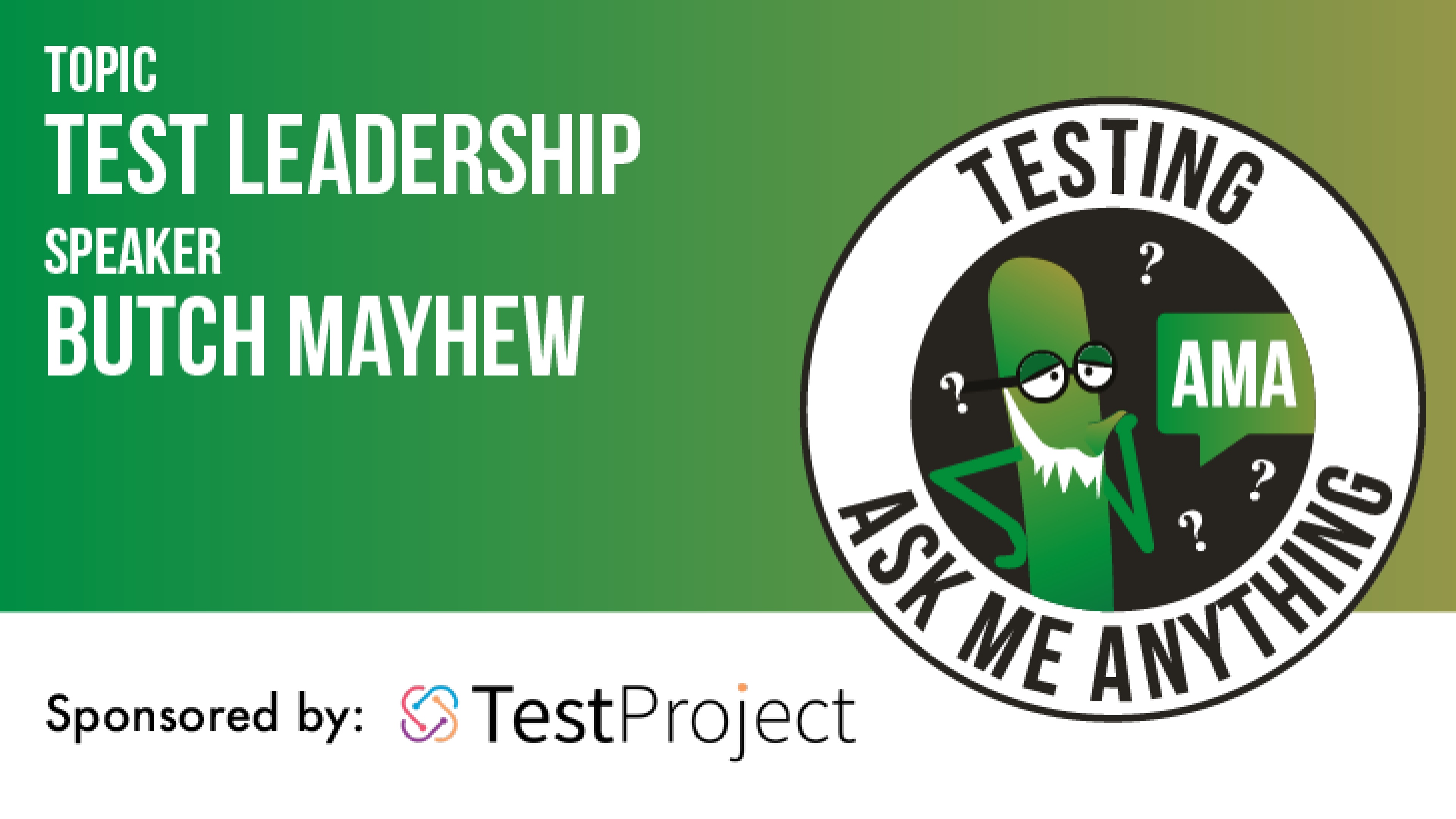 Description:
Watch Vernon ask Butch Mayhew all of the questions from the community about Test Leadership. Butch shared
Advice for those new to leadership, as well as more senior leaders
How to support your team to grow professionally
Guidance on how to deal with difficult team members
And so much more. Have you notetaking tools on hand!
Hi! I'm Butch. I've been in management roles over the last 6 years. I have led multiple teams over these years, including hiring and promoting testers and developers, growing teams to meet the needs of the projects. I have transitioned to the Director of Software Test, I lead three Test managers, one of which had limited leadership experience, but I was able to support her and promoted her into a Test Manager role, where she is thriving!
I've had the unique opportunity to integrate existing development and test teams into our teams and processes. During this time I've been exposed to a lot of different ways of organizing teams, testing software, with different levels of strategy and test automation.
This Testing Ask Me Anything is kindly sponsored by TestProject! TestProject is a free end-to-end test automation platform for web, mobile, and API testing that's supported by the #1 test automation community.