Testing Ask Me Anything - Testing Tools with Mirza Sisic

Mirza Sisic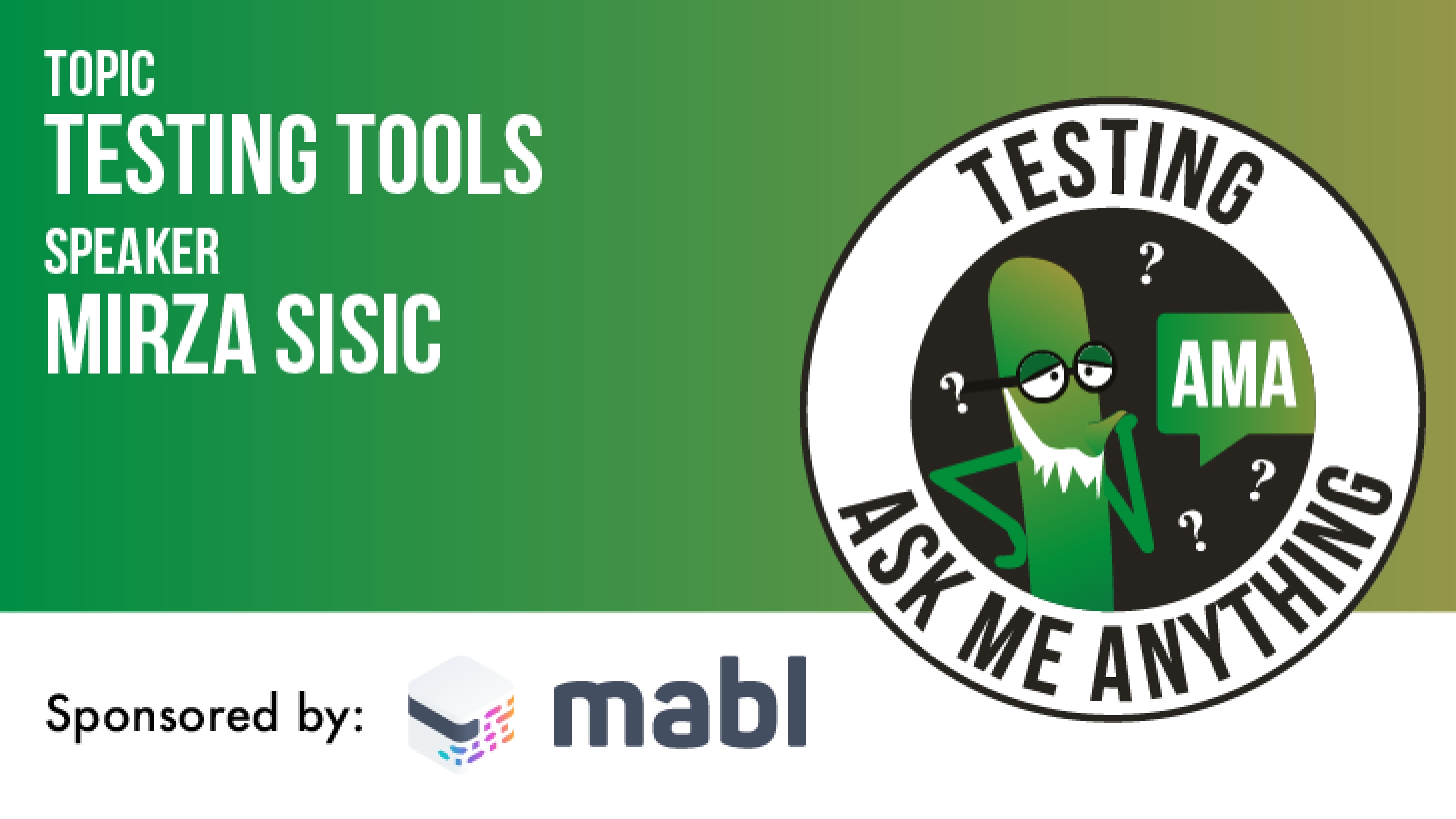 Description:
Watch Vernon ask Mirza Sisic all of the questions from the community about Testing Tools. Mirza answered your questions:
Best tool to automate testing UI on a Windows Desktop application.

Which testing tools would you suggest learning at the beginning of QA career?

What are your favorite non-automation tools? For example, for accessibility or localization testing?
And many more questions.
This webinar was kindly sponsored by mabl! Quality should be a priority for everyone on the team, but navigating cultural and tech changes can be daunting. Join workshops, roundtables, and sessions at Experience 2021 to learn how to navigate the journey to quality engineering. Register for your free pass.