Testing Ask Me Anything - UI Automation: Pros & Cons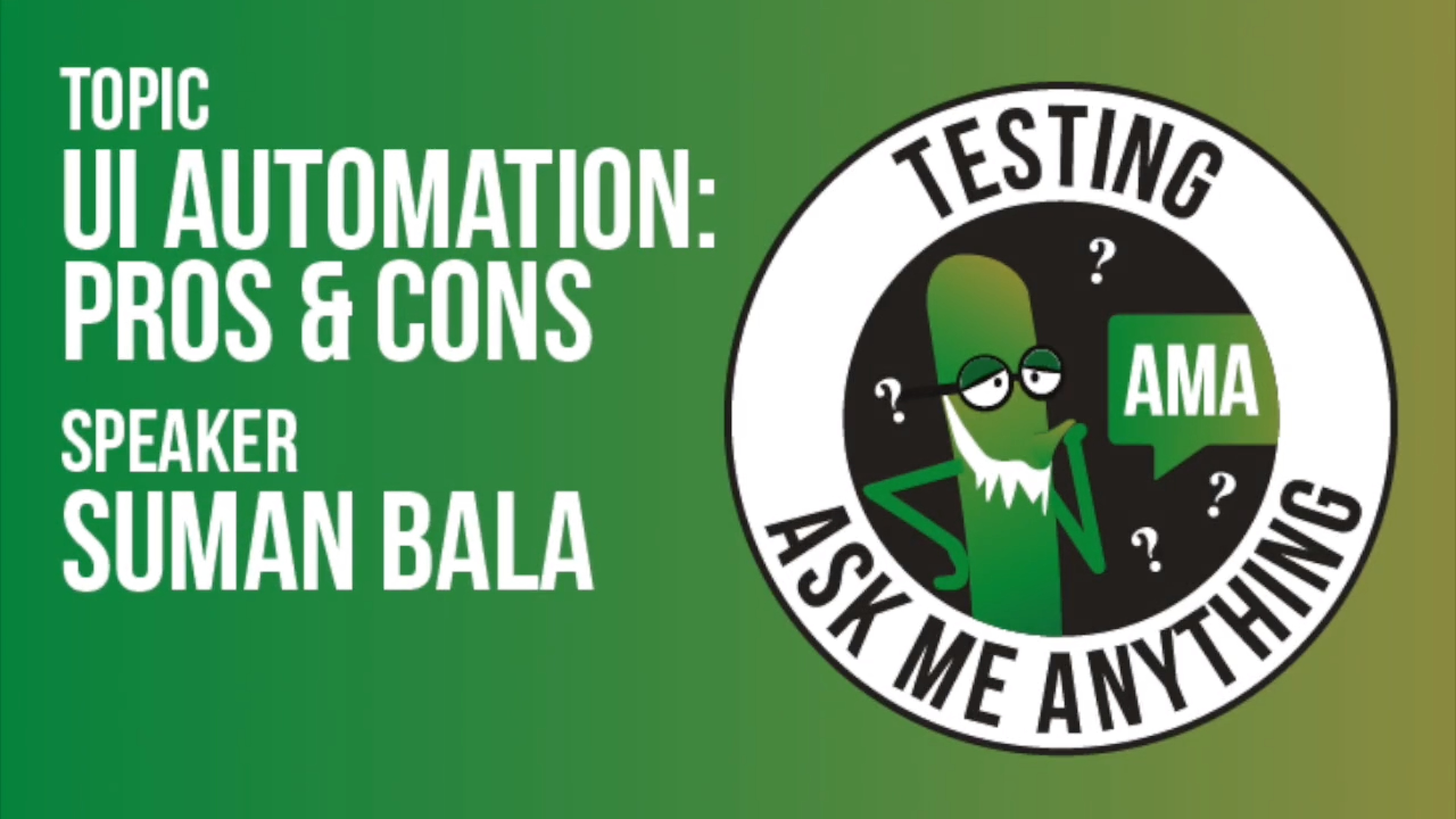 Suman is a QA advocate with a passion for improvement in quality processes and is a strong believer in Test Automation with nearly 15 years of testing experience. She did not fall into testing by chance instead she choose testing as a career.
When she started working in 2006, software testing wasn't seen as a skilled job. Her manager told her to go for "Software Developer" role because she can write code". She wanted to change that thought process, so decided to stick with testing. She has designed & developed various automation frameworks from scratch from middleware graphics library, front-end web & native / hybrid mobile apps.
She has some success and failure stories to share :)