The Mindful and Deliberate Tester - Karen Greaves and Samantha Laing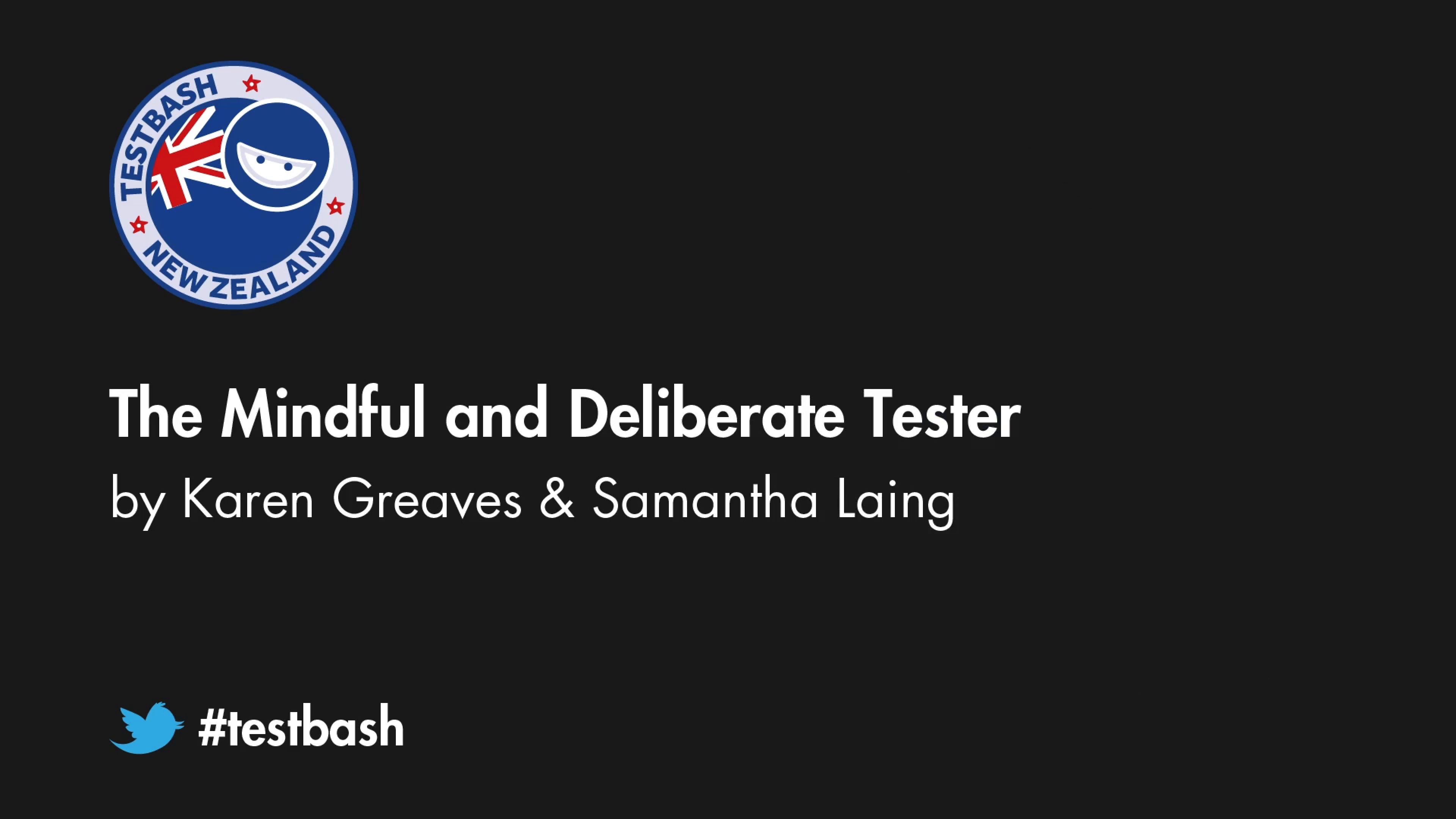 Description:
We will share stories of how we have helped teams embrace agile testing, and techniques you can implement immediately to become a more mindful and deliberate tester.
All the techniques are things anyone can do regardless of your work environment. You won't need permission from your boss or buy in from you team to start, and we are sure that soon you will be influencing them. These techniques aren't just for testers either, anyone that cares about quality and delivering great outcomes for customers can use them.
Come learn ways to be more curious, focus on deliberate learning, and foster a community. The only requirement is that you will need to be generous.
Takeaways
Prevent bugs by asking questions that surface assumptions and bring shared clarity
Make connections that help you understand and empathise with your users
Learn automation tricks that help you maximise your time testing even if you can't code
Create a deliberate learning plan that focuses on increasing your productivity and skills