The road to enlightenment: How we learned to stop worrying and start treating infrastructure like any other feature – Abby Bangser and James Spargo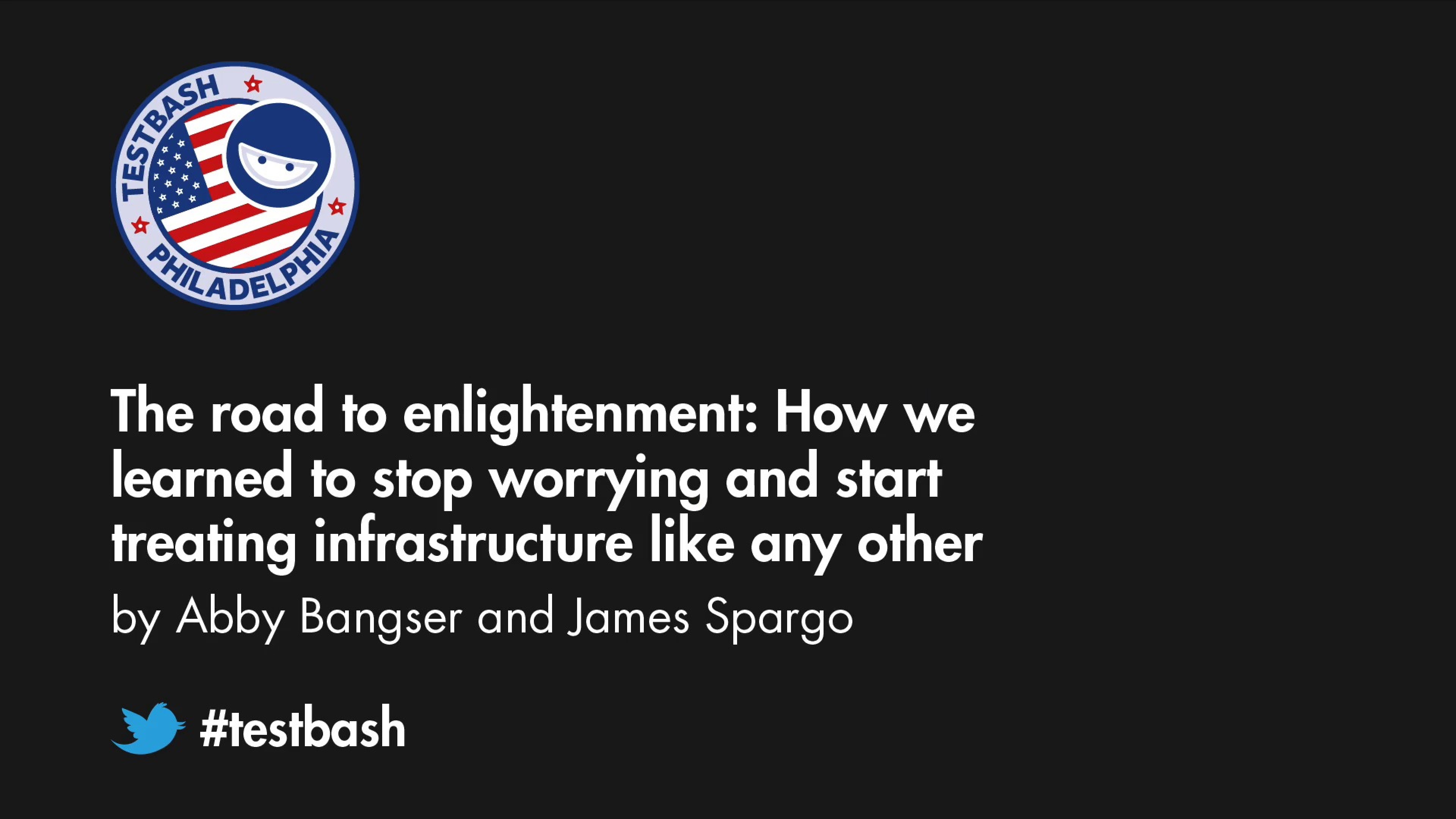 Description:
Ever think to yourself "I'd just love to be a fly on the wall of someone else having these problems"? Well here is your chance!
As a developer, James was tasked with building out both the production environment and the path our application code would take to get there. Abby was a Quality Analyst on the team and worked closely with the application team to identify risks early on, build quality into the application from the beginning, and drive team exploratory testing. This is where our interesting story starts.
We will take you on our quest to bring business needs to the forefront of infrastructure and deployment work. We wanted to treat infrastructure code the same way as application code, stories that provide business value, acceptance criteria following SMART principles, and testability at both an automated and exploratory level.This quest wasn't always an easy one. We're also going to talk about the highs, lows, heated debates, disagreements and celebrations in the hope of saving you from some of the same pains that we experienced on our quest for enlightened infrastructure work.
Through a combination of dramatic re-enactments, interspersed with presentations of the details, we will explain the situations we found ourselves in, the way we handled those situations (the good, the bad, and the ugly) and the learnings we took from them. You will leave this session a believer that by taking a more analytical view of infrastructure work, both the development team and the business will have the confidence to quickly and reliably deploy their application.