Wander with a Purpose: Writing Charters For Your Exploratory Test Sessions with Elizabeth Zagroba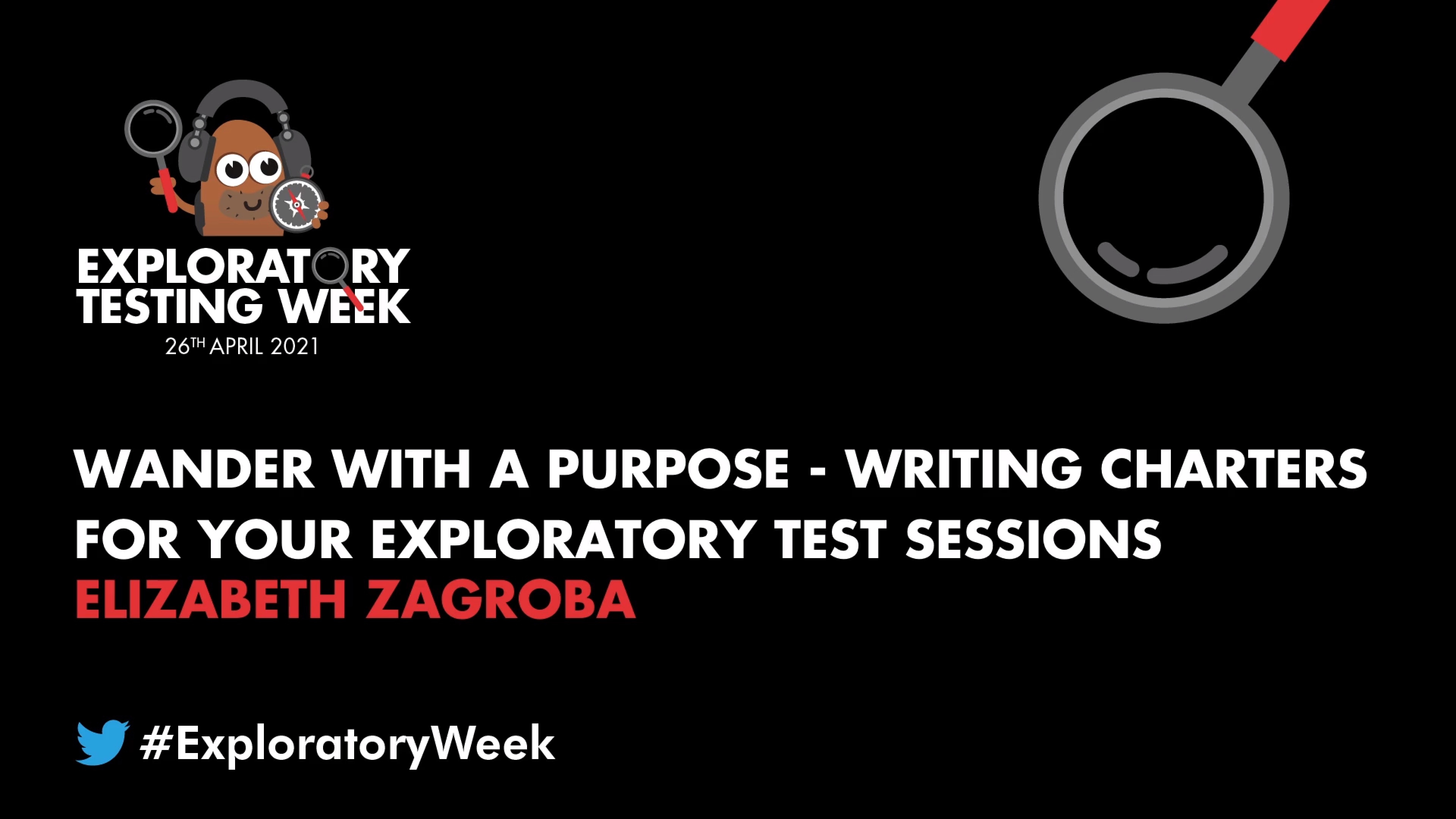 Description:
Ever find yourself in the middle of some weird behavior in your software wondering how you got there and whether anyone will care about what you find? Do you get the "why were you even looking there?" question when you report bugs? In my years of practice testing by myself and with others, I've seen how easy it is to spend time getting lost in the product without looking for the information you need. Get lost no more! Learn to stay on track while exploratory testing by using charters.
In this workshop, we'll see how charters keep our exploratory testing focused. We'll see how writing charters affects what information we uncover, and how to capture ideas for future sessions while testing. And we'll get a chance to practice writing charters targeted to the risks in specific user stories.