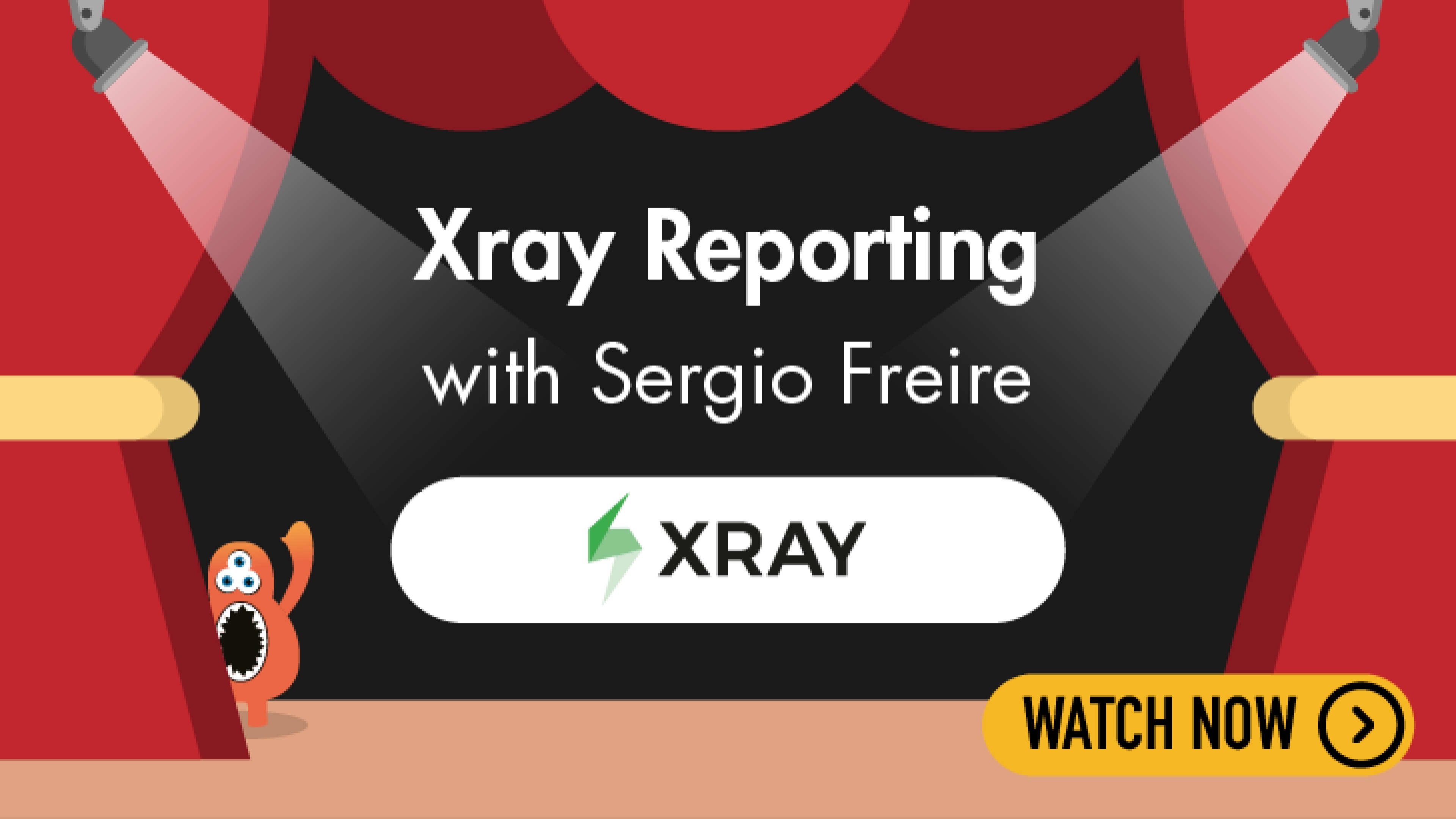 Sergio will help you understand how you can get a clearer understanding of your coverage.
You can connect tests that your developers are writing and testers are completing to your user stories, giving you a complete overview of your coverage, allowing you to spot gaps and how you can test those areas more.
Richard chats with Sergio as they go through features of Xray reporting - helping you get a practical understanding of how you can implement these reports.
What You'll Learn
Get a practical understanding of your coverage with these reports from Xray
Richard Bradshaw
BossBoss
Richard Bradshaw is an experienced tester, consultant and generally a friendly guy. He shares his passion for testing through consulting, training and giving presentation on a variety of topics related to testing. He is a fan of automation that supports testing. With over 10 years testing experience, he has a lot of insights into the world of testing and software development. Richard is a very active member of the testing community, and is currently the FriendlyBoss at The Ministry of Testing. Richard blogs at thefriendlytester.co.uk and tweets as @FriendlyTester. He is also the creator of the YouTube channel, Whiteboard Testing.
Sergio Freire
Solution Architect and Testing Advocate
Sergio Freire is a Solution Architect and Testing Advocate, working closely with many teams worldwide from distinct yet highly demanding sectors (Automotive, Health, and Telco among others) to help them achieve great, high-quality, testable products. By understanding how organizations work, their needs, context and background, processes and quality can be improved, while development and testing can "merge" towards a common goal: provide the best product that stakeholders need.