Starting An Automated Testing Strategy

Mark Winteringham

Richard Bradshaw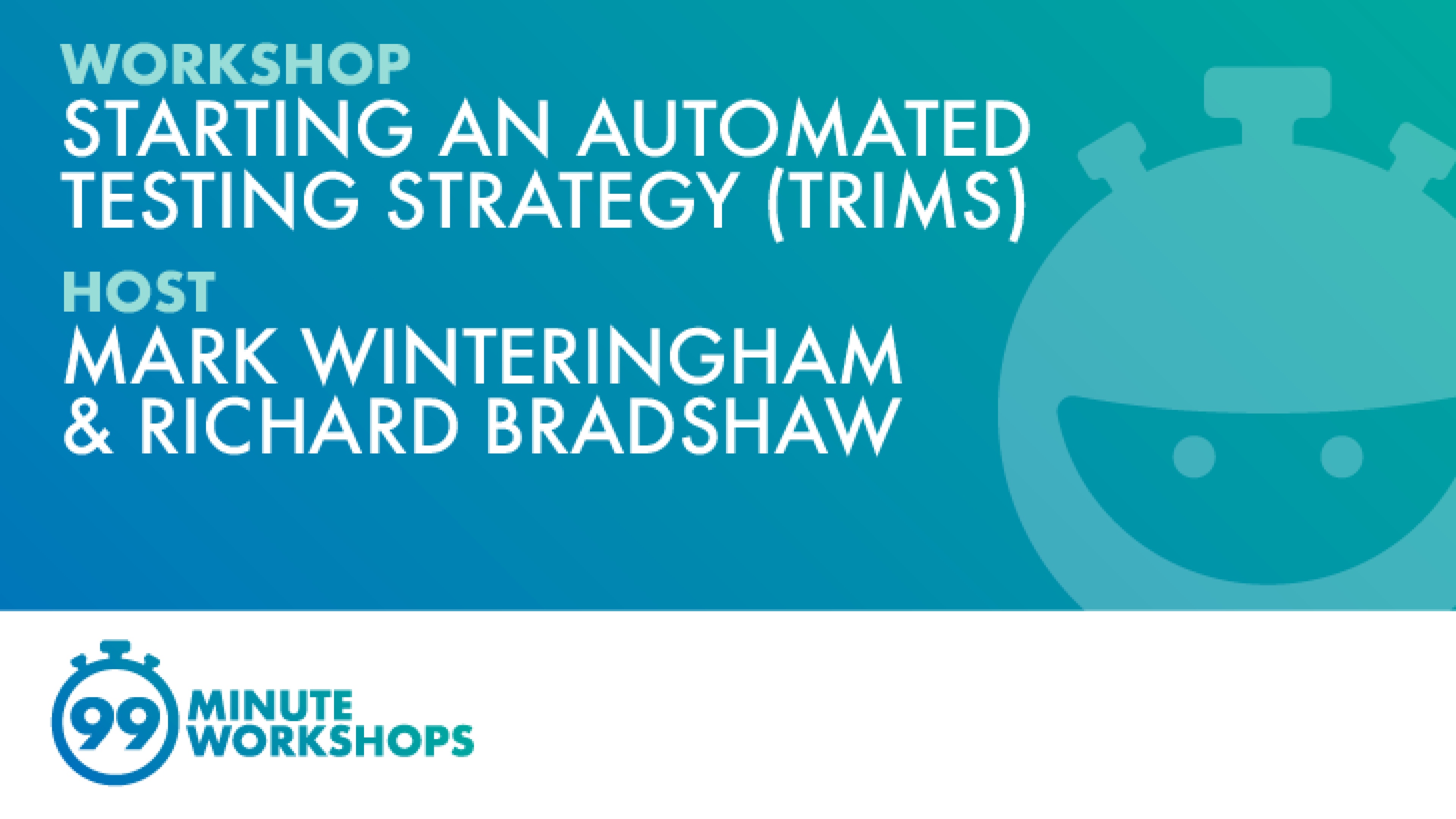 Description:
We all want to create automation that helps our team and delivers value, but how do we measure whether our automation is achieving those goals? What are the quality characteristics we can use to determine whether the automation we have created and the automation we are going to create are good?
In this workshop, Richard and Mark will explore TRIMS, a mnemonic that captures five key quality characteristics for automation that we need to consider. During the workshop we'll explore each characteristic and think of ways in which we can use them to measure how valuable the automation we're creating truly is.