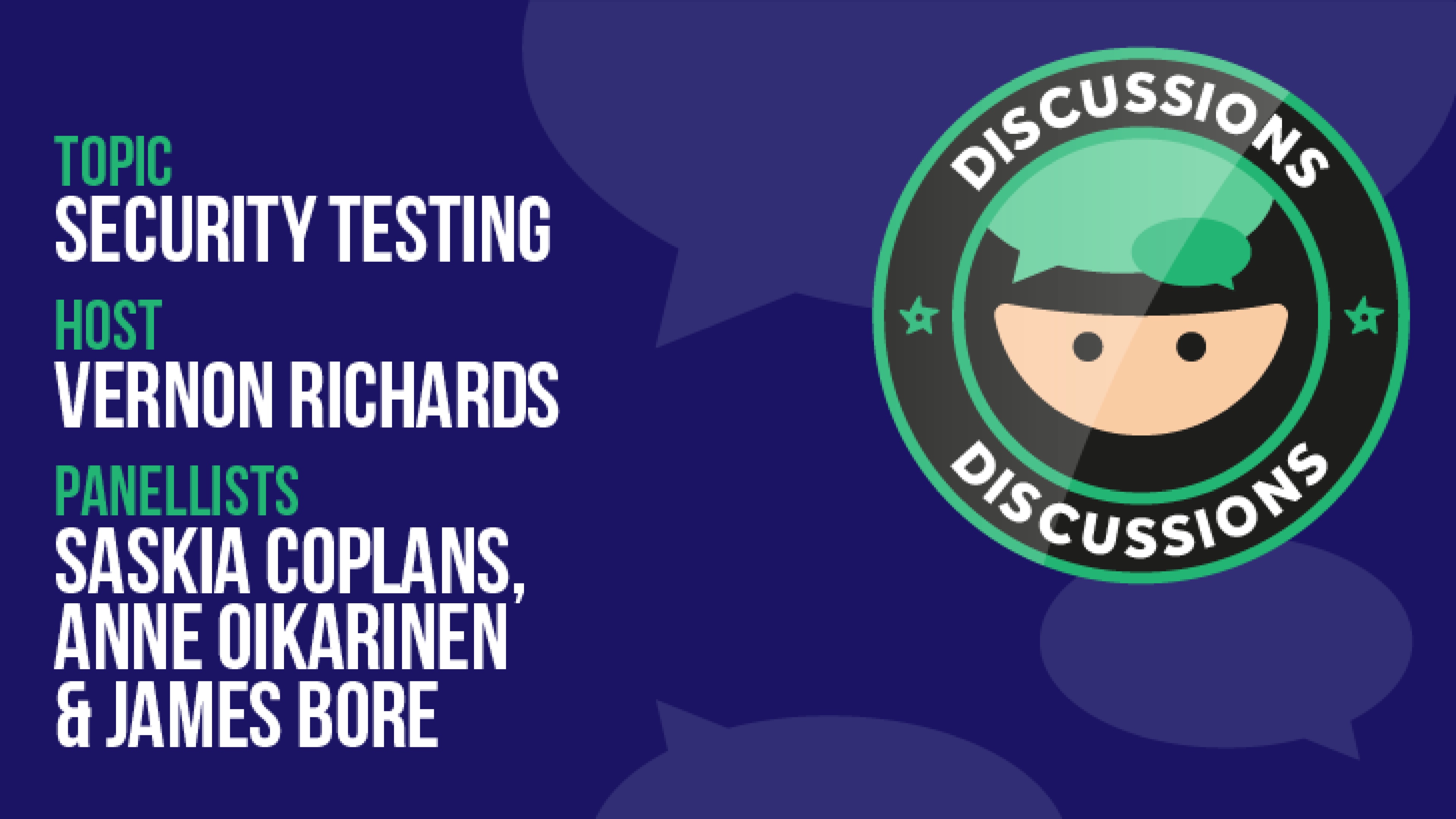 In this discussion, we were joined by three guests who have a great deal of knowledge and experience in Security Testing: Saskia Coplans, Anne Oikarinen & James Bore.
Vernon Richards asked this panel of security experts all your questions. They discussed if there are any qualifications that are worth the cost and how to get started as a security tester. They also share useful tools, if pen testers should be internal or external, the best way to keep up to date with emerging threats and industry leaders you should follow online for useful information. So a wealth of aspects of security testing was covered!
What You'll Learn
Learn more about Security Testing - from useful tools and keeping up with emerging threats through to industry leaders that you should follow.