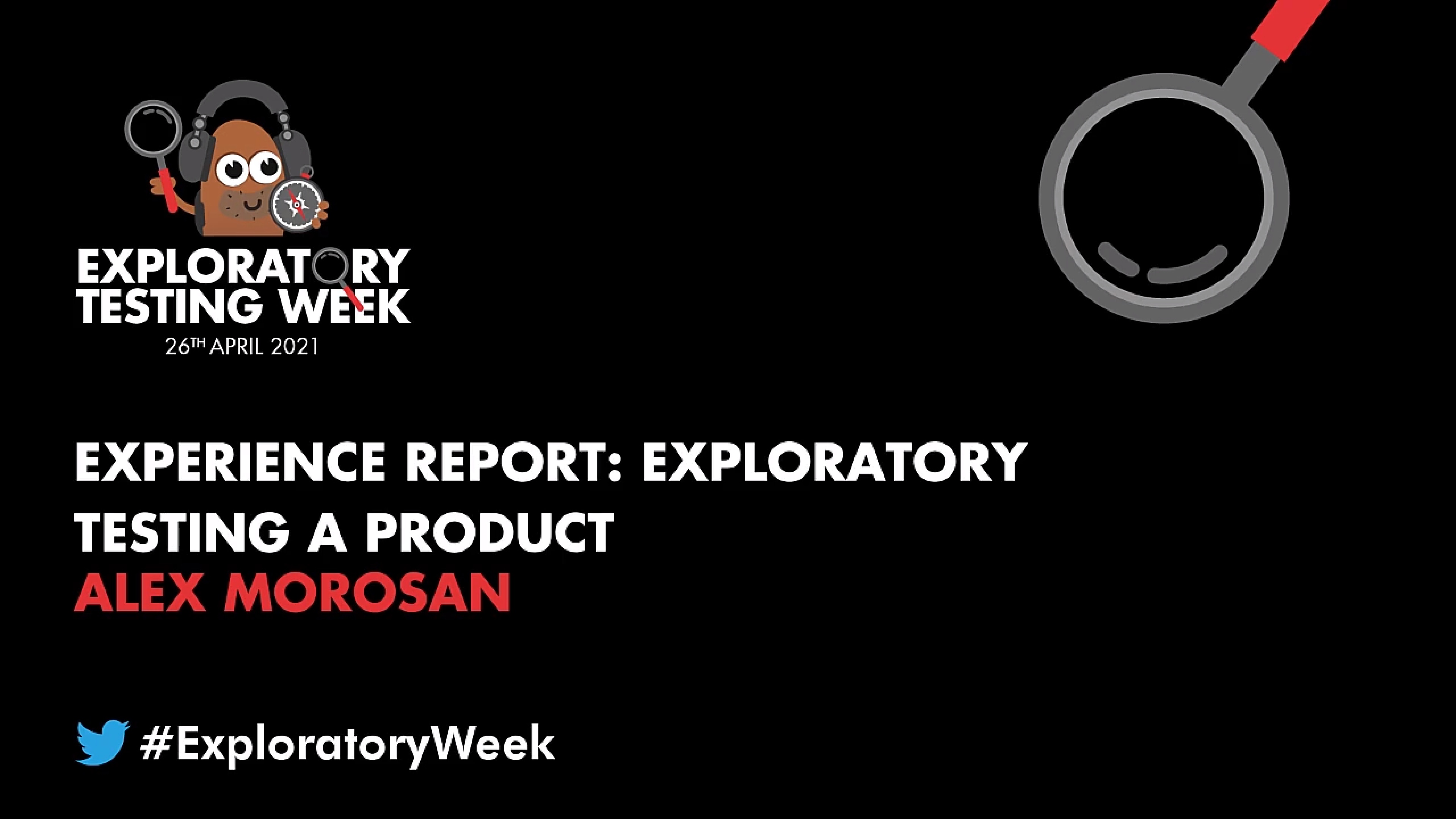 Watch as Alex Morosan walks us through how they took on Challenge 3 of the exploratory week, the Exploratory Testing a Product challenge.
Introduction
Exploratory testing is a fantastic way to get to learn how a product truly works. But it requires practise to develop our exploratory testing skills. In this activity we'll get an opportunity to both practise exploratory testing and identify how we can identify ideas for testing.
Purpose
This activity is designed to get you doing exploratory testing and reflecting on your skills and ability to come up with test ideas.
Activity
For this challenge we would like you to:
Either create an exploratory testing charter, or select one from the previous activity if you carried it out.
Using no testing aids, carry out an exploratory testing session for no longer than 30 minutes
Once you've completed your first testing session. Run a second exploratory testing session, this time google for different testing heuristics and mnemonics to expand your testing. Test for no longer than 30 minutes
Once you've finished your testing. Sit down and compare what testing you did without the use of testing aids, and what testing you did with the use of testing aids. Write down what heuristics and mnemonics you want to keep using in the future.
Some tips:
Pick a note taking approach that works for you. For example mind-mapping, sketch noting or good old pen and paper
If you don't want to do an Experience report. Why not share your testing notes in this Club thread.