Better Conversations at Work: Be Gentle, Be Direct - Jakub Petrykowski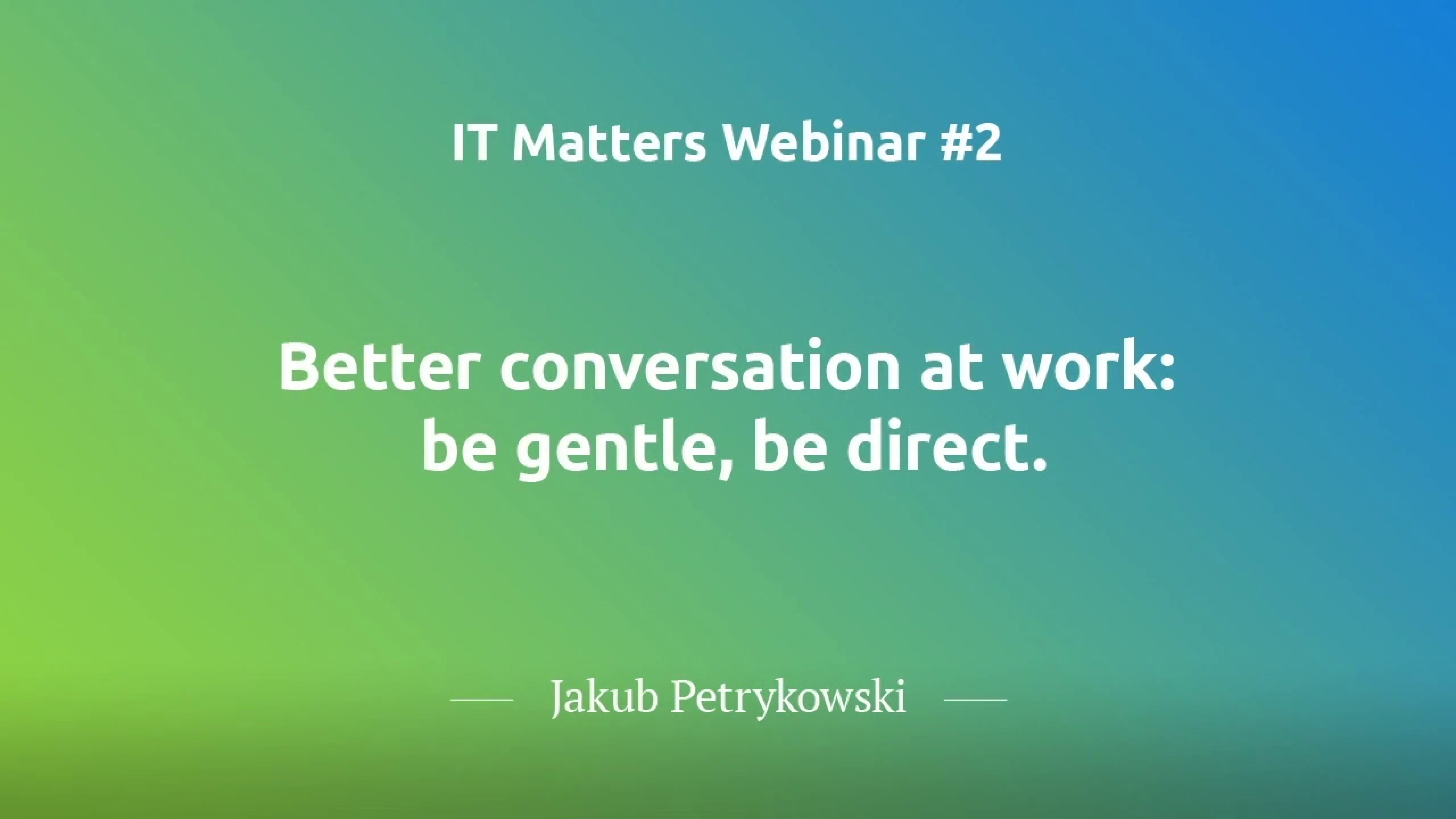 Description:
Everyday work in modern companies is full of unnecessarily stressful conversations. Many of these only become stressful because someone's attitude gets too strong too quickly. This builds distance between managers and their teams and makes people stagnate in their careers (often without them knowing).
In this webinar, Jakub will share a few tips on how to be better at handling tough conversations and still getting our message across. We'll also cover examples of situations where it's the managers who are not involving their teams correctly which leads to prolonged conflict and issues, and how to handle these better.
About Jakub:
Jakub is an IT manager and trainer with a strong technical background. He helps individuals and teams develop their mindset and skills, especially the soft skill part which translates to almost everything we do.
Over the past 15 years, he has worked in many different roles in IT companies in Poland and abroad, including Business Analysis/Consultancy at Objectivity, Product Management at Google Zurich, Head of Growth and Team Coach at DO OK software house.
He focuses on helping others build mastery and healthy business relationships through deliberate practice, coaching and other tools.
You can find out more about Jakub's work by following him on Twitter.