A Tale of Two Tools: Selenium 4 and Appium 2.0 - Manoj Kumar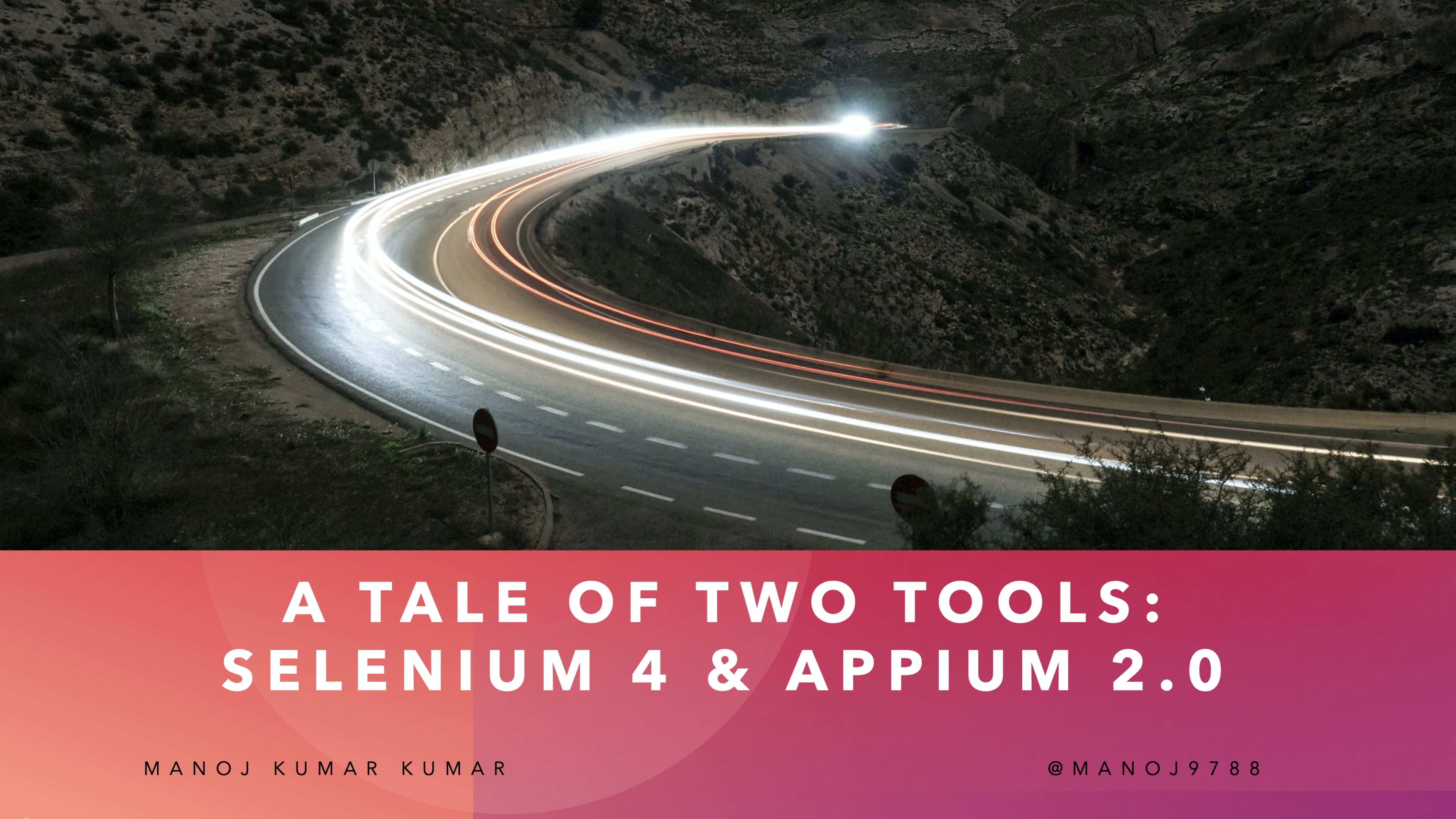 Description:
Two tools that are front-runners in the UI Test Automation space are Selenium and Appium. Both the tools have been defacto choices for automating web and mobile apps for over a decade now. And there are other tools in the same ecosystem for specific requirements that people opt for.. Selenium and Appium have come a long way since the project started. A lot of developments have happened since Selenium 4 was announced during the State of the Union Keynote by Simon Stewart and Manoj Kumar ranging from relative locators to Selenium Grid advancements and WebDriver BiDi too. Similarly, Appium 2.0 with plugin features and the future as Jonathan Lipps shared in his talk. This talk will help you understand some of the new features available in Selenium 4 with demos followed by Appium 2.0 architecture and its future direction.
Manoj is a Principal Consultant at Thoughtworks. He is an open-source enthusiast, a contributor to the Selenium project and a member of the project leadership committee for Selenium. He is also an Appium committer. And have contributed to various libraries and frameworks in the automated testing ecosystem like ngWebDriver, Serenity, and Protractor. He is an avid accessibility practitioner. Manoj loves sharing the knowledge he has blogged at many platforms and a recognized international speaker.