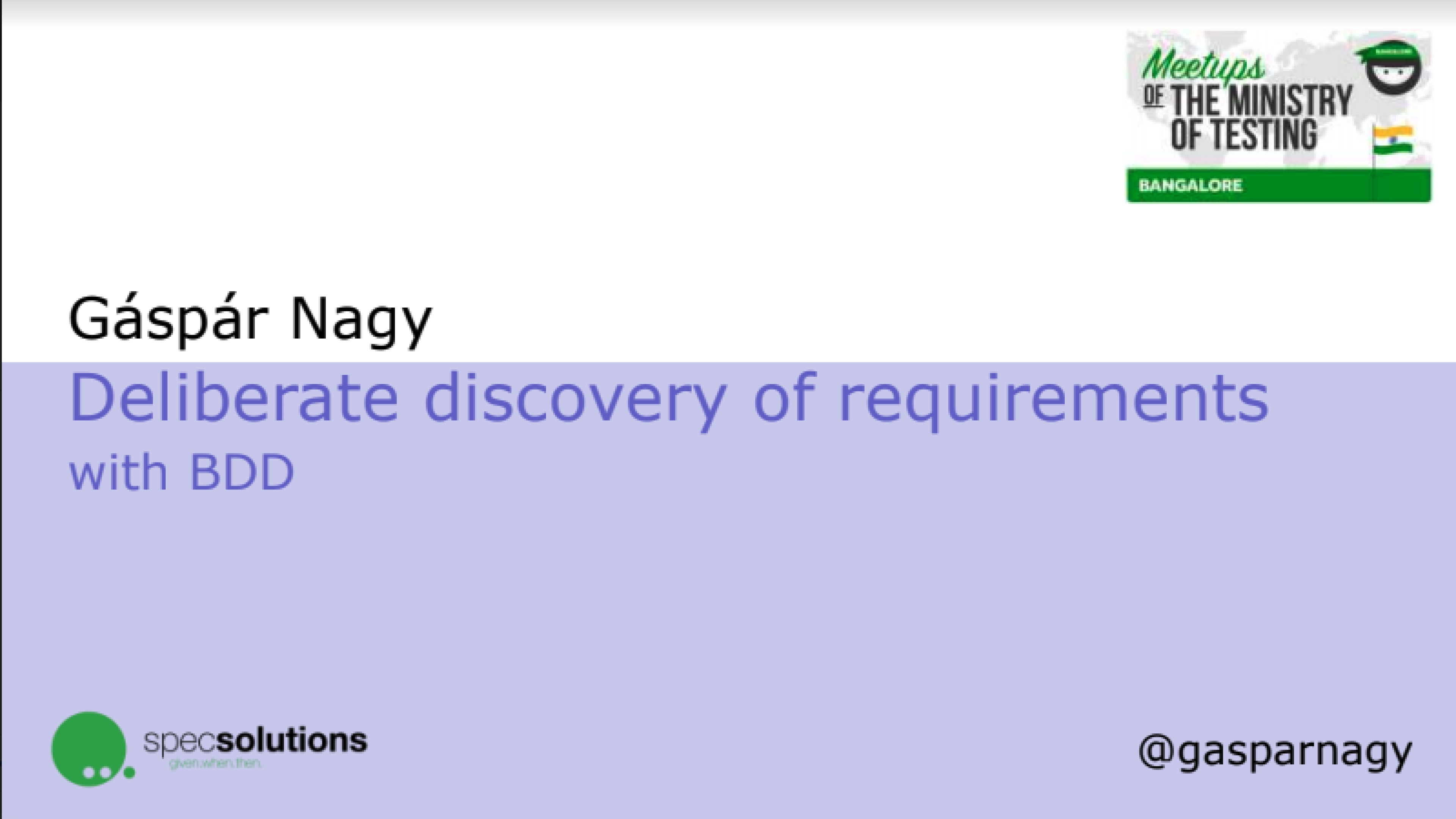 Behavior Driven Development (BDD) is an approach that encourages deliberate discovery: trying to answer those questions that would otherwise pop up during the implementation and getting feedback about the solution even before putting down a single line of code. In this interactive session, you will not only hear about deliberate discovery, specification by example, BDD and example mapping, but you will also perform a live demonstration so you have a chance to even practice it.
BIO:
Gáspár Nagy is the creator and the main contributor of SpecFlow, regular conference speaker, blogger (http://gasparnagy.com), editor of the BDD Addict monthly newsletter (http://bddaddict.com), and co-author of the books "Discovery: Explore behaviour using examples" and "Formulation: Express examples using Given/When/Then" (http://bddbooks.com).
Gáspár is an independent coach, trainer and test automation expert focusing on helping teams implementing BDD and SpecFlow. He has more than 20 years of experience in enterprise software development as he worked as an architect and agile developer coach.
What You'll Learn
Watch this practical presentation to learn more about BDD