Let's talk about ethics and software development - Tobias Geyer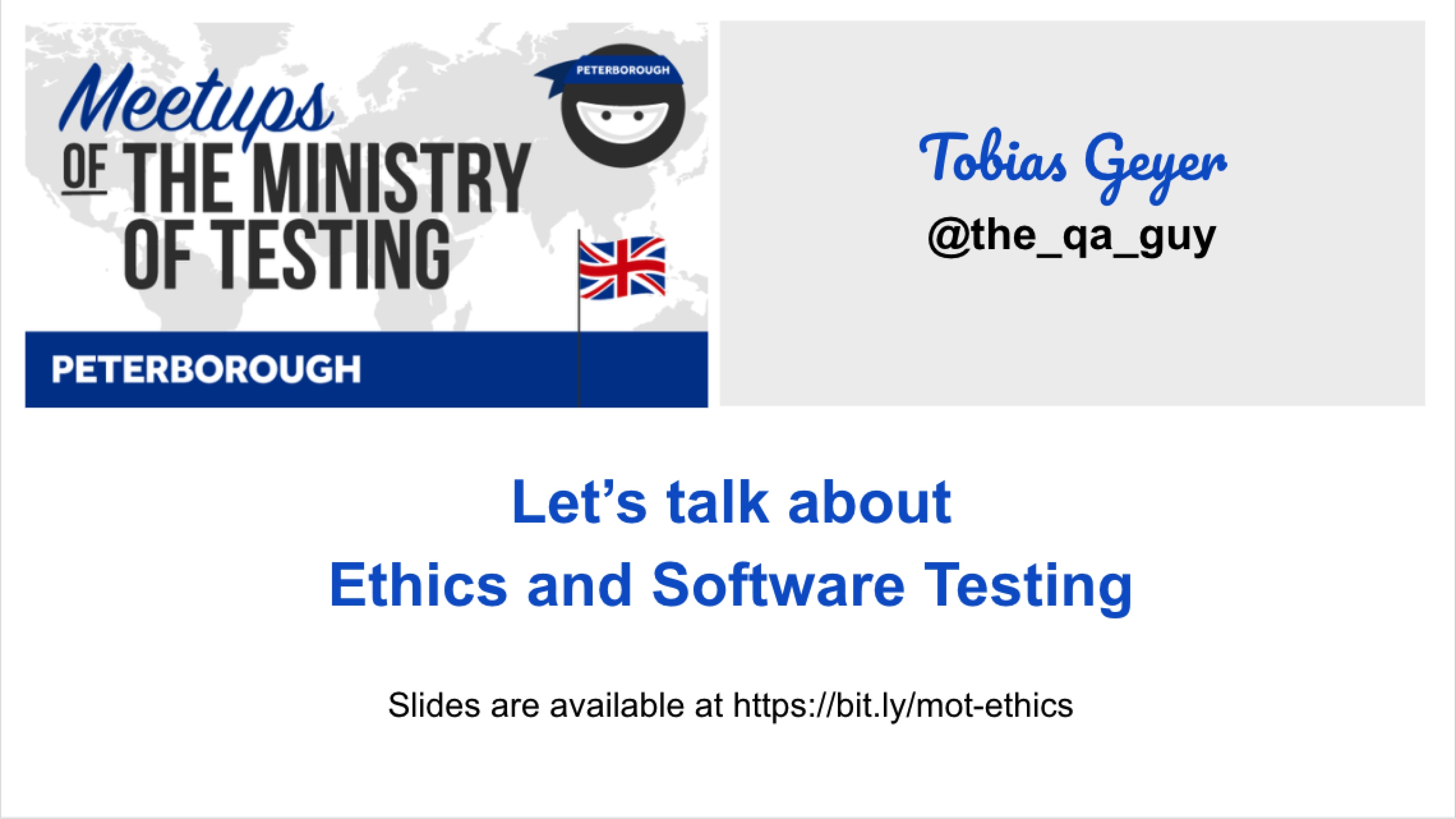 Description:
Testing is a craft that evolves continuously and current trends like IoT, Big Data and autonomous driving bring a new area into focus for testers: The ethical examination of the newly developed features.
Users are being subjected to ethically questionable algorithms already and they will become more present in the future. Some of those questionable algorithms made it into mass media and harmed the reputation of companies - something which could have been prevented beforehand. As with most new areas in which testers can work in ethics seems hard to get a grip on. How can ethical implications be tested for? Which guidelines exist already and what do they contain? Does this affect my current software under test or can ethics be ignored? This talk connects real examples of ethically questionable features with existing codes of ethics. It explains why testers are good ethics advocates and offer tools to discuss ethics in a professional context.