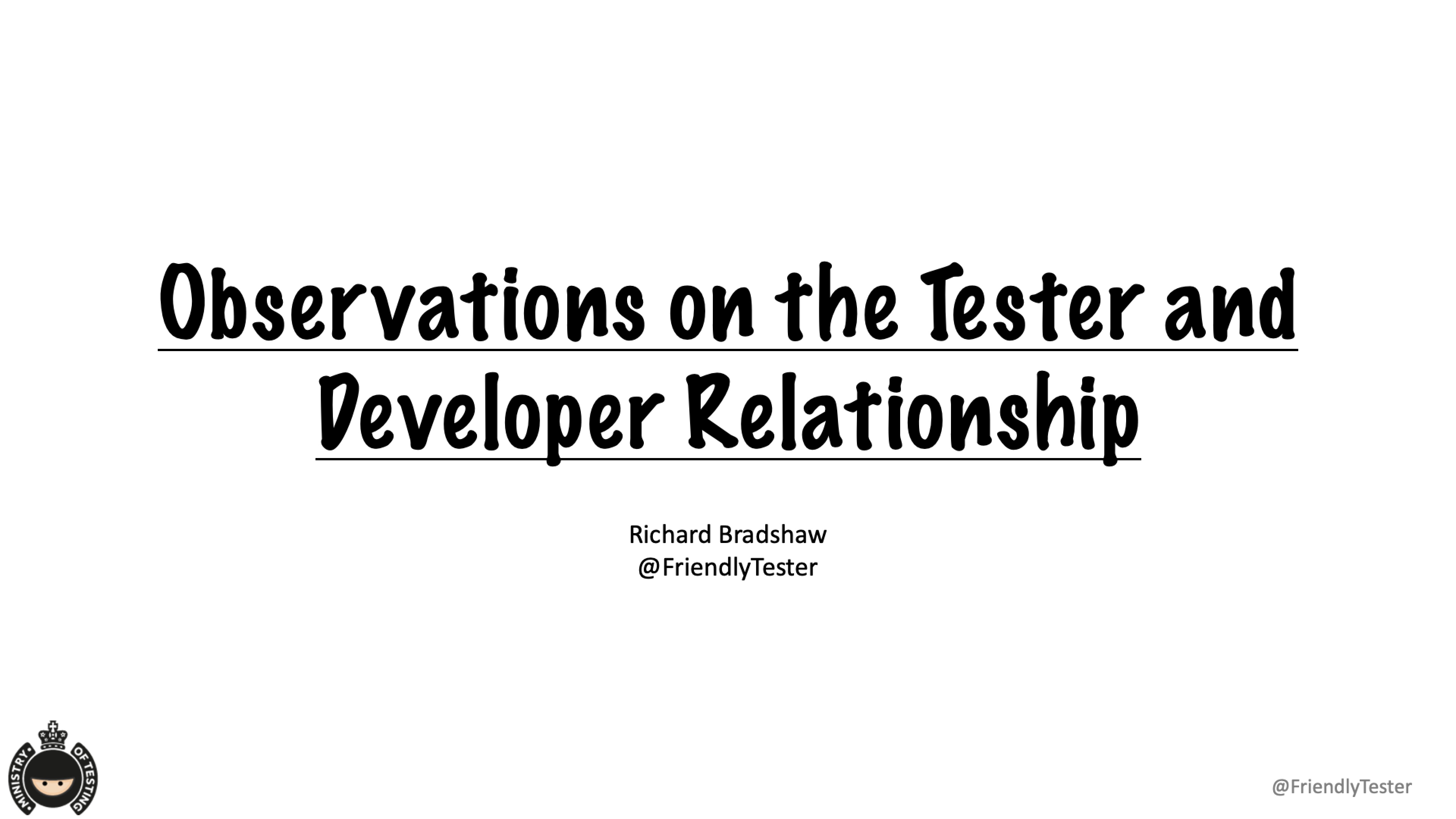 Developers and Testers. Friends or foes? The same but with different job titles? One better than the other? Equal? I'm not going to answer any of those questions. Instead, I'm going to share some common observations I've made throughout my career about this fantastic pairing. These observations will be delivered in a light-hearted manner but contain real observations and how to combat them or maximise them!
Recognise some of Richard's observations in your own behaviour
Identify good things about your relationships with testers/developers
Explain why a developers/testers words may be impacting you
Review some of your own behaviours when interacting with developers/testers
About Richard
https://thefriendlytester.co.uk/about/
Richard is the BossBoss of Ministry of Testing, you can often find him tweeting about all things test @FriendlyTester and even sometimes demonstrating how not to wrap Siu Mai dumplings.
During lockdown, Richard can be found online answering some of your tough questions at on his YouTube channel.
What You'll Learn
Understand some of your own behaviours when interacting with developers/testers