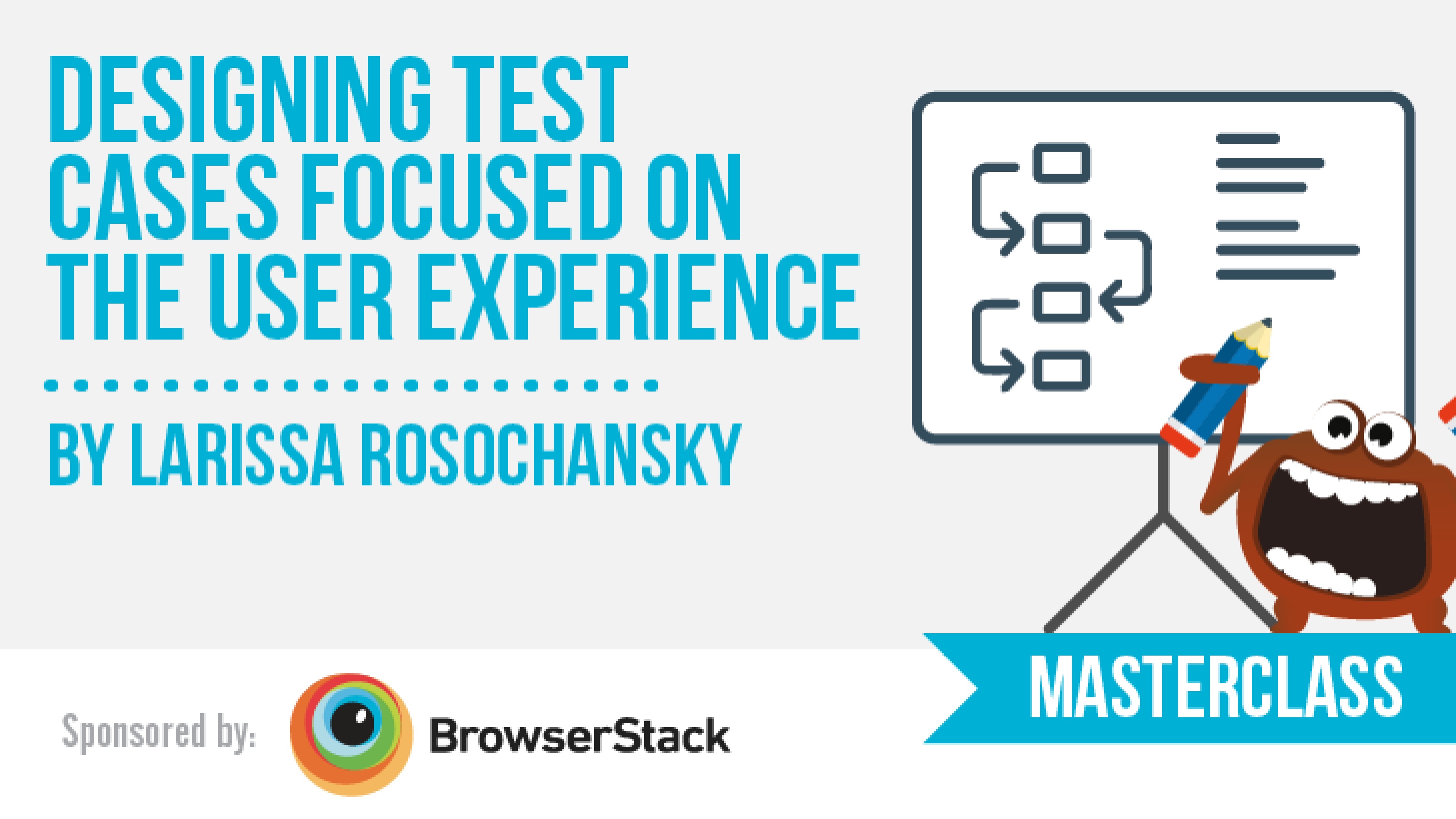 This Masterclass was kindly sponsored by BrowserStack. BrowserStack is the world's leading software testing platform powering over 2 billion tests every year across 15 global data centers. We help Microsoft, Twitter, Barclays, Expedia and over 50,000 teams deliver quality software at speed by moving testing to our Cloud. Our platform provides instant access to 2,000+ real mobile devices and browsers on a highly reliable cloud infrastructure that effortlessly scales as testing needs grow. With BrowserStack, Dev and QA teams can move fast while delivering an amazing experience for every customer. Try for free.
Creating good test cases can be described as an art. How can we ensure that we are focusing on the user and bringing the highest possible value added?
In this masterclass, Larissa will guide you in describing "Design Thinking" and how it can relate to Testing. She will also show you how to better frame the business drivers, select the persona (user) and the most important exercises from a wide range of possibilities.
After this introduction, Larissa will explain how to apply the exercises, create the agenda for a Design Thinking workshop, select the team to ensure you have a diverse and multidisciplinary group and how to document the results. After the talk, you will have the knowledge and be empowered to conduct a "Design Thinking" workshop and to provide greater value and a user-centered outcome for the test cases.
Key Takeaways
Create and select personas
Create journeys to design test case
Steps to conduct a Design Thinking Workshop
What You'll Learn
After the talk you will have the knowledge and be empowered to conduct a "Design Thinking" workshop and to provide greater value and a user-centered outcome for user journeys/test cases