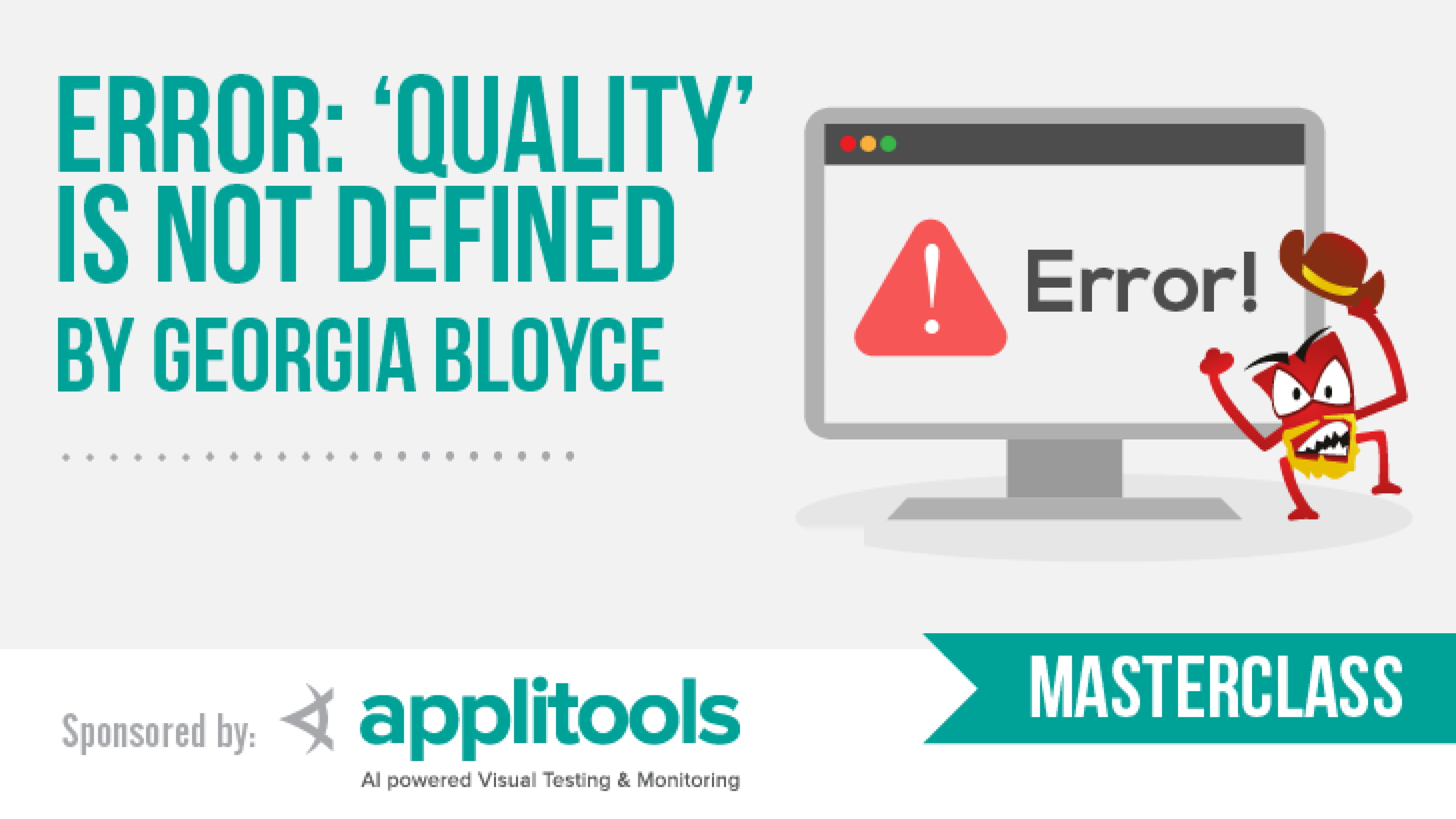 Join Georgia as they take us on their quality journey. They'll share how they got their company talking about quality and agreed on a definition. Then they were able to agree on concrete measures for quality and implemented them to get team buy-in.
This webinar was kindly sponsored by Applitools!
Last summer, I became test owner of one of my company's major products. It quickly became clear to me that we didn't understand the product's current or desired quality; in fact, there wasn't even a clear understanding of what "quality" was! This was causing a severe case of bug ping-pong, disgruntled engineers who worried we weren't fixing problem areas, and time wasted perfecting things that didn't need to be perfect. Without resolving this, I knew I could not be successful in my new role.
So, my journey began: I needed to characterise what quality meant for our product and communicate the difference between where it was and where we wanted it to be. Ultimately, I needed the team to align on what quality meant for us.
In this masterclass, I will share the challenges and successes of this journey. I will cover how:
I started a productive conversation about quality (with the right people!).
We reached an agreed definition of quality, despite its ambiguity.
We defined concrete measures for quality and implemented these to get team buy-in.
I aim to inspire testers to think about whether their teams really understand what quality means for their products, and to share ideas for how they can improve this.
What You'll Learn
Knowing how to use your influence as a tester to start <em>the quality conversation</em> with the right people
Armed with ideas for how to create a quality definition for your team.
Equipped to introduce quality measurements in a way that avoids promoting gamification and focuses on what really matters.