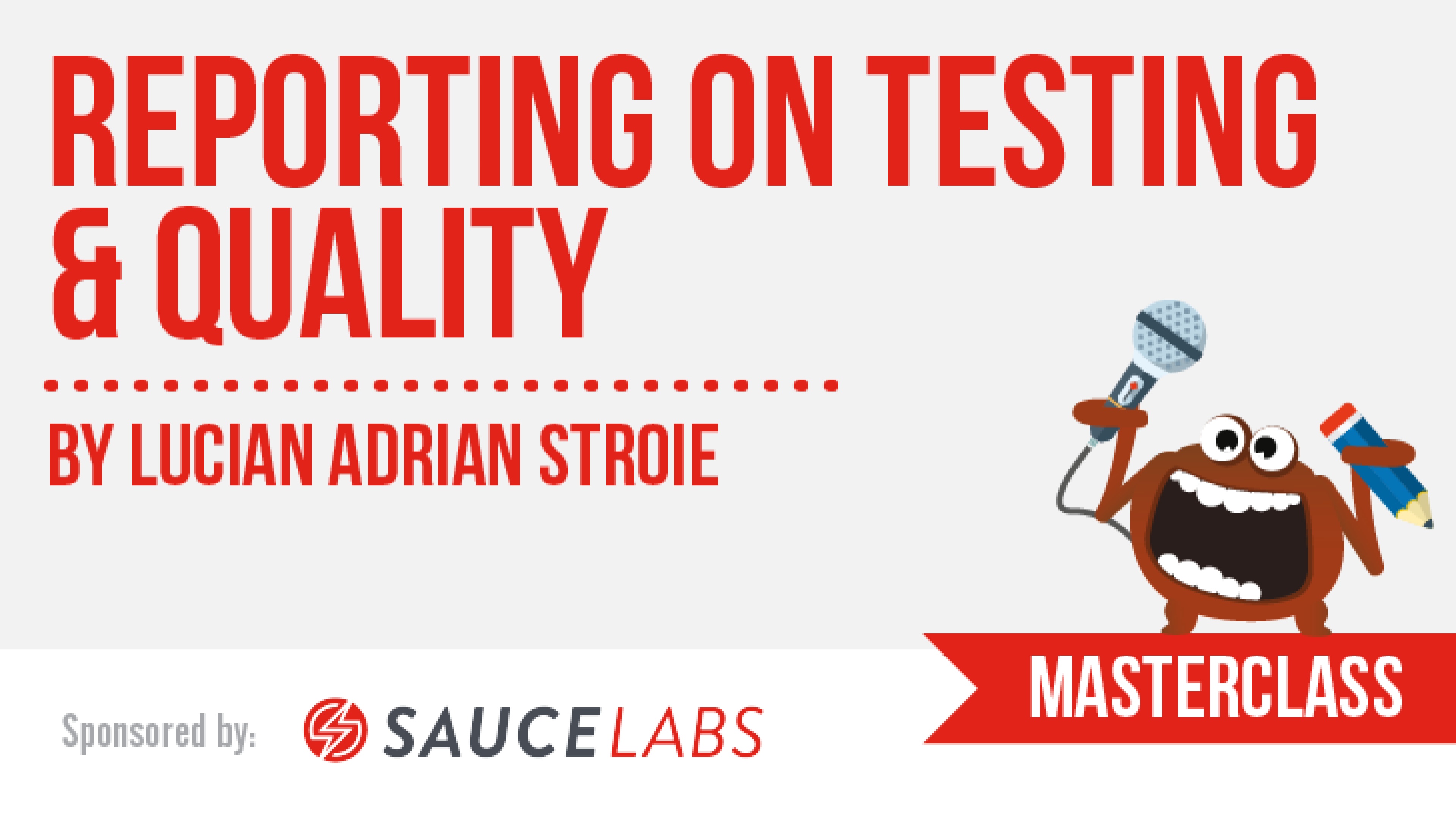 This Masterclass was kindly sponsored by Sauce Labs. Great news: Dave Haeffner's Selenium Guidebook, a step-by-step guide on how to use Selenium successfully, is now available to anyone who signs up for a free trial of the Sauce Labs Continuous Testing Cloud! Dave's Selenium guidance combined with the Sauce Labs platform offers a powerful combination of comprehensive testing coverage and proven real-world advice—an unbeatable formula that will help testing newbies and veterans alike. Sign up for your free Sauce Labs trial today to get started.
If you like your work, chances are that you also take pride and want to have the results of your work is known and appreciated. When testing software many times the result of our work is little more than a report.
This is why we as testers are often in the position of investing a lot in our work just to have most of the credit blown away by poor reporting. So, what can we do to present our work, our results and even our insights in a way that makes justice to all the work and dedication invested?
In this Masterclass, Lucian will explore several aspects and techniques for making reporting on testing and quality, in general, more impactful.
Key takeaways:
You will learn how to model your stakeholders and their expectations
You will learn several options to build, structure and deliver your report
You will learn how to make your reporting work easier and more impactful
What You'll Learn
Learn how to gather, build and deliver impactful reports