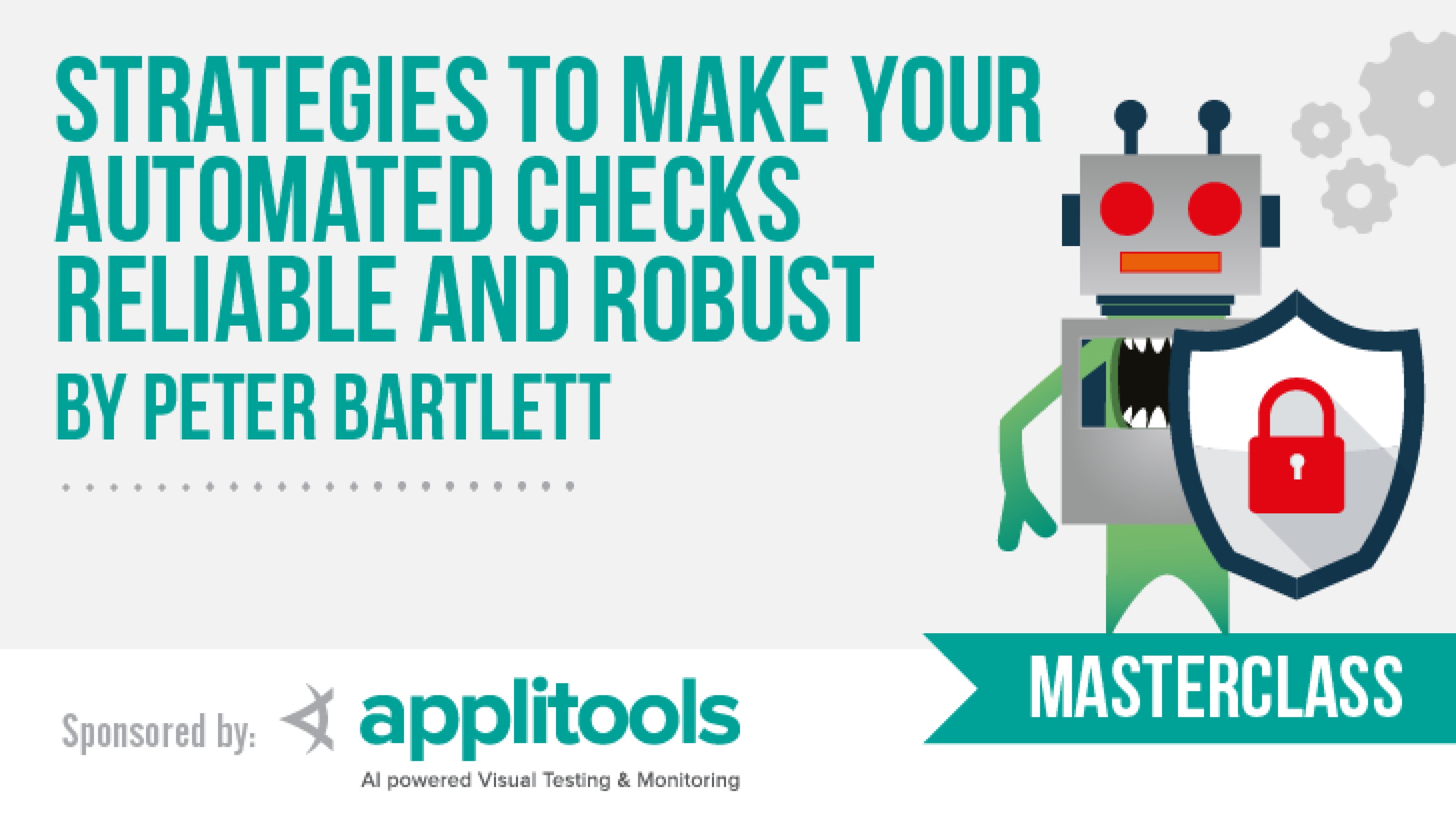 This Masterclass is kindly sponsored by Applitools. Applitools is on a mission to help test automation, DevOps, and software engineering teams release apps that are visually perfect -- by providing the only commercial-grade solution that validates the user interface of any app in a fully automated manner. Find out more about Applitools.
Learn how to write automated checks in a way that is fast, reliable, maintainable and becomes a crucial part of your continuous delivery pipeline.
The advantages of automated checks are well known, they save testers working through mundane, manual test cases over and over again to check for regressions. Unfortunately, their disadvantages are also well known, being prone to unreliable results and a high cost of maintainability. Peter will show you how to overcome the pains associated with writing and running automated checks and turn them into an integral part of your continuous delivery pipeline.
Peter shares his experience in writing an automated checking framework using Selenium. He'll describe how a deployment pipeline that utilises this automated checking framework can give important information on releasability. Peter will demonstrate how to structure your code with re-usable and flexible components, making it less prone to flaky results, easier to update and easier to understand. He will also reflect on problems faced during his 9 years of writing automation code and how he overcame these issues.
Learn how to target and integrate your automated checks to be a beneficial slice of your continuous delivery pipeline.
Discover how to boost the reliability, maintainability and usefulness of your automated checks by following a simple set of guidelines.
Be equipped to improve your existing automated checking framework, or start a new framework on the right track.
Avoid the common problems that can plague your automated tests by benefiting from my personal experiences.