Ask Me Anything - Vernon Richards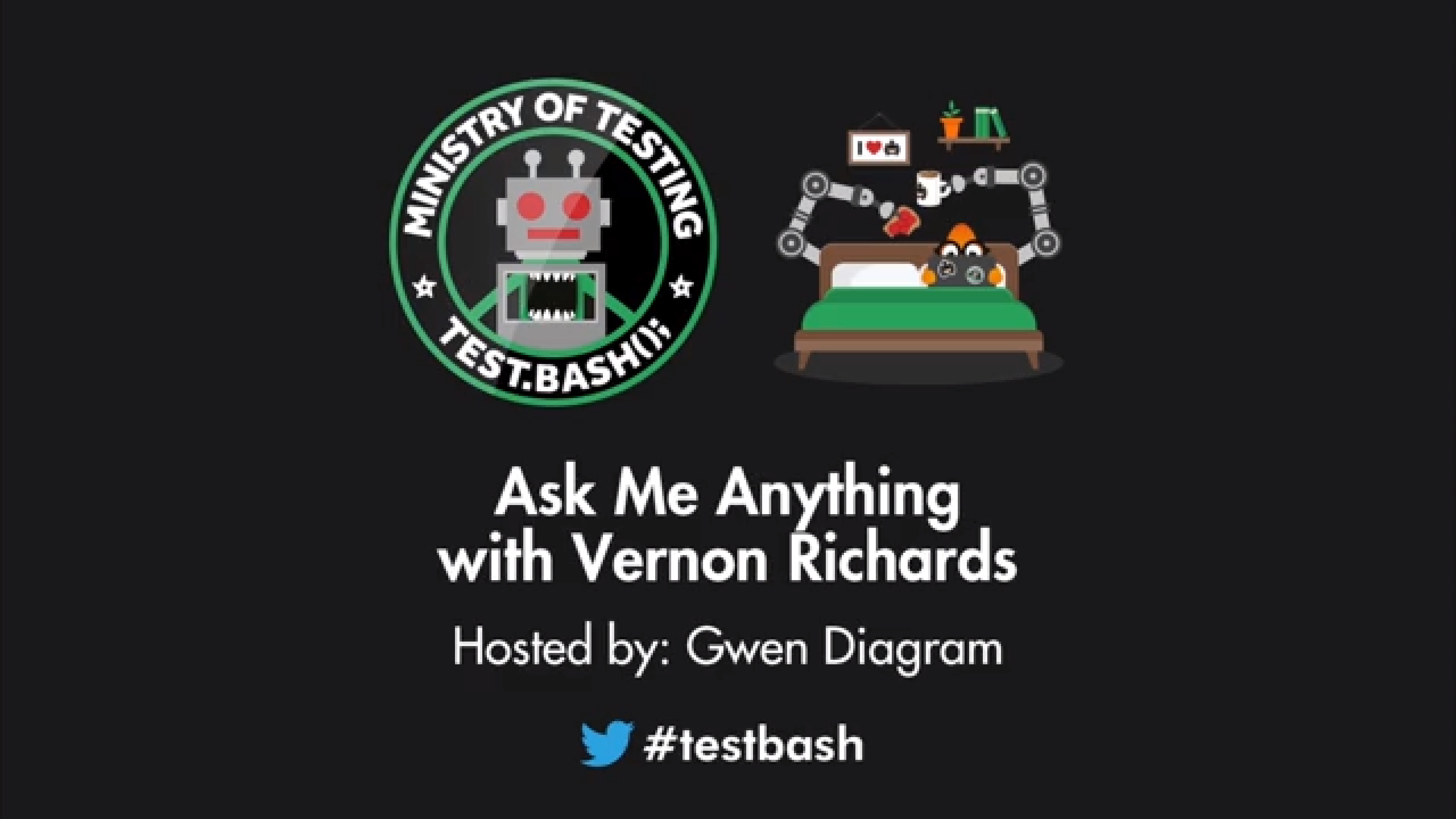 Description:
In this Ask Me Anything, Gwen Diagram is joined by Vernon Richards. Vernon is a Test Consultant, who has never really been bitten by the automation/coding bug.
However, he has a wealth of experience in testing and automation, so, a great opportunity to ask someone questions about automation who don't write it themselves.