A Spectrum of Difference: Creating EPIC Software Testers - Paul Seaman & Lee Hawkins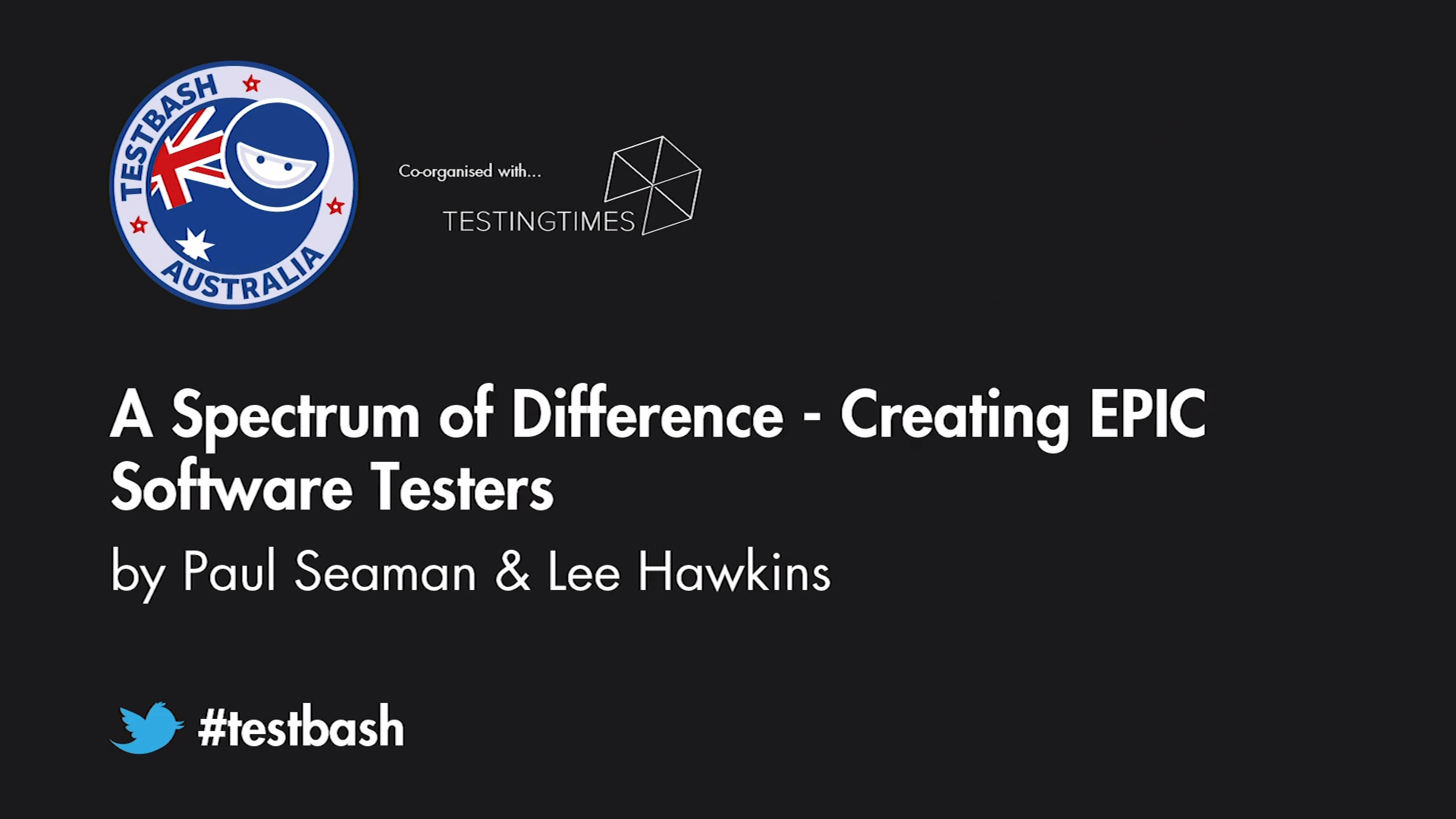 Description:
We have been lucky enough to work with a not-for-profit organization called EPIC Recruit Assist to offer software testing training to a group of young adults on the autism spectrum, through a new initiative known as the "EPIC TestAbility Academy".
In this talk, we will describe:
What is the autism spectrum and why it aligns with software testing
How this relationship came about
Why it is important to seek opportunities that drive diversity
Key relationships, shared goals and building the vision
The importance of communication
Building a balanced programme
Preparation that was required to get the programme off the ground
Lessons learned in finding participants
Lessons learned delivering the training
The outcomes for the candidates on completion of the programme.
Takeaways:
What autism is and how those with autism can be particularly suited to IT work.
Why you should think about reaching out and helping to grow the IT community.
An insight into how you can go about getting a program up and running and the problems you might encounter.