A Tester's Guide to Changing Hearts and Minds - Michele Playfair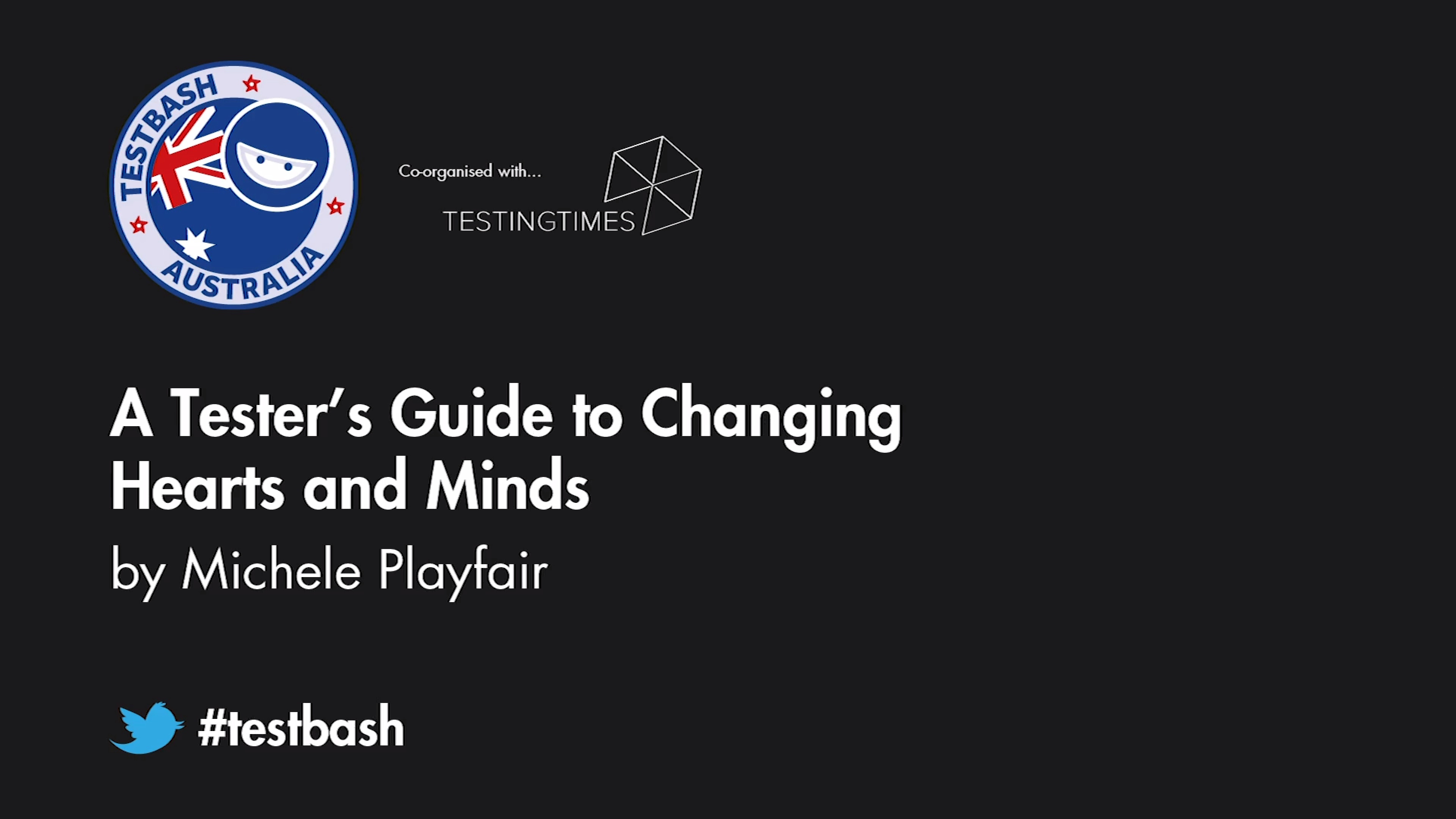 Description:
Testing is changing, and you've changed along with it. You've learned new skills, you've shifted left, you're keen to collaborate, you're prepared to pair. But those around you don't seem to have adjusted to the idea of this brave new world. You have things to say but it seems nobody wants to listen. Now what?!
Over the past few years working closely with software testers, I have observed that many of them have great skills and knowledge, yet the rest of their Agile team don't take advantage of this. The outcome is the same old-school pattern where the tester is only expected (allowed?) to perform a limited set of tasks.
In this session I will outline ways a tester can be a change agent for their team - even when they may feel shy, introverted or lacking in the power to do so.
Takeaways: You will leave with strategies you can use to
build credibility and trust;
identify allies; and
share your knowledge
in order to position yourself as an essential "go-to" member of your Agile team.