Test Representatives: An Alternative Approach to Test Practice Management - Georgia de Pont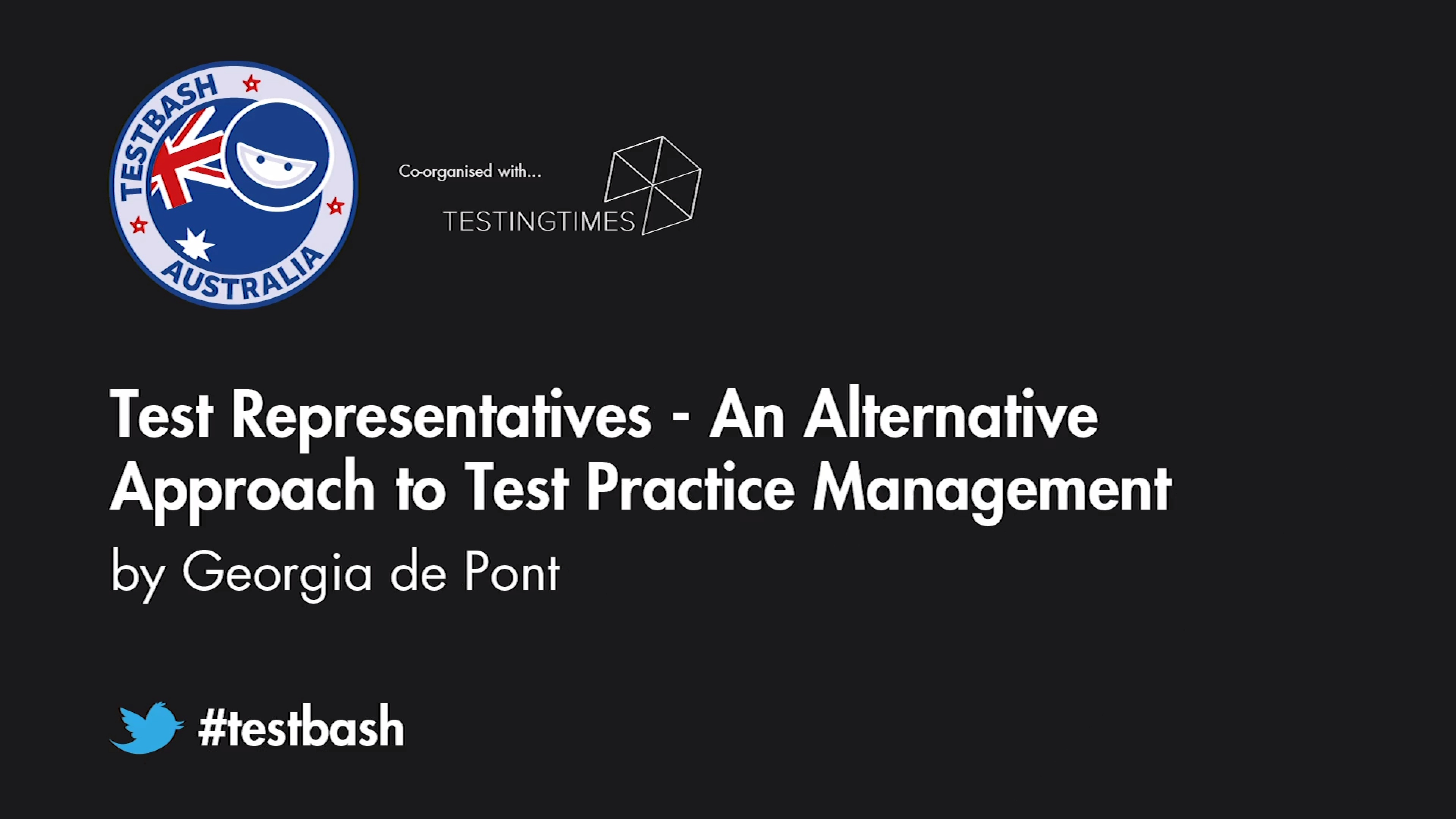 Description:
Test management in an Agile organisation with embedded testers can be a challenge that many companies respond to differently. Georgia de Pont shares how the test practice at Tyro Payments is experimenting with a grass-roots management style - in the absence of a test manager or test leads - to spearhead improvement initiatives within the test practice. She outlines how the Test Practice Representative Group experiment started and how the group works as a team. Georgia then discusses some of the initiatives that the group has implemented, and issues addressed, at Tyro Payments. These include improving the recruitment process for test engineers; performance criteria for test engineers, and providing clarity to the rest of Tyro engineering about the role of an embedded tester in the delivery team - including some of the things the Test Practice Representative Group got wrong in the process. Throughout, Georgia discusses the improvements the group has made to work more effectively, the positive impact on the test practice this experiment has had, and provides insights that would help testers in other Agile organisations implement a similar representative group.
Takeaways:
An alternative to matrix management for testers in agile organisations - one that can provide stretch goals for test engineers in a flat hierarchy.
Information about how this could be implemented in similar test practices in their organisation, and the types of initiatives that could be owned by such a group.
An approach that has proven effective at creating an engaging community of practice in an engineering organisation organised according to the Spotify model.