Navigating Without a Map: A Software Tester's Journey in VR Hardware Development - Nick Pass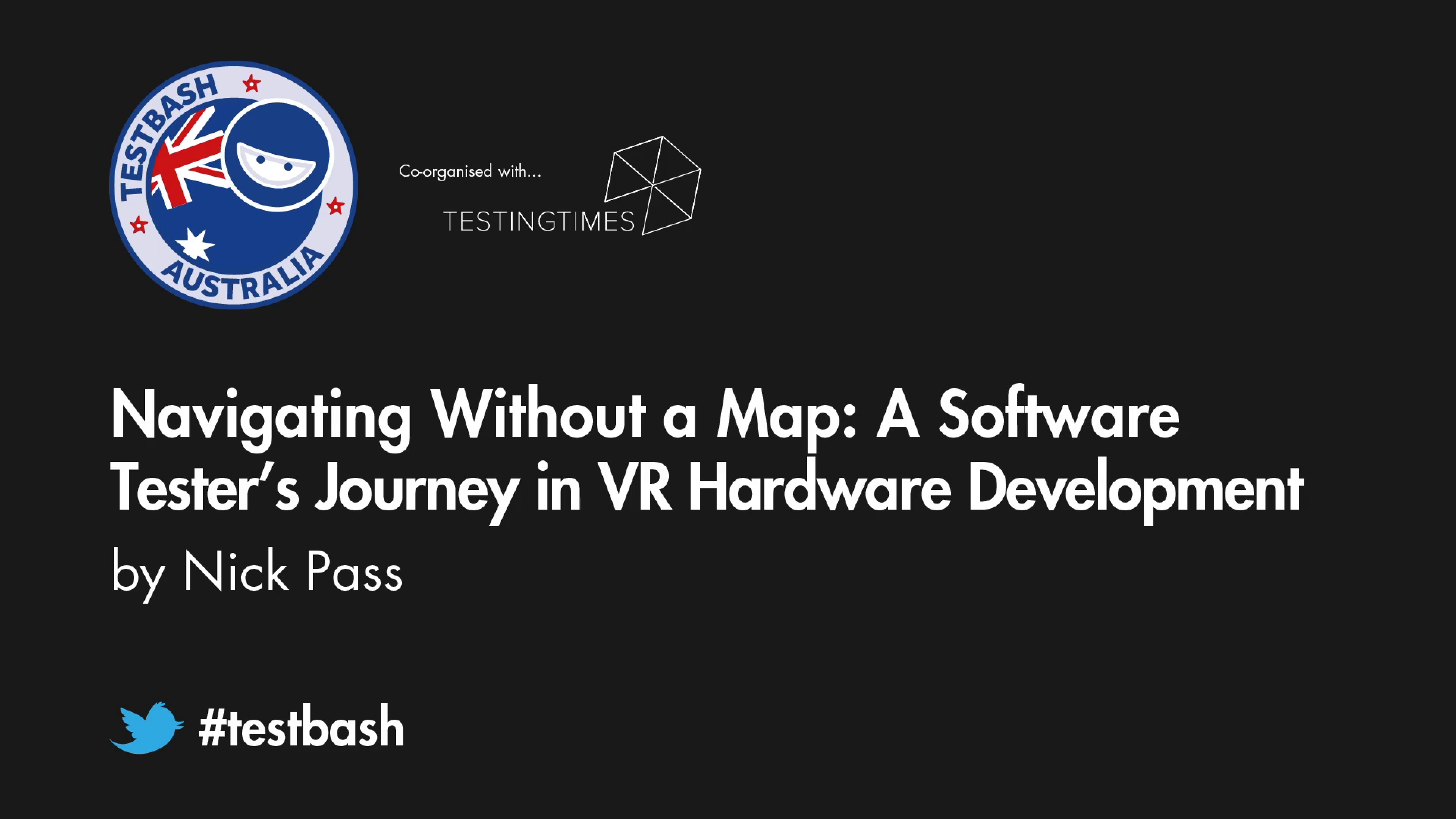 Description:
These days, by far the most common testing we hear about tends to be for web or mobile applications. Automation frameworks are plentiful and there are blogs on just about every topic you could hope to find. What happens when you take software tester with a background in enterprise software development and throw them into the world of hardware product development?
Virtual reality remains quite a niche market, limited for the most part to enthusiasts and high-tech enterprises. As such, there are few voices speaking on what it's like as a tester in this market. In this presentation come with me on my journey moving from testing enterprise software to being part of a team developing VR hardware. 

How do you test in a domain where available information and tooling is harder to find or non-existent? 

What challenges are there in testing VR and what similarities are there to application testing?
Takeaways
Learn how past experiences can be adapted to a new context
An understanding of how VR differs from other software testing and an insight into some of the unique challenges presented in testing VR hardware
Practical advice on staying afloat when you're thrown in the deep end