The Testing Game - Mike Talks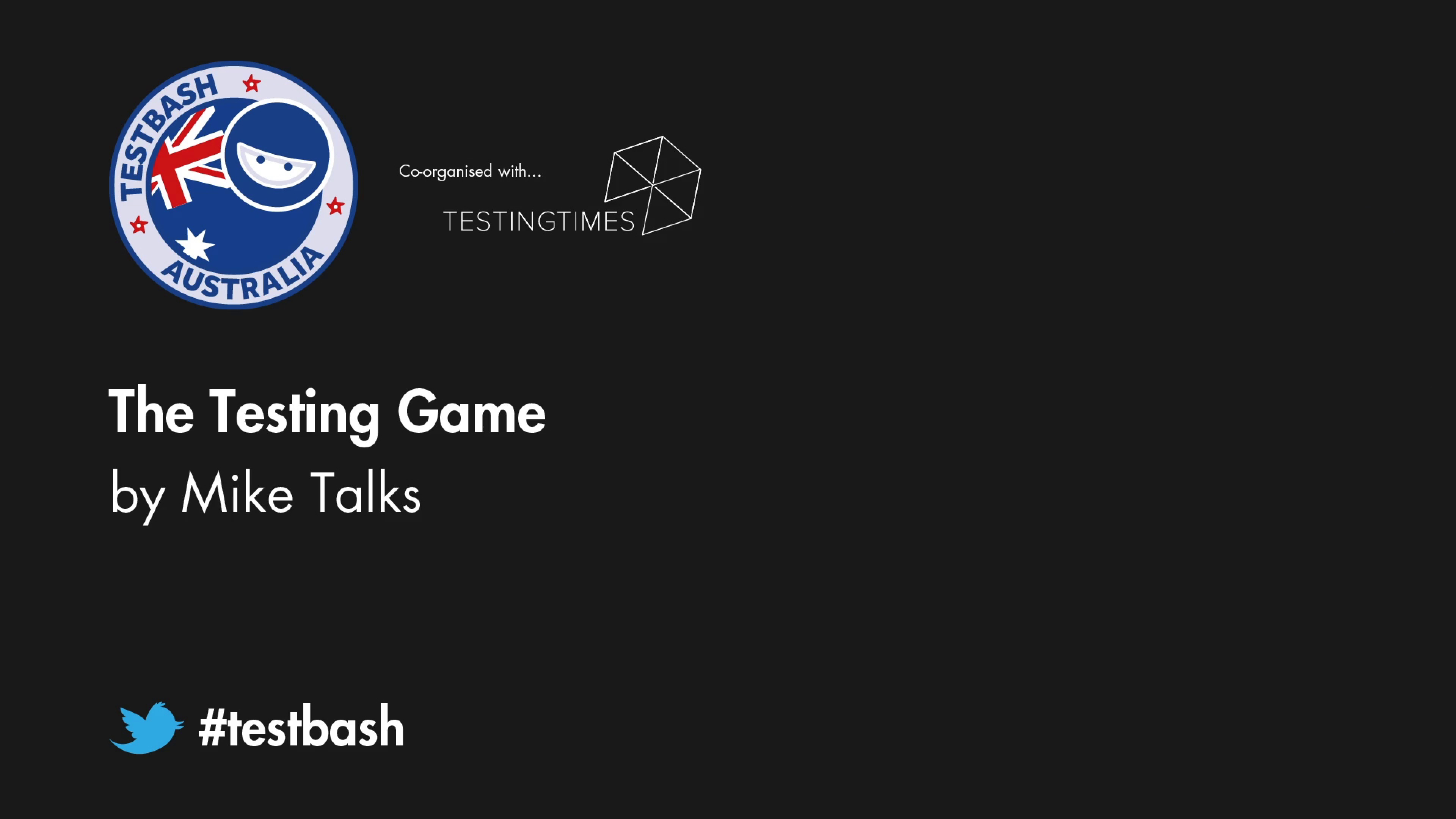 Description:
The application is really very simple, it's a retro guessing game. The computer simulates rolling two dice and adding them together. You guess a number - and it will tell you if you're too high, too low or correct".
Simple right? So what could go wrong?
Using an online website, the audience will attempt to test from their seats a number of builds. Will they find the bugs?
This is a fun workshop Mike Talks has run as part of the Wellington Summer of Test workshop on testing as well as at Datacom Test Camps. He will be accompanied on stage with his brother Simon for the first time ever!
This session has helped people think about patterns they use in testing, how they observe and most importantly how the verbalise when they encounter an issue. But also what we as testers need to champion for.
Takeaways
Patterns used in testing
How you observe (and the importance of notes to support you)
How you verbalize your observation so that others know there's an issue
Asking for items which will support you