Visual Testing: More than Just a Pretty Face - Angie Jones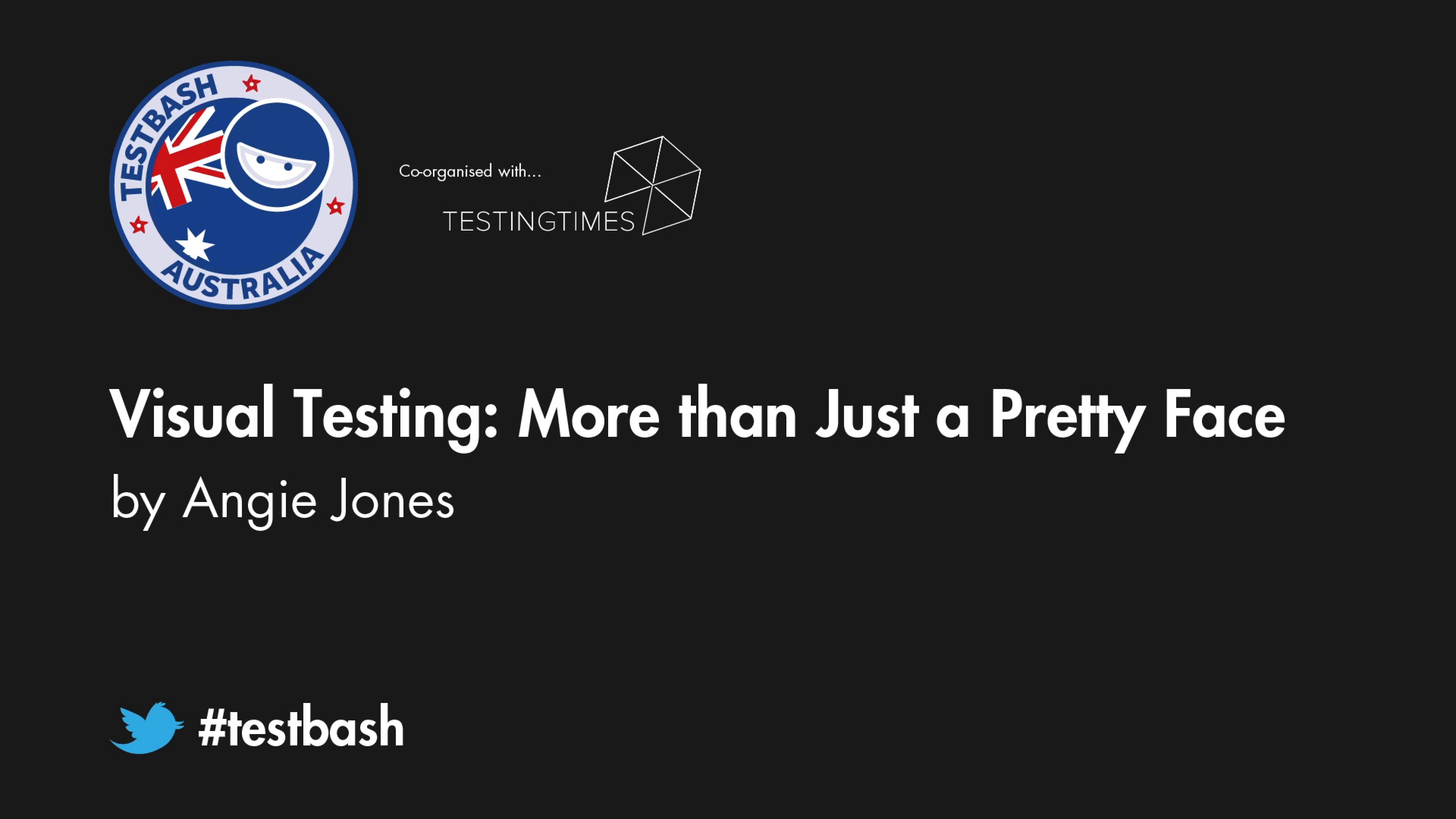 Description:
Adding visual validation to existing automation frameworks is known to catch cosmetic bugs due to alignment or disappearing elements. Many use it to make sure their applications are as beautiful as they intend them to be. While this is certainly a beneficial usage of visual testing, it's only scratching the surface.
As toolsmiths, let's explore how else we might be able to use visual testing tools to meet our regression testing needs.
In this talk, Angie will share three unexpected benefits of visual test automation:
The removal of boilerplate code and subpar assertions
The ability to perform localization regression testing more effectively
The ability to execute cross-platform testing faster and more reliably