Testing So You Can Move On - Nicola Owen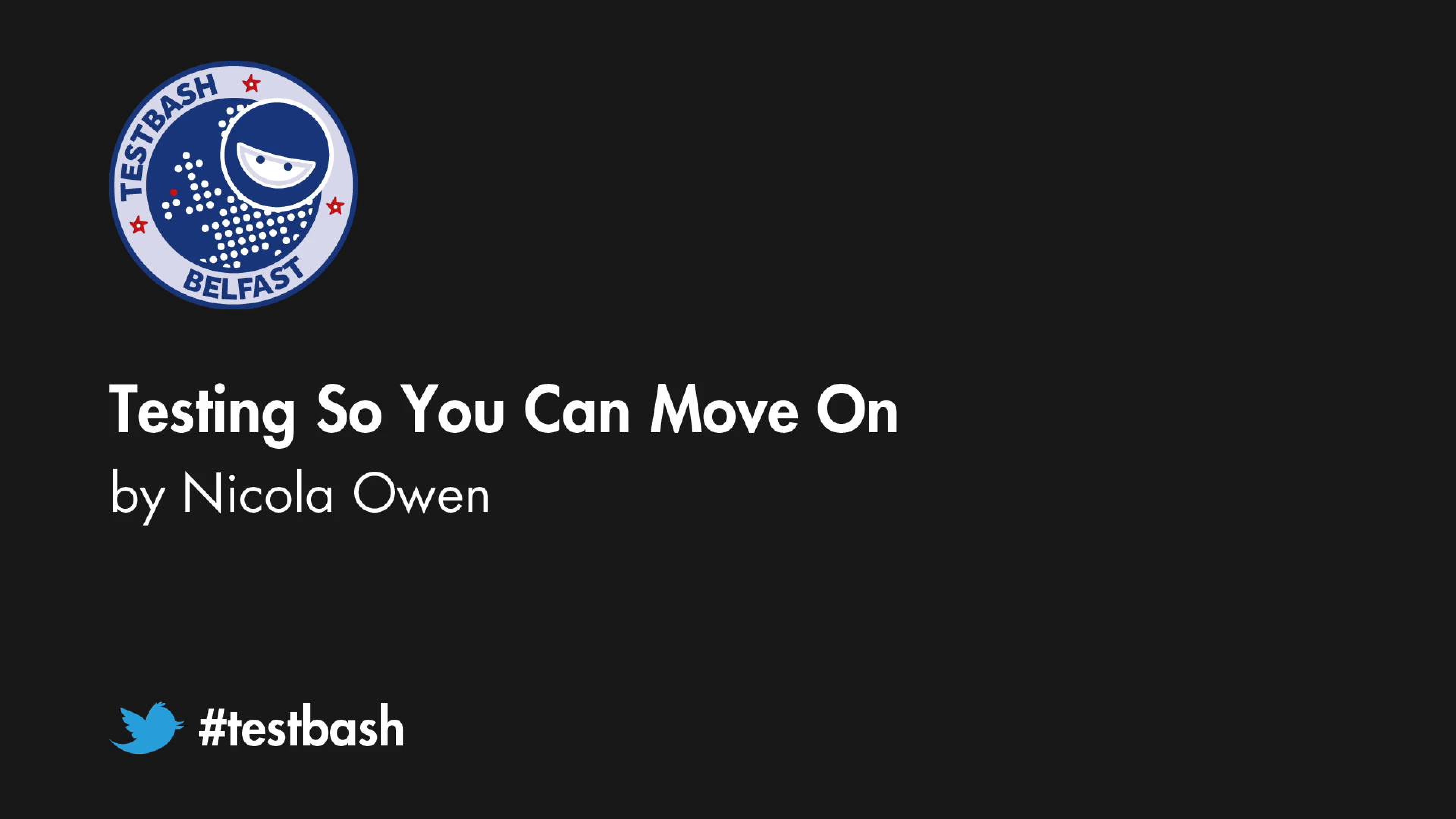 Description:
Working as a Test Consultant makes me think more about the testing process than the results itself. My job is to do my job (test) and then leave the client in a better position, whether that be a new testing process is formed, automation tests have been set up or they just have a better idea of what testing is capable of. Put simply, when I test - I test with a timeframe in mind. It might be 6-9 months from now (with the possibility of extension), or it might be just 1-2 months.
In my talk, I'd like to share my experiences on being a test consultant with a focus on leaving projects and setting things up so that when I leave, they still get to reap some of the benefits. I'll focus specifically on two recent projects (with varying lengths), and how I tackled the issue differently of making sure the project is in a good place when I leave. Testing so you can move on, focusses not just on the testing process itself but constantly making sure you're recording enough information of what you're doing and how you're doing it so that someone else can continue where you left off.
Join the discussion about TestBash Belfast over at The Club