Rediscovering Test Strategy - Mike Talks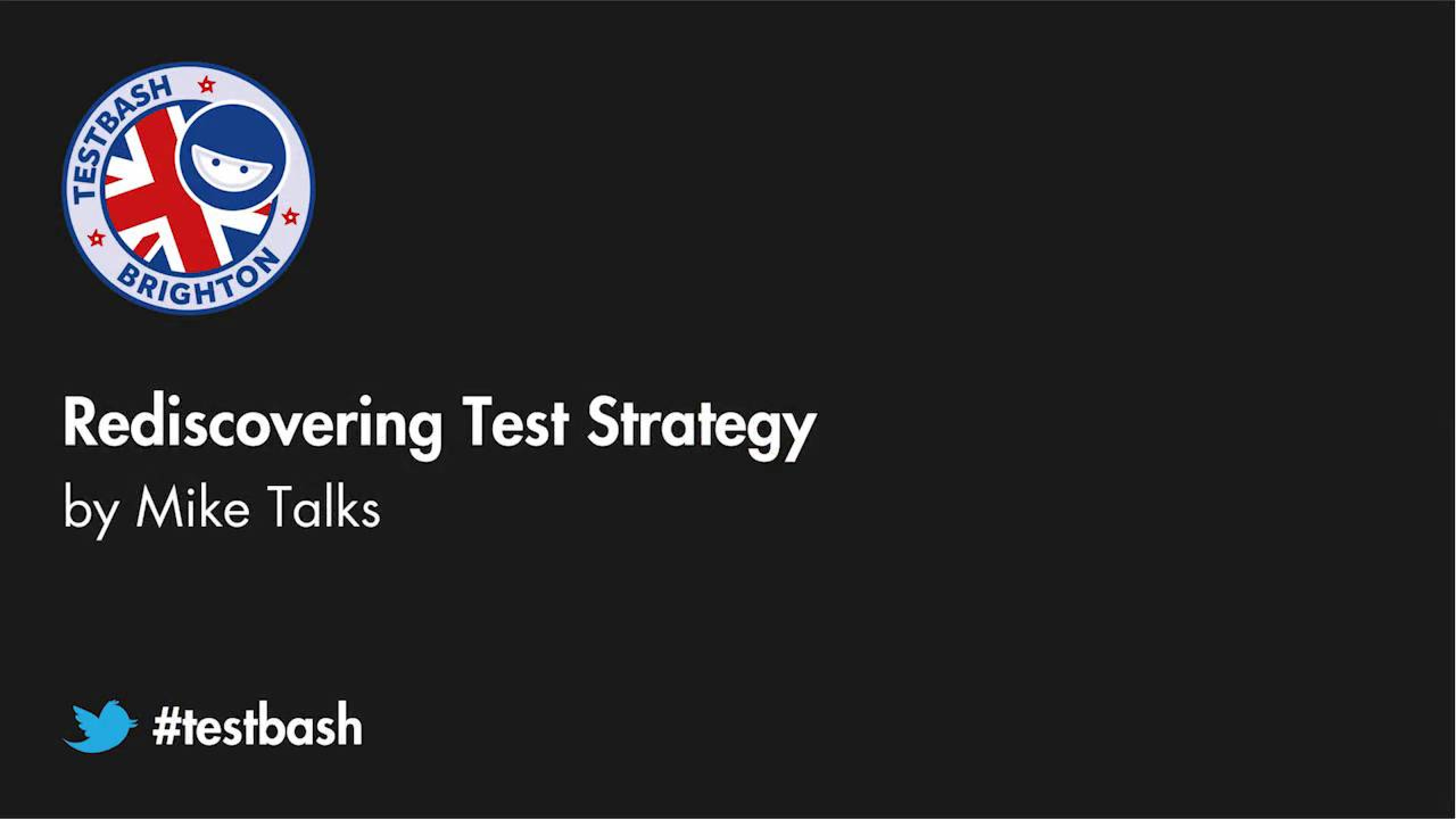 Description:
Sometimes it can seem that the strategy for testing is something written in stone, copied and pasted unchanged from one project to the next. A template where you just change a few names and dates, and it's done!
The last decade has been a game changer for IT - from seeing new frameworks such as agile rise in dominance, to the very way we consume technical and data service radically change with the introduction of handheld devices.
Suddenly, "what we've always done" has it's own risks, because what we're doing now is nothing like what we've always done! Mike Talks will take you through some of the lures and the traps in test strategy.
Join the discussion about TestBash Brighton over at The Club