To Boldly Go: Taking The Enterprise On A Journey To Structured Exploratory Testing - Aaron Hodder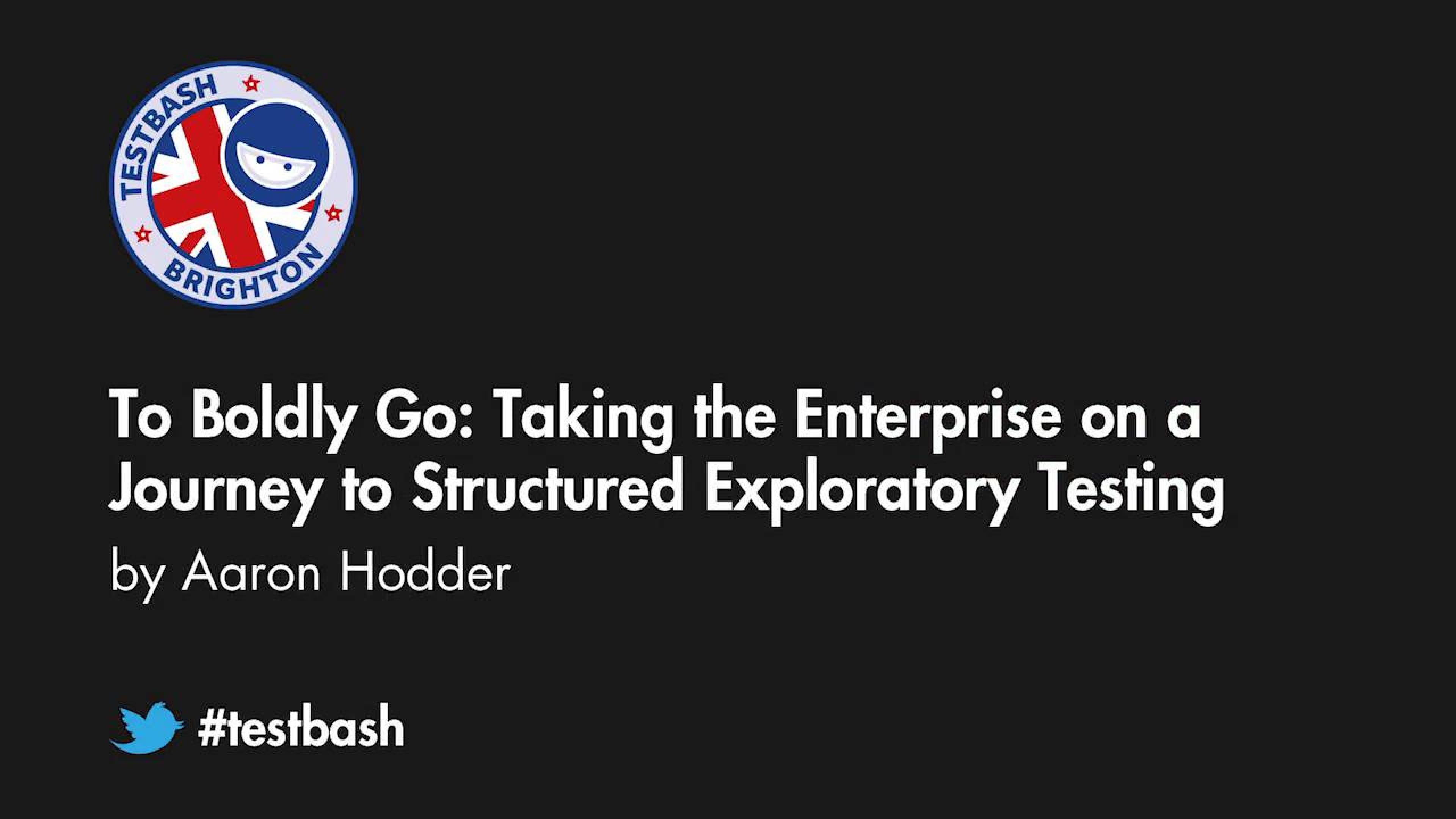 Description:
In this session, Aaron will talk about a recent experience where a test team of business users needed to be coordinated to test a large, complex product in a way that was reportable, legible, and traceable. We didn't want to constrain the business users within the bounds of prescriptive test cases, but we needed to estimate, track, and report on the testing that was done daily.
Using a combination of kanban, visual test coverage modelling, and managing testing based on sessions, we rose to the challenge and performed testing in a way that was visible and reportable while giving the testers enough freedom to explore and investigate.
Takeaways:
An exposure to a framework for managing exploratory testing using a combination of kanban, SBTM, and Visual Modelling.
An understanding into how exploratory testing can be auditable and traceable.