What Can I Learn from Autism as a Tester - Matthew Parker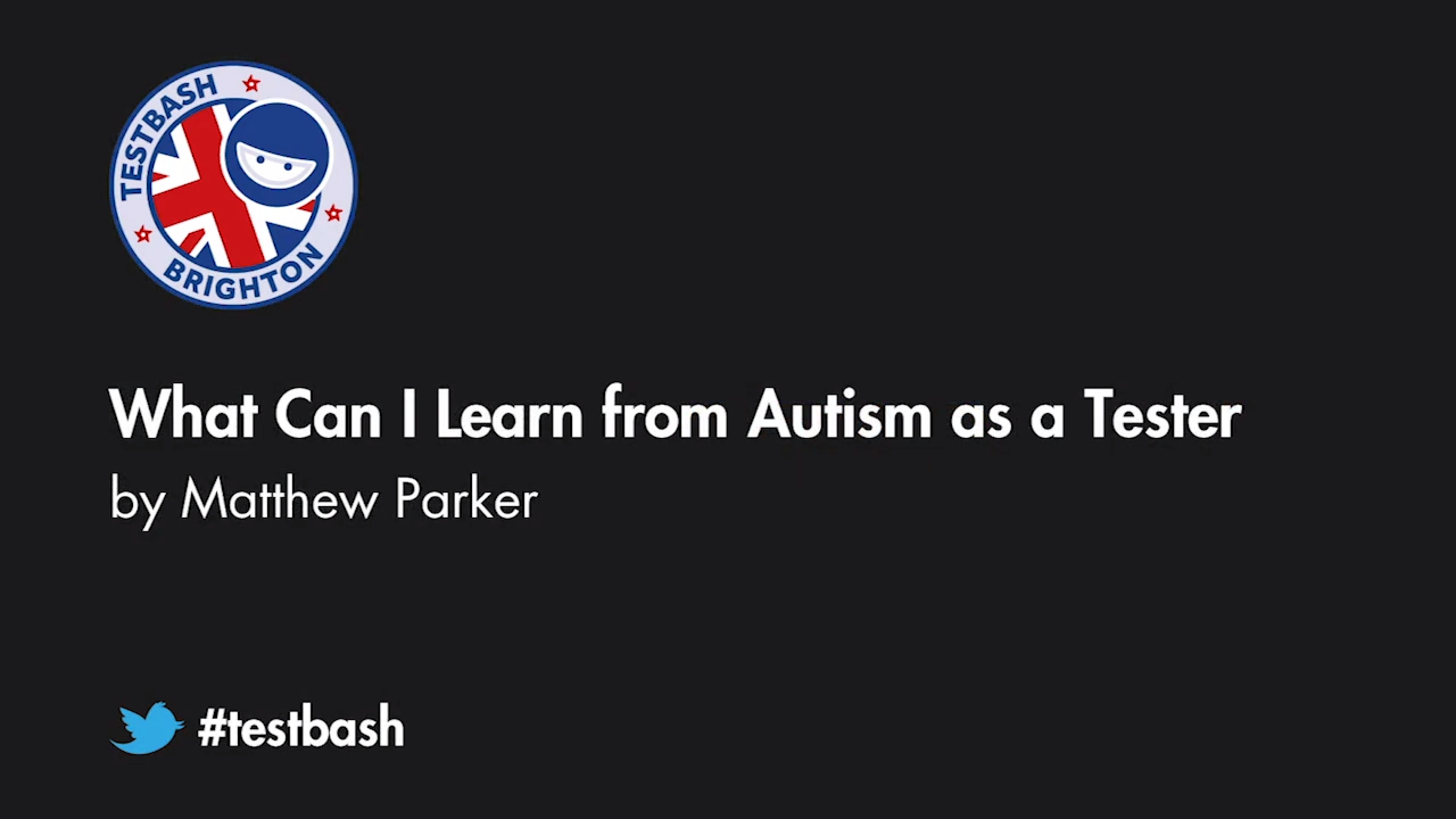 Description:
We learn, love and laugh every day, but some experiences in life teach us lessons and help us understand more than others. I've always had a love of testing, and I've always felt like being a 'good' dad was something to be proud of. I never expected to become a dad of a child with Autism, and I never expected to learn so much from being a dad to an autistic child that would help me develop as a tester.
Addressing the imposter syndrome I felt as a proud dad suddenly trying to understand autism, and seeing other parents apparently flourishing, allowed me to understand the feelings I came across as a test manager discovering the world of agile testing and automation.
The need for a communication approach to be appropriate to the person being addressed and to the situation you are in, has driven me to better understand communication techniques. Seeing the risks presented with a child with autism due to a lack of risk awareness in the child allowed me to understand how dangerous ostrich syndrome can be in addressing risks – they don't go away just because you don't address them.
Talking to other parents of autism and awareness of the spectrum of autism became critical in my understanding of context. It was important to listen to advice and understand how others had addressed challenges but there is no one size fits all and no perfect solution. It has been finding ways to engage and help Tom develop (where instruction has little value) that lead me to really embrace learning and development techniques, particularly coaching, support and guidance by example.
The underlying principle is that learning and development is a constant. Yes, we can and should look to identify opportunities to develop and learn within a professional capacity. However, we shouldn't lose sight of the lessons we are learning every day in the lives we're living. Simple tasks like writing a shopping list can teach us about tooling; maybe you make use of tools like Alexa to create your list. Sometimes there are more fundamental things that happen in life that we learn from, like having a child with autism or dealing with our personal health and wellbeing. What is important is that where the opportunity presents itself, we do learn and we apply these lessons wherever we can, including improving our testing craft.