#NoEstimates, An Unconventional Approach to Managing Software Deliveries - Vasco Duarte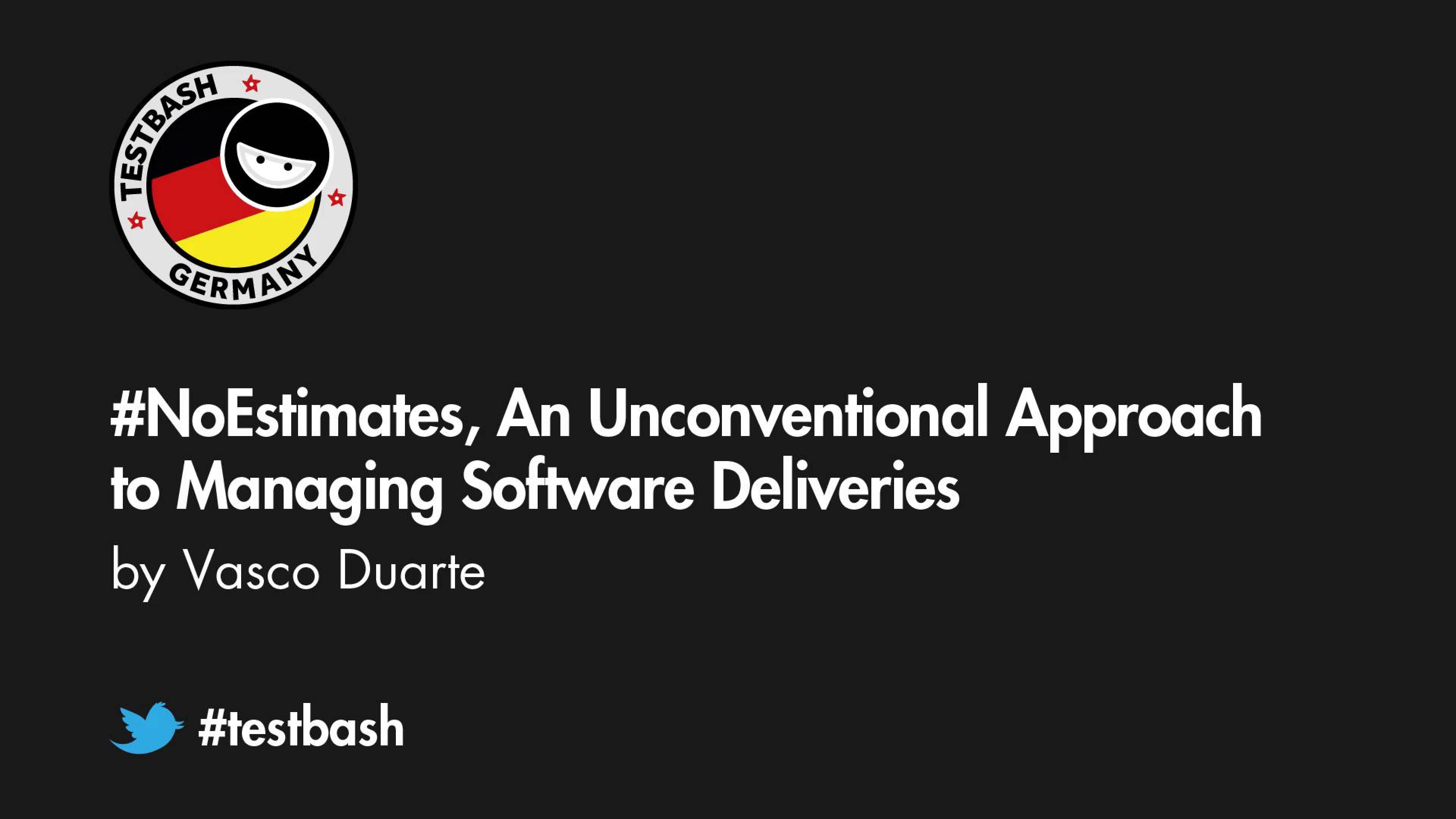 Description:
#NoEstimates, an unconventional approach to managing Software deliveries by Vasco Duarte, author of the #NoEstimates book.
Do you have problems hitting your deadlines in the projects you work with?
Are you constantly surprised by late changes that mess with the schedule and delay the project?
Does your company care about hitting deadlines, and reaching the market on time?
This presentation is a story, that starts with the most common of all situations: our project was doomed to failure. We had no clue what we were doing (try testing that!), we had a very tight deadline and no one to work on the project. Can this even succeed?
Well, we did. And we did it all without using any estimates whatsoever. How did we do it? Come and hear about it!
In the presentation we talk about:
How to get rid of Backlogs, but still deliver what matters
How to get rid of estimates, but still deliver on time
More than 20 years worth of tips and tricks
How to change your planning process to hit deadlines reliably
Agile as God meant it to be!
How a recovering Certified Project Manager successfully adopted Agile