Delivering Good Quality With Trainees In Your Team - Maja Schreiner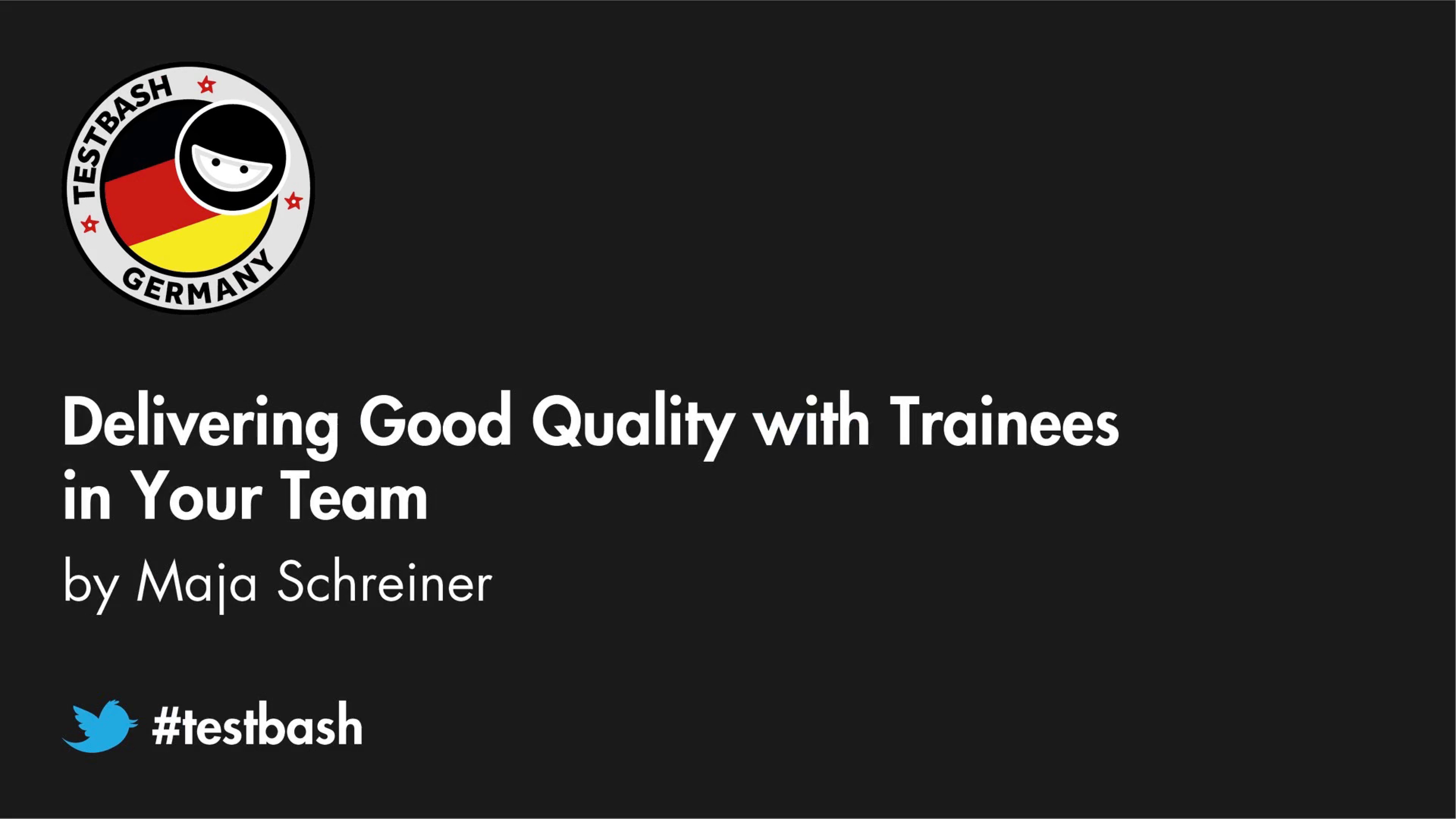 Description:
Working with trainees with no prior testing experience is always an exciting up and down rollercoaster of high expectations, set goals, hard work, emotional reviews and retrospectives and floating quality results. But is it possible to achieve everlasting and good quality of your software products while onboarding new trainees in only few weeks and enabling them to be productive, successful and happy?
Told from the experiences of a test manager and QA lead, working for a company who supports vocational training of the future IT professionals, here comes the story of delivering good quality while coaching new trainees in testing every 6 months. It is namely a must that the trainees change their project every 6 months to gain different needed IT skills during their 4 years' training (programming and application development, networking, databases, system engineering, testing, technical support, etc.).
Maja will present techniques and checks she introduced to solve the problem of doing good testing work while training people on the job. What kind of activities are going on at the same time, what activities she was using to teach people, what risks are there with the approach, what kind of results and problems she had.
You will leave the session knowing how to build trust, do proper time management and accept different personalities and work attitudes. Applying different techniques presented in this session, you will be able to significantly improve your leadership skills, inspire and inject your young team members with a passion for testing and create the base for future QA leads.
Key takeaways:
How to implement test strategy with trainees and juniors:

Balance between operational and strategic tasks
Time management
Trust

What problems, hurdles and risks you might encounter with this approach
How to build a sustainable and successful team
How much self-confidence and responsibility is needed
Develop an effective feedback process